Top dApp Business Ideas to Launch in 2023
23 Sep 2022
updated
11 min
Table of content
The digital market is amid a large-scale transition today, with a mature Web2 market evolving into the dynamic and innovative Web3. These changes create excellent startup opportunities for forward-looking businesses with a focus on state-of-the-art technology. Thus, every grand project that has succeeded in the Web2 space will require its Web3 counterpart. The Internet is ripe for the new YouTube, Upwork, Tinder, Facebook, or Google, and the good news is that you can become the new unicorn's owner. 
In this article, we're sharing billion-dollar business ideas for the decentralized web space. Look through the list, find a non-addressed market gap, and enjoy immense success in the new Web3 space. 
Top 20 dApp Business Ideas 
Let's go through an extensive list of dApp startup ideas you can explore in 2022 and beyond.
Top 1. Move-to-Earn Project
The coolest thing about Web3 is that it evolves with a deep user focus. Thus, most projects that evolve in the Web3 space prioritize user needs and expand the scope of activities people can conduct online. One of the great dApp business ideas that proved immensely popular in 2022 was the advent of move-to-earn projects. New ventures like STEPN, Sweatcoin, and Genopets have introduced an earning opportunity into physical activity – an unprecedented move in the crypto community. Thus, you can develop an exercise-related app and create a huge loyal community of users receiving rewards for swimming, going to the gym, or hiking.
Top 2. Play-to-Earn Game
The P2E gaming market is another vibrant crypto niche full of metaverse business ideas, attracting tons of investments and promising a huge profit to business owners. P2E projects initially appealed to users because of the innovative model – they allowed earning money on gaming. Before P2E games' emergence, players could win in-game assets and buy armor, clothing, and accessories, but those assets had zero value beyond the game. 
Now, all in-game assets are tradable at the cross-chain NFT marketplaces, and the in-game currency also has a monetary value at crypto exchanges. Thus, due to the emerging financial value of P2E gaming activities, these innovative games gradually draw gamers from well-established Web2 gaming platforms, like Steam, attracting people with sound earning potential. 
Read also: How Much Does It Cost to Develop a Play 2 Earn Game?
Top 3. NFT Marketplace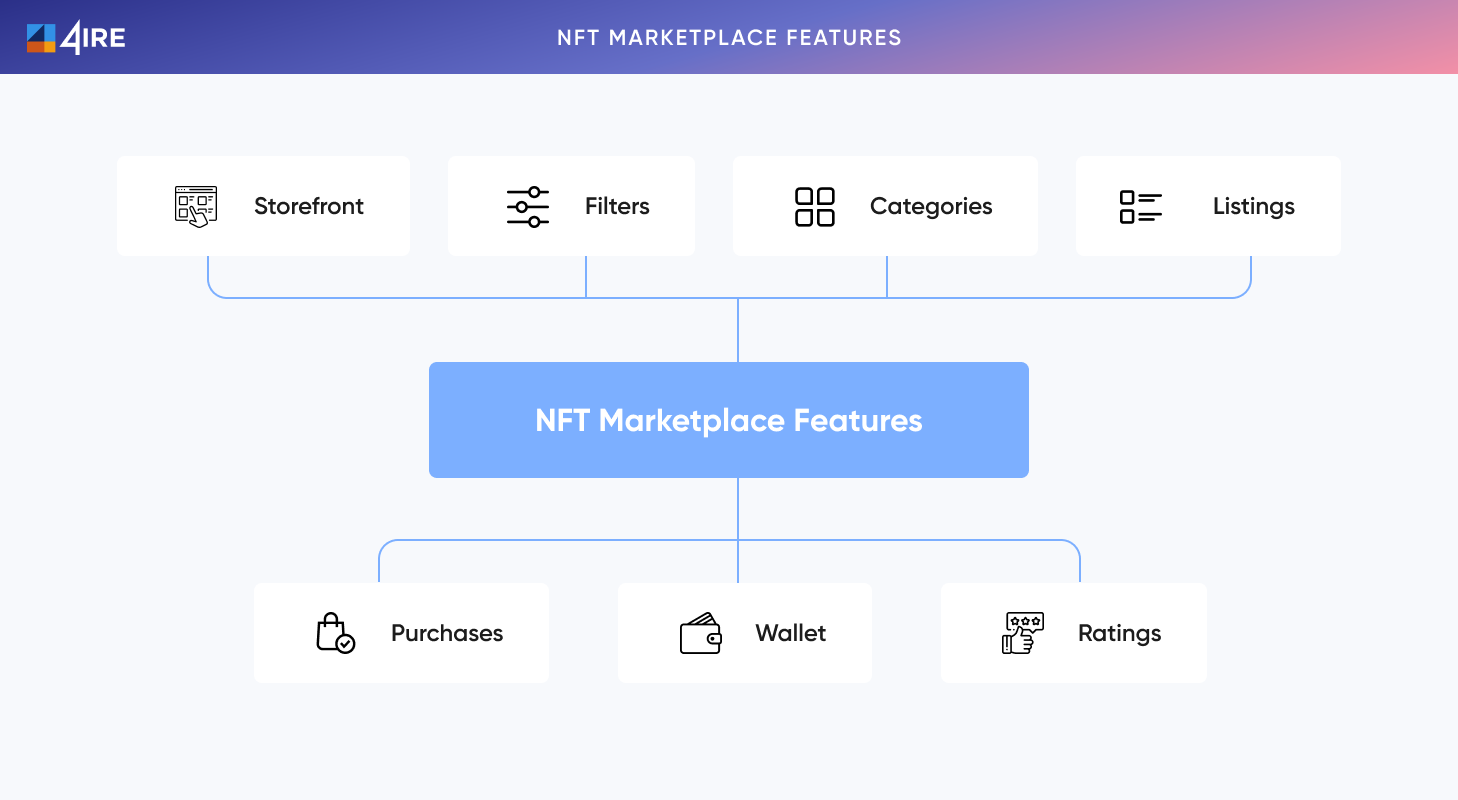 NFT marketplaces remain one of the greatest dApp ideas of modernity. As the global NFT niche is growing and people seek new platforms for affordable, frictionless NFT creation and trading, you can ride the NFT wave with a new marketplace project. The secret to success in this sphere is to make the platform feature-rich, working seamlessly across multiple blockchains and guaranteeing the ultimate security of NFT assets for users. 
Top 4. Dating dApp
Dating apps remain highly popular among people globally, and there are some well-established leaders in Web2, like Tinder or Badoo. If you're interested in this business niche, you can build an analog of these apps on blockchain, giving lonely hearts a new point of contact in the Web3 space. Web3 dApps for dating can offer a set of sizable benefits compared to Web2, as they provide better privacy and user data protection.
Top 5. Drive-to-Earn Project
Billions of people use cars in their daily commute to work or school. Thus, driving is part and parcel of daily activities across the globe, and you can let users make it more enjoyable and lucrative. Some innovative dApps have already emerged in this niche; for instance, Mobilio is an app that rewards safe driving with MOBILIO tokens, and the drive-to-earn project DriveCrypto awards cryptocurrency for every kilometer its users cover on their cars. Yet, the niche is still not overcrowded, and you can join in with an exciting drive-to-earn idea.
Top 6. Write-to-Earn Startup
Writing has long been a well-paying business for people with compositional talent. However, the Web2 space used to be dominated by large agencies and publishing houses, giving individuals scarce access to large-budget projects. Web3 can change things, as you can establish a write-to-earn dApp project to encourage all talented writers to earn crypto awards for their unique, interesting texts. One such innovative project is Publish0x, where the authors get donations from their audience in cryptocurrency.
Top 7. Freelance dApp
The Web2 landscape is full of large, influential freelance platforms where specialists of all professions meet with their employers. The indisputable leaders in this niche are Upwork and Guru, but they have little to do with Web3. 
Just fancy: Upwork has just reported over $113 million in revenue, and Guru's estimated annual revenue exceeds $356 million. These figures show how much you can earn by setting up a similar project in the Web3 space. 
Without a doubt, a freelance dApp is one of the top dApp project ideas to explore now. You can occupy this niche by offering a safe and transparent platform to connect coders, crypto designers, writers, and businesses, all interacting with the help of secure smart contracts. Payments in cryptocurrencies, safe contracts protected by blockchain technology – all these Web3 features are sure to contribute to your startup's popularity and success. 
Top 8. Social Network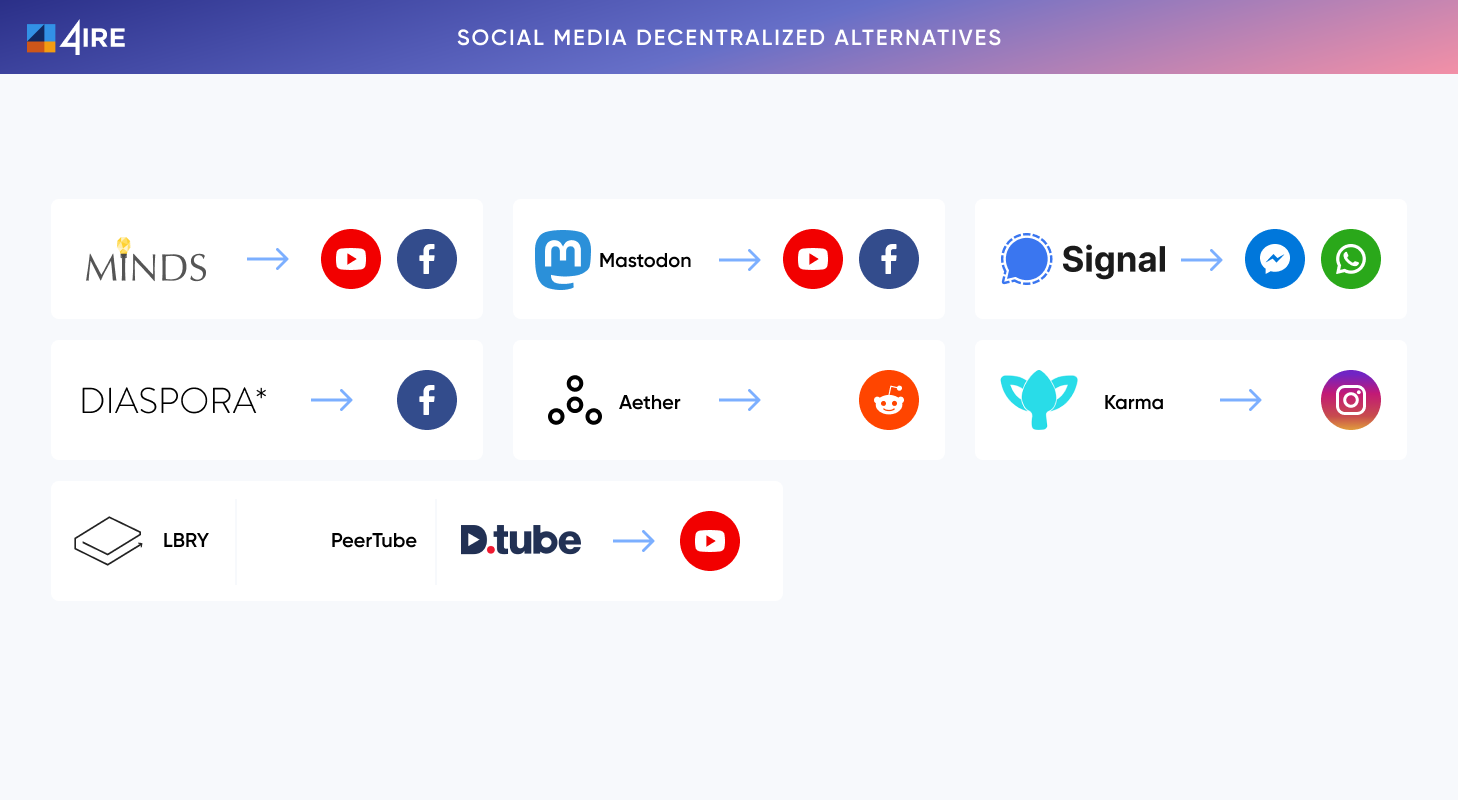 All people are social creatures, and crypto enthusiasts are not an exception. Everybody wants a secure and feature-rich social network to communicate with like-minded individuals and build a community. The traditional Web2 social networks like Facebook, though still heavily used by billions, have undermined user trust with unfaithful data treatment approaches and unethical user profiling. Thus, Web3 is a great place for brand-new social media that would reflect the new values and guiding principles of private, decentralized web space.
Top 9. Music Streaming Platform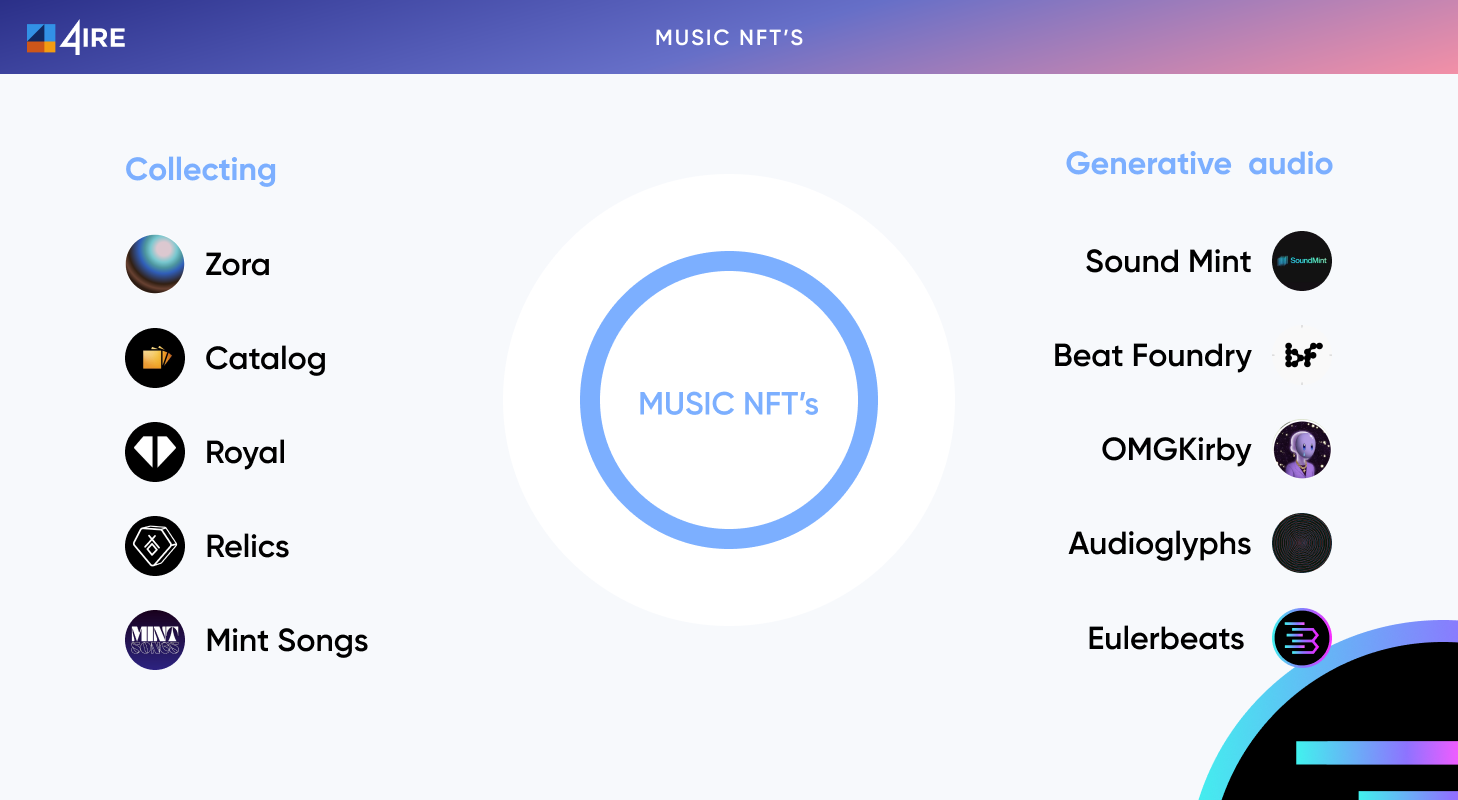 Music streaming is also heavily dominated by large labels worldwide, giving young and talented artists scarce opportunities for independent success. However, things are changing in the Web3 music streaming industry, which creates an equal playground for all musicians. Several innovative projects have emerged in this domain, e.g., Audius or Emanate, allowing artists to assume control over their music and reap the revenue from music instead of sharing 70-80% of their profits with labels. You can also set up a music streaming dApp to join the niche and create a new platform with a unique approach to music ownership.
Top 10. Video Streaming
Video streaming, just like music streaming, is a commercial field doomed to fundamental transformation with Web3. Popular video streaming giants in Web2, like Netflix or Amazon, have monopolized the niche, dictating the content trends and charging high fees from users and content providers. Web3 revolutionizes this field by setting up dApps that reward users with tokens for their activities. With video streaming currently valued at $70+ billion, a video dApp is one of the top dApp business opportunities to explore today.
Top 11. Crowdfunding Project
Crowdfunding once took the Web by storm, but the issue of trust became its largest bottleneck. How can users give money to projects they love if there are zero accountability guarantees? Web3 can solve this problem by adding the smart contract layer of security to crowdfunding projects. So, you establish a blockchain-based crowdfunding initiative using smart contract logic to trace how the collected money is spent.
Top 12.
Borrowing Platform
DeFi lending projects remain among the best crypto business ideas in the Web3 business landscape. They give access to finance to people who can't receive loans in a traditional way, thus democratizing the public access to money. If your platform features p2p lending functionality, you can undergo minimal risks by connecting lenders and borrowers and reserving a modest commission for this service.
As a company that is constantly working on creating such solutions, we have noticed that over the past year the demand for DeFi development services and borrowing platform creation has increased dramatically. This suggests that this business idea is really a top one.
Top 13. Crypto Payment Gateway
Crypto transactions are also at the top of the list of ideas for business projects in the Web3 space. Users who own crypto assets require safe, affordable, and instant ways to cash their money out or send it to their relatives, friends, or business partners at any corner of the globe. Thus, you can offer a user-friendly dApp for cross-border crypto payments, attracting a loyal user base with low fees and impeccable UI/UX.
Read also: How to Build a Cryptocurrency Exchange like Binance?
Consider creating your own dApp?
Contact us to schedule a meeting with our CTO to discuss project milestones, budget, and technical requirements. Let's make your project more manageable and understandable together.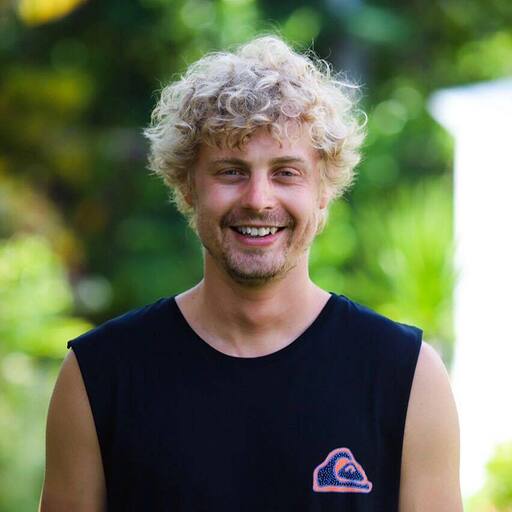 Top 14.
Cloud System
One of the unrivaled crypto ideas is the setup of a cloud computing system on blockchain. One of such innovative projects is Ethernity CLOUD – a robust cloud computing solution offering all benefits of the cloud coupled with the ultimate decentralization, robust encryption, and privacy of blockchains. The technology is not new; one of the first projects of this kind was launched by iExec in 2017. However, the niche is still new, and you can take a deserved place in it by launching a functional and affordable cloud computing service for your users.
Top 15.
Healthcare dApp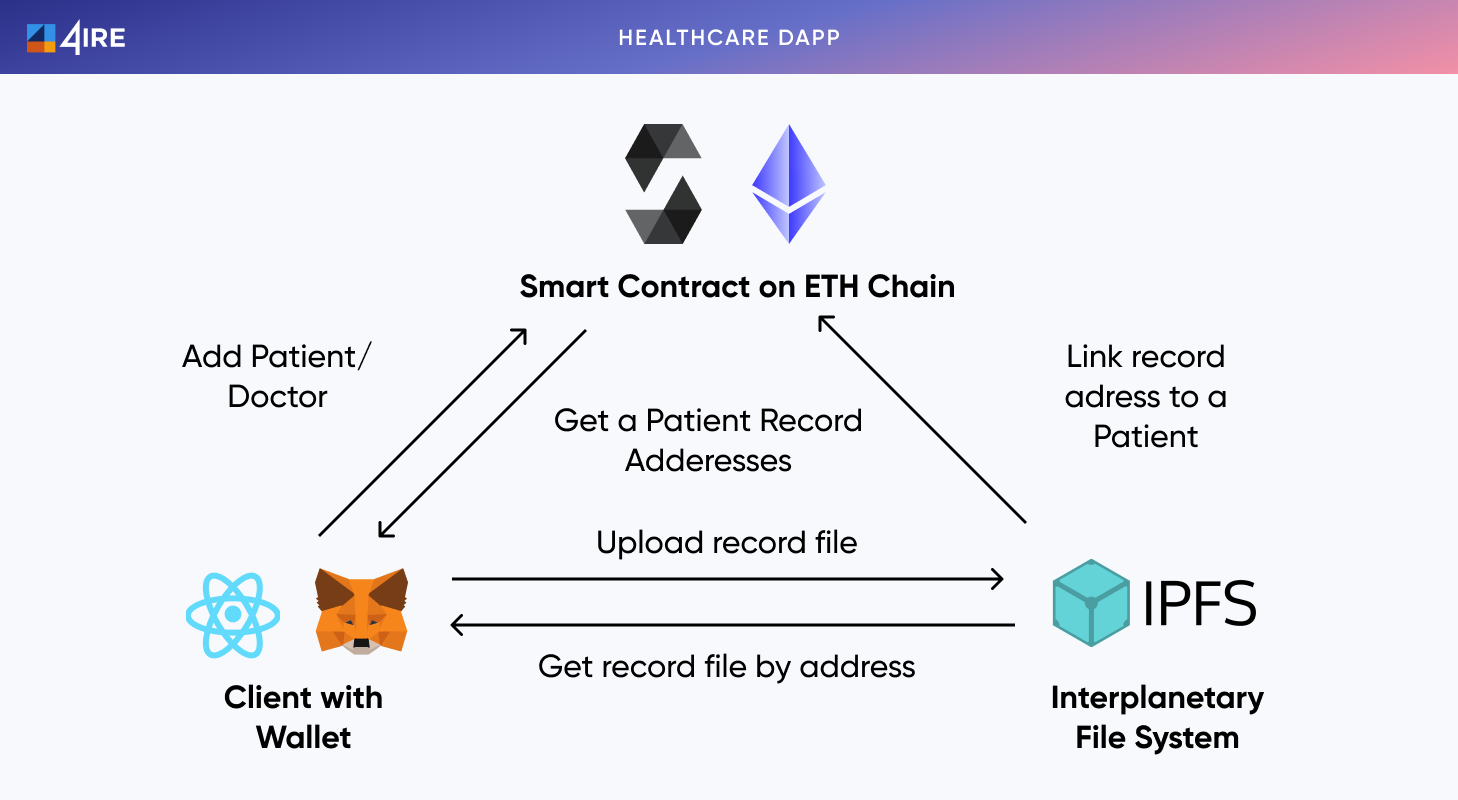 Though the introduction of blockchain to healthcare is not as self-obvious as it would be in other industries, the healthcare sector can benefit from it in many ways. You will need to go through much regulatory and legal hassle to set up a healthcare dApp, but this investment of time and effort pays off. Healthcare dApps are the best business projects ideas today, as they give you access to the sector that never loses its relevance and witnesses an ever-expanding user base. Your main task is to combine a richness of features and valuable tools for users with robust patient data protection and secure connection to healthcare provider resources.
Top 16. A Logistics Solution
Blockchain has found many exciting applications in the supply chain management industry. Thus, you can explore many crypto business ideas in this niche, from a simple blockchain-powered supply chain app to a more advanced digital supply chain solution with product ownership tracking, reliable sourcing, and real-time inventory tracking functionality. As global supply chains are getting more complex and challenging for effective management, a logistics app with smart contract technology will always come in handy, optimizing any business's control of their assets and giving a 3600 view of all operations, processes, and statuses across their supply chains.
Top 17. Marketing dApp
Digital marketing is here to stay, with some changes fitting it to the Web3 peculiarities. If you are interested in marketing or have hands-on experience in this niche, creating a marketing dApp is a great business idea. You can sell virtual, branded fan merch or render marketing services for crypto projects of all sorts. The sky is the limit when it comes to applying the art of promotion in the decentralized market.
Top 18. Baas
Blockchain-as-a-Service (BaaS) is another new branch of blockchain technology's application in Web3. And the good news is that it's still an untrodden path in terms of business opportunities. The best-known BaaS providers are Creator and TrustFi. Microsoft Azure has recently added smart contract functionality to its cloud system, allowing users to enjoy the functionality of BaaS Azure. So, you can embrace this rising business niche by coming up with your unique BaaS product. 
Top 19. P2P Carpooling dApp
The carpooling industry is evolving with Web3 innovations and benefits. The miracle of Uber and Ola is no longer inspiring once you discover the charges these systems take from their drivers and the centralized driver data storage they practice. Web3 opens new democratic ways to set up a carpooling system, with more privacy and freedom for all stakeholders. You can design a useful carpooling dApp by designing smart contracts for safe user and driver linkage without third-party interference.
Top 20. Time-Lock Wallet
It's very hard for crypto enthusiasts to remain dedicated hodlers during heightened asset volatility. Thus, many use time-lock wallets to lock their assets for a specified period. You can also come up with an appealing, safe, and functional time-lock wallet, meeting the need of Web3 users for user-friendly wallet solutions. There are not that many offers in this niche, so you have all chances to ace the market with a winning dApp idea.
Conclusion
As you can see, the realm of dApp business ideas is huge and ever-expanding. Web3 is growing fast, and the new model of user interaction, standard of privacy, and approach to data storage, sharing, and communication require new tech solutions. We're still at the start of Web3, and this unique period is full of lucrative business opportunities. So, study the blockchain landscape, determine your niche of interest, partner with a reliable blockchain developer, and take the market by storm with innovative, technologically superior products.  It's all possible in the age of change and Web3 transition.
Learn more from us
Green Assets Wallet won Mastercard Lighthouse MASSIV
On November 23, our partners Green Assets Wallet won the People's Choice Award in the Mastercard Lighthouse MASSIV P ...
30 Nov, 2020
How Can Blockchain Help the Food Industry Survive?
How new technologies boost the foodservice business? In this article, let's analyze the restaurant industry during C ...
16 Apr, 2021