Cryptocurrency Wallet Development Company
4IRE offers specialized crypto wallet development services to securely manage digital assets. Our goal is to provide individuals and organizations with a secure and reliable cryptocurrency wallet solution to store and access their digital assets.
TRUSTED BY LEADING BRANDS AND STARTUPS
Let 4IRE Develop Your Custom Cryptocurrency Wallet For Any Platform
We can build a robust, user-friendly cryptocurrency wallet app for your web 3.0 product with technical excellence and safety in mind. Give your users only the best service with wallet solutions from 4IRE.
Multisig wallet
A multi-sig wallet development service creates a digital wallet that requires multiple signatures or approvals before a transaction can be made. This added security feature is often used by organizations or teams to protect against unauthorized or accidental transfers of funds. The service typically involves the development and implementation of the multisig technology, as well as ongoing maintenance and support.
Mobile crypto wallet
Allow the flexibility of transactions on the go to your digital-savvy clientele without limitations to web or desktop wallet versions. Our crypto wallet app development company can build robust mobile-first wallet apps for operations with cryptocurrencies and NFTs without functionality or security sacrifices.
Types of Cryptocurrency Wallet We Can Build for You
Bitcoin wallet
BTC is still regarded as a bulletproof, non-volatile store of value in the crypto space, so a BTC wallet is a must-have for long-term crypto investors.
DeFi wallet
DeFi is a huge industry of non-custodial transactions with crypto assets. A secure, cross-chain DeFi wallet is a great companion for every investor, trader, or crypto-related business.
Tokenized assets wallet
You can allow users to store and exchange any physical or digital assets representing their ownership in a tokenized form on the blockchain.
Native/Desktop crypto wallet
Build an installable software product for Android, iOS, or Windows to give users maximum security and a convenient crypto storage experience.
NFT wallet
NFTs are the new word in the world of crypto, so you may never go wrong by creating a functional, multi-blockchain wallet for NFT storage and transfer.
dApp wallet
dApp wallets are immensely popular today, with many dApps providing their branded wallets for affordable in-app transactions and storage of assets.
ETH wallet
Ethereum remains the golden standard of the blockchain industry, and ETH wallets offer safe, technically robust channels for the transfer of value in this ecosystem.
Web crypto wallet
Web-based wallet versions are available anywhere and at any time, allowing users to store and access their crypto assets easily.
Let the Numbers Speak for Us
Welcome to 4IRE, a Swedish-Ukrainian collaboration of dedicated and passionate crypto wallet developers, designers, and engineers. We've been at the front line of DeFi and FinTech software development for over a decade and have a lot of experience working with Solana, Polkadot, NEAR, and other blockchains. 4IRE covers a broad spectrum of Web3 services, guiding businesses of all sizes to smooth digital transformation. Use our safe, innovative solutions to move your business to the next level and integrate state-of-the-art technologies into your daily operations.
12+
Years in development & consulting
130+
Graduates finished our courses
Let's Build a Crypto Wallet with 4IRE!
Whatever industry you specialize in, a well-designed, functional custom crypto wallet is indispensable for your UX/UI transformation and business modernization. Let's partner to give users a better UX/UI experience and bring the amazing Web3 potential closer to people.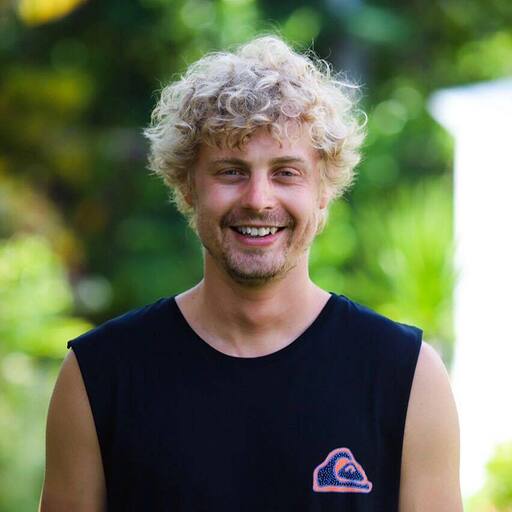 Core Features We Can Include to Crypto Wallet
Create wallet
4IRE crypto wallet developers can build a non-custodial or custodial wallet for your business, equipping it with any range of features and functions you want. Our team is competent with various blockchain technology use and can design a uniquely configured solution for you.
Connect hardware wallet
Let your users enjoy the ultimate safety and protection of their crypto assets by linking our software product with a hardware wallet of their choice. They can buy or sell cryptocurrencies online using your wallet app and store them safely on an offline device.
Send and receive
The web3 wallets created by 4IRE allow seamless transactions within and between blockchains, allowing your users to enjoy safe, low-fee operations. With only a few details, users can send and receive hundreds of various cryptocurrencies via fully protected channels.
Swap
We can introduce in-wallet swap features for your users, allowing them to exchange one crypto asset for another without tedious registrations and verifications on external exchange platforms. Swaps can be done easily and at low fees inside the wallet.
Supported Networks
The 4IRE cryptocurrency wallet development team can build a cross-chain wallet that supports a wide variety of multi-chain transactions with minimal fees and friction. We unify the crypto wallet service into a single Web3 ecosystem to please your clients with a seamless user experience.
Recover keys
Our blockchain wallet solutions allow safe key management and ensure that your users will never lose access to their funds irreversibly. The unique key recovery features allow restoring access with minimal risks of access breaches or wallet hacks.
QR code scanner
Sending or receiving crypto assets has never been simpler than with a built-in QR code scanner in your crypto wallet. Let your customers scan the QR codes and authorize operations with their assets in one click with this advanced, user-friendly function.
Security
We utilize state-of-the-art cybersecurity measures to minimize the risks of fraud or breach. You can enhance your crypto defi wallet's protection with secret seed phrases, biometric authentication, multi-signature transaction verification, 2FA, and passwords.
Support
You can equip your digital wallet with 24/7 support that will attend to users' inquiries and concerns. We can integrate and educate advanced AI chatbots to deliver top-rated customer service and relieve the burden on your human consultants.
Administration panel
Our crypto wallet products are always equipped with a user-friendly, sleek administration panel that gives a 360-degree view of the user's assets, transaction statuses, and recent activities and allows quick completion of all associated tasks and purposes.
Notification on events
Our digital wallet development company can equip your custodial or non-custodial wallet with real-time notifications that users can customize to ensure a deeply individualized experience. Push notifications and in-app alerts will keep your users updated about any news or status changes.
Gas management
4IRE engineers can add an advanced gas management feature to your wallet app, giving users timely alerts and suggestions for the optimal timing of their transactions. This way, they can minimize the gas fees and pay less for the transaction's processing on the blockchain.
Our Crypto Wallet Use Cases
We've been working on crypto wallet projects for many years, giving our clients the best-in-class solutions customized to their business niche. Here are a couple of cases we're happy to share with you.
The 4IRE team worked with a US-based DeFi company, Ondo Finance, on better liquidity provision on various DEX platforms. We applied a mix of ReactJS and Solidity technologies to create an extra set of smart contracts and expand Ondo's cross-chain interoperability. As a result of our input, Ondo Finance managed to increase client returns and diversify the range of DEX platforms for investor fund allocation. 
4IRE engineers worked on the Green Assets Wallet (GAW) – a groundbreaking project under the auspices of Stockholm Green Digital Finance (SDGF) – for over 3 years to contribute to a smooth digital transition of the Green Bonds industry. We were responsible for Chromia blockchain's integration into the GAW and smooth, safe fund allocation to GreenFi projects. 
Technologies used with our crypto wallet development
Blockchain networks
Polygon
Ethereum
Binance
NEAR
Polkadot
Front-end technologies
Angular
Node.js
React
Java
Token Standards
Storage platform
IPFS
Get a Functional, Safe DeFi Wallet at 4IRE
Let us become your dedicated cryptocurrency wallet developer and give your customers the best wallet app for safe crypto transactions and storage.
Get Started Today
Send Us an Inquiry
The first step you should take is to let us know about your project by filling out the contact form and scheduling a meeting with our CTO for a confidential discussion of your business idea. We guarantee full privacy and protect even consultations with NDAs. 
Discuss Your Project
Talk with a 4IRE representative with a rich hands-on experience in the crypto wallet development industry and discuss the technical aspects of your business idea. It's the best opportunity to test your idea's overall feasibility, clarify the underlying technology, and make design choices. 
Get a Quote
Now that all details are properly negotiated, it's time to make precise calculations for the forthcoming project. Our managers analyze all requirements and specifications to give you a concrete proposal with accurate estimates of the time and money required for your task. 
Start Working
You study the project proposal and negotiate the final adjustments with our crypto DeFi wallet development company. Now that all details are settled and the contract is signed, we compile a team with the appropriate tech stack and start working on your crypto wallet's development from scratch.
Industry leader, award winning blockchain company, reliable technology partner
Featured on:
FAQ
What types of crypto wallets can be developed?
We develop different types of crypto wallets such as mobile wallets, desktop wallets, hardware wallets, and web wallets.
What features should a crypto wallet have?
A crypto wallet should have administration panel, multi-currency support, QR code scanner, push notifications, integrations with payment gateways, backup and recovery options, ability to manage multiple addresses and more.
What are the technical requirements for developing a crypto wallet?
Technical requirements for developing a crypto wallet include knowledge of blockchain technology, programming languages such as JavaScript, and experience with crypto libraries and APIs.
How long does it take to develop a crypto wallet?
The development time for a crypto wallet depends on the complexity of the project, the type of wallet being developed, and the resources available. It can take anywhere from a few weeks to several months to launch a crypto wallet solution.
How much does it cost to develop a crypto wallet?
The price can vary depending on the complexity of the project, the development team, and the resources required. It could cost from a few thousand dollars to several hundred thousand dollars.
What are the security concerns when developing a crypto wallet?
Security concerns when developing a crypto wallet include protecting against hacking, malware and phishing attempts, ensuring the safe storage of private keys and seed phrases and implementing multi-factor authentication.
How can I ensure the success of my crypto wallet development project?
It's important to have a clear understanding of your target audience, to conduct thorough research and to have a solid development team in place with the necessary skills and experience.
Can you provide customization services for existing crypto wallet solutions?