Top 7 Trading Software development Companies in 2023
19 Jan 2023
updated
11 min
Table of content
Trading used to be a domain for large-scale investors' and funds' activity, but things have changed today. A huge number of retail investors have entered the trading market recently, thus boosting the demand for intuitive, user-friendly trading apps. Automation is another driver for trading apps' emergence and rapid innovation in the high-tech app world. 
Thus, the stock trading app market grew to $13.6 billion in 2022 and is expected to move steadily to $89+ billion in 2032. These figures suggest that retail trading is here to stay, and the market growth of 20%+ a year is a huge business opportunity for forward-looking businesses today. 
So, once you've decided to build a robust, functional, and innovative trading app, the choice of the service provider is the key cornerstone of your success. Here's a list of the top 7 companies I've hand-picked for your consideration to give your trading app project a smooth start in 2023.
Tips on Finding the Right Trading Software Development Agency
The task of finding the right software developer for your business is challenging. The market is awash with companies claiming to be the best, while in reality, only a few of them can guarantee top-tier services and excellent software. To choose a genuinely reliable and professional company, you need to focus on the following criteria. 
Years in the industry

. Experience is vital when it comes to building trading apps in the modern hi-tech market. An experienced developer with many successful cases can give practical tips on choosing the best technology mix and features. Besides, well-established companies have standardized, smooth workflows, and working with them is more predictable regarding deadlines and quality.  

Online reputation

. You should choose companies with a solid online presence and a positive track record for software development. Reliable providers have nothing to conceal, so their clients and staff speak openly on social media and share their positive experiences. 

Number of staff

. It's hard to plan a long-term partnership with a company that only has up to 10 employees or so. You never know what additional features or tech stack you will need in the process of upgrading your app, so it's better to establish a working relationship with a large team of diversely skilled experts. 

Project portfolio

. It's better to choose a company with a wide portfolio of trading app software projects. This way, you can ensure that the provider indeed has relevant expertise in trading app development and evaluate the real apps' functionality and quality.

Client reviews. You can check the company's reputation and reliability by contacting its previous clients indicated on the website as satisfied partners. Checking whether they were indeed satisfied with the partnership and what positive and negative experiences they had will give you a better understanding of what to expect from working with a particular agency.
Once you double-check all the parameters mentioned above, you can be confident in the choice of your trading app development agency. Here are the top 7 companies I've selected using the screening checklist above.
Top 7 Picks for Trading Software Development
So, what companies can deliver technically superior service and state-of-the-art trading software solutions in 2023? I sincerely recommend taking a close look at the following options.
№1. RNDpoint
RNDpoint has been at the forefront of FinTech software development since 2014. The company employs a large team of experts with in-depth domain-specific expertise and delivers superior software engineering, integration solutions, DevOps, and team augmentation services.
Year of foundation: 2014 
Headquarters: London, UK 
Key benefits: The provider has been specializing in FinTech and banking software for almost a decade. So, it offers state-of-the-art trading software solutions by integrating innovative tools and technologies into the clients' products. 
Size: 250+ employees 
Major clients: FICO, Breaking Equity, Loop Wallet, Danske Bank, First Abu Dhabi Bank, Teradata.
Website: www.rndpoint.com
№2. EffectiveSoft
This development agency has been in the development market for 20+ years and has a huge team of in-house staff exceeding 300 experts. It serves small, medium-sized, and large companies and specializes in tech products for healthcare, finance, and trading industries. The company possesses a Microsoft Gold Application Development certificate and complies with ISO 9001 and ISO / IEC 27001: 2013. 
Year of foundation: 2000
Headquarters: San Diego, CA 
Key benefits: The company has a large customer base and boasts 1,500+ completed projects in various business niches. Its team can create cutting-edge trading app solutions and deliver development, customization, and integration services for stock and crypto trading apps. 
Size: 300+ employees 
Major clients: Cityindex trading applications, trade execution system EdgeTrade, Cloud Call (cross-platform app as SaaS), BOSS™ instrument console, and Plato (a reporting app). 
Website: https://www.effectivesoft.com/ 
№3. Empirica
Empirica is a software development agency specializing in crypto trading and delivering top-notch solutions for crypto market participants. Its services cover crypto market-making software, provision of liquidity in crypto trading platforms, and support of new token listings.  
Year of foundation: 2010
Headquarters: Turku, Finland 
Key benefits: The company is focused on innovation and excellence, so it can deliver effective, trailblazing software for companies entering the crypto industry. Clients of any scale can turn to Empirica for software solutions relating to arbitrage, quantitative trading algorithms, ML and AI solutions for the crypto market, and any other data science, Web3, and blockchain software products. 
Size: 25+ employees 
Major partners: Coindeal, BitMEX, Bitpanda, Binance, FTX, Coinbase
Website: https://empirica.io/
№4. Artezio
Artezio is a US-based software developer with 20+ years in the industry and 1,000+ award-winning projects. The company hosts a team of over 500 coders to cover its clients' diverse software needs in the banking, finance, hospitality, and healthcare industries. Its present-day service range covers data analysis solutions, financial trading solutions, currency exchange software, and stocks and equities trading tools.
Year of foundation: 2000
Headquarters: Princeton, NJ 
Key benefits: Artezio has broad expertise in the trading software niche, as the company has dealt with traders and financial organizations. So, it can create custom-tailored trading platforms, mobile trading apps, and various kinds of trading software on demand. 
Size: 500+ employees 
Major clients: Illumina, InterSystems, RedHat, Xamarin, Sencha, etc. 
Website: https://www.artezio.com/
Still have questions or concerns?
Contact us to schedule a meeting with our CTO to discuss project milestones, budget, and technical requirements. Let's make your project more manageable and understandable together.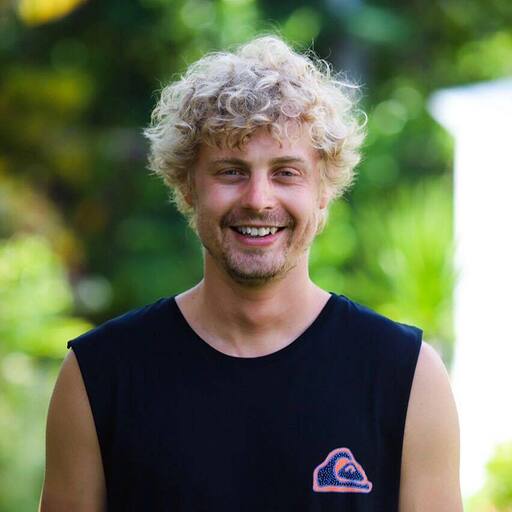 №5. 4IRE
4IRE is a leading provider of blockchain, FinTech, and banking software development services with a global presence. It is an official integrator of NEAR protocol and partners with Stockholm Digital Finance and Stockholm Sustainable Finance Centre to develop innovative financial solutions.
Year of foundation: 2010
Headquarters: Tallinn, Estonia
Key benefits: 4IRE has a large team of development experts with a solid FinTech background. The company has many finance-related projects in its track record and offers a broad tech stack to design trading apps of any complexity. 
Size: 250+ employees 
Major clients: Aurora layer-2 protocol for Ethereum, Green Assets Wallet, Maitres, Aztec Protocol, Ondo Finance DeFi protocol. 
Website: https://4irelabs.com/
№6. Softvelopers
Softvelopers has in-depth industry expertise in trading software creation and offers a wide range of AI/ML software solutions, trading robots, and full-scale trading platforms with multiple user-friendly features. The company is a trusted software provider in banking and finance, trading, logistics, and transportation. It also provides innovative software solutions for e-learning, education, and knowledge management businesses. 
Year of foundation: 2000
Headquarters: Boston, MA 
Key benefits: Softvelopers delivers top-tier software services and has a large team of 140+ in-house coders with a broad tech stack covering C++, Java, .NET, Node.js, PHP, and JavaScript. Its experts can create customized trading platforms, analytical solutions for professional traders, automated trading systems, and mobile apps covering Forex, stock exchanges, and cryptocurrencies. 
Size: 140+ employees 
Major clients: Ship-Ahoy, Digitalchemy, Access, and CityIndex. 
Website: https://www.softvelopers.com/
№7. TradingSoft
The company has a wide range of software solutions for trading businesses, such as physical exchanges, prop shops, brokers, and FCMs. It can create advanced web, mobile, and desktop trading apps that cover all modern feature and functionality demands.
Year of foundation: 2012
Headquarters: Chicago, IL 
Key benefits: TradingSoft can provide for all trading software needs of businesses of all scales. Its experts handle software development (hedging, trading, infrastructure, and trading platforms for physical exchanges), set up the IT infrastructure for trading companies (hardware, colocation, connectivity, cloud, and software infrastructure integrations) and provide 24/7 maintenance and support. 
Size: 20+
Major clients: Zaner, One Exchange, Typhoon Forex Exchange for Peregrine Financial Group, EDF & Man, PRAXIS. 
Website: https://tradingsoft.com/ 
Conclusion
As you can see, the market is abundant in trading app developers who can deliver top-notch services without breaking the bank or undermining your deadlines. 
The trading industry is gaining immense popularity and witnessing an influx of retail investors, so the market potential of this niche is still immense. So, you can easily set up a stable revenue stream for your business by launching a safe, functional, and user-friendly trading platform or app. 
Once you're ready to start the development work, I recommend contacting several companies to check their response speed, communication quality, and the offered pricing. This basic input will guide you in making the final choice and heading to your successful trading app. 
Learn more from us
Blockchain Use Cases
Fintech
11 min
Blockchain Use Cases in Trade Finance
In this article, let's discuss the unproductiveness of trade finance, as well as find out if the blockchain technolo ...
28 Aug, 2023
How Does DeFi Lending Work?
The traditional banking system is still pretty conservative where clients without a credit history can hardly get th ...
09 Aug, 2022