How Much Does It Cost to Develop a Play 2 Earn Game?
12 Jul 2022
updated
11 min
Table of content
In the past decades, gamers had to pay for exclusive armor, accessories, and privileges. But today, the concept has changed upside down; thousands of people are playing games to earn money in the 2020s. This innovative industry is called P2E gaming, which is an acronym for "play to earn." 
The P2E playing mode has appealed to many avid gamers, and the GameFi market is growing in leaps these days. The market size is expected to reach $3.6 billion by 2028 – a 500%+ growth from the $755 million figure in 2021. P2E games' popularity is partly explained by generous revenue for active gamers; the average monthly income rarely falls below $400. Game owners are also no losers, earning millions of dollars on game-related asset appreciation.  
Given these growth tempos, it's not surprising that the P2E industry is so popular among investors. 2021 has witnessed $4 billion in investments in P2E projects, and only in Q1 of 2022, the sum has already exceeded $2.5 billion. Thus, if you're still in doubt, don't waste any more time. It's time to launch your P2E product today to beat the competition and get a fair share of this lucrative market. 
Features That Differentiate Blockchain Game Development
Play-to-earn games have quickly gained momentum in the crypto market. It happened due to many unbeatable benefits and distinctions they give to avid gamers and crypto enthusiasts. 
It's impossible to manipulate the in-game assets or currencies because blockchain is immutable. All on-chain transactions are stored in the public ledger and cannot be forged, protecting the participants from fraud and theft. 
In-game tokens function as the game's native currency and can be used for internal payments. You can get NFTs and increase your ranking even with a couple of dollars on your balance. 
Native tokens are traded on various crypto exchanges and can be easily acquired to finance in-game operations or cash out the earned money. Holding such tokens is also lucrative, as the game currency usually rises in value as the game gains popularity and accumulates a loyal customer base. 
NFT blockchain games operate with the help of smart contracts – self-executing contracts containing the conditions signed by both parties. So, all on-chain operations are transparent and safe for the participants. 
NFTs are unique assets that cannot be stolen or erroneously misallocated. Each NFT contains a seal of ownership in its metadata, allowing the holders to sleep well at night, knowing their assets are intact. 
Development and Marketing Stages of NFT Games
The process of creating NFT games is complex and demanding. So, you need to plan everything in advance and follow a precise algorithm of game creation. This way, you can avoid any unpredictable emergencies and problems. 
1. Define market demand for your next game
Market analysis is the first step to take before embarking on P2E game development. You need to clarify all market trends and find out what P2E gamers love the most at present. This industry develops very quickly, giving new market entrants a competitive advantage of flexibility and responsiveness to the latest trends. So, you have higher chances of success if you understand your target audience inside out and develop a relevant product.
2. Define your play to earn game idea
Next comes the concept art for your P2E game. Many experts are skeptical about the potential of blockchain games to take over the gaming market because of simplistic animation, graphics, and storylines. However, the novelty of blockchain games coupled with earning opportunities contributes to this market's booming growth. 
Several generic ideas dominate the P2E game market today. These are card games, fantasy creature games (e.g., Crypto Kitties and Axie Infinity), and God/hero fight games (Gods Unchained). Many new themes are emerging daily, like fishing (e.g., World of Defish) or racing (e.g., DeRace). So, you can either use a proven theme enjoying popularity among gamers or invent something brand-new and market it in hopes of gamer adoption. 
3. Define your target audience
P2E gaming is diverse, attracting different players with a wide range of interests. Thus, your task is to determine your target users and direct the design and user flows to them. You should focus on UX/UI research to inform you what your users want, like, and hate in P2E game interfaces. Without user research insights, your game development turns into guesswork.
This step is critical, as the quality and reliability of your service provider determine your idea's success. Partnering with a dubious NFT game development company with no credentials is a high risk. Not every agency possesses the needed blockchain tech stack and expertise to develop a worthy, technically safe NFT game. So, we recommend taking your time and considering several candidates before choosing the provider.
5. Create a game design document with your blockchain dev company
This document is a crucial step in the process of successful, transparent NFT game development. It is created by game designers or Product Owners to outline the key concepts and architecture of the planned game. The document should also specify the underlying blockchain technology, development frameworks, gameplay elements, etc. This set of instructions will serve as the roadmap for all development participants, helping you avoid costly confusion and deviations from the central game idea.
6. Define covered platforms
Your NFT game can run on several platforms. The more platforms, the broader your user coverage. Yet, each of them requires separate functions and technical conditions. Thus, it's up to you to choose among the following options: 
Web

Desktop

Mobile (iOs, Android)

Cross-platform
7. Choose a blockchain network
The main distinction of NFT games from traditional online gaming is the use of blockchains to power them. Depending on your planned game architecture and functionality, you should choose a blockchain network for hosting your game. The most popular blockchains offering gaming functionality are: 
8. Develop your game
Now it's time to develop the game itself. The technical side of NFT game creation includes the following steps:  
Blockchains power all NFT games, so you need to build your digital product using the facilities of the chosen network. As you've already chosen a blockchain by this time, all you need is to connect to the testnet and continue with the development. 
The frontend part of your game is its design and UI. In other words, the frontend is the client's side of the digital product. So, it should be created with usability and simplicity in mind. Focus on visual appeal and intuitive navigation to make the product accessible. 
The backend part of your P2E game is its server-side. This aspect is not visible to players but is very important for the game's overall functioning. It contains the databases, smart contract architecture, and other technicalities that make gaming and transactions safe. 
The final part of NFT game development should necessarily be wallet integration. P2E games feature numerous earning opportunities and allow in-game transactions with cryptocurrencies. Thus, gamers need a secure and efficient channel for transacting with their assets. If this stage seems too difficult for you, you can always ask for help from a company that develops gaming NFT marketplaces.
9. Testing
Launching an NFT game to the crypto market without proper testing is very risky. Blockchain hacks are on the rise as criminals exploit the vulnerabilities of crypto protocols and smart contracts to steal user money. Thus, it's much safer to look before your leap. Hire a smart contract audit company for smart contract assessment and code logic evaluation. This way, you will be confident in the safety measures, ensuring your gamers' security and privacy. 
10. Deployment and support
Once the check is over, your game is ready to see the world. Give your loyal audience a chance to try it out and listen to their feedback, responding to their needs and usability concerns. It's vital to stay in touch via numerous support channels after the game's deployment, offering your gamers a helping hand. Besides, your partnering blockchain company should introduce regular updates to keep the gamers' interest high.
Want to launch your own Play-to-Earn game?
We are here to help you build a groundbreaking Play-2-Earn game. Save your time and hire a team of blockchain professionals to implement your idea into a P2E game project.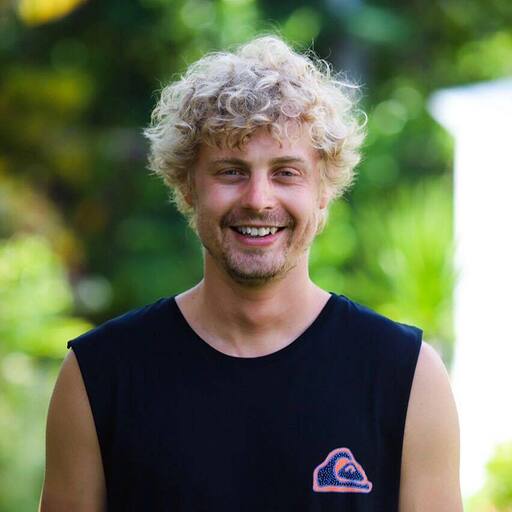 11. Hire experienced CMO
Stellar marketing is behind every successful NFT game project. So, you need to find a talented, experienced CMO to head your marketing efforts and coordinate them with project management. The CMO should assume responsibility for planning, leading, and executing all marketing procedures to ensure your project's visibility.
12. Create a go-to-market strategy
Your company's CMO should design a workable marketing strategy covering your target audience and reaching out to interested people via relevant channels. Effective marketing tricks include exclusive drops, social media engagement, giveaways, sneak peeks of the game's functions, and influencer marketing.
13. Build a community
No blockchain project will succeed without a loyal, active community. So, you must invest time and energy in community-building before the project's launch. It may be done by organizing special events and airdrops of in-game tokens and NFTs to boost early engagement. Create social media accounts and share data about the project so that people can understand your idea and adopt it before the game sees the world.
14. Engage community
Once the game is launched, the community will already be warmed up, embarking on gameplay immediately. However, it's not the end of marketing efforts; it's only the beginning of your lifelong community engagement journey. Keep your fans on their toes by launching new features and updates, awarding rare NFTs for user activity, etc. You're sure to nail thousands of avid gamers to your product with targeted marketing efforts.
How much does it cost to develop a P2E game?
Now let's break down the pricing of P2E game creation so that you understand the budgeting approach and plan your expenditures accordingly. The unavoidable dev aspects include:
| | Approximate cost |
| --- | --- |
| Creating a game design document | $5,000 – 40,000 |
| Game graphics and animations | $15,000– 30,000 |
| UX/ UI design | $25,000 – 50,000 |
| Backend | $25,000 – 50,000 |
| Frontend | $30,000 – 50,000 |
| Testing | $15,000 – 30,000 |
| Project management | $5,000 – 50,000 |
| Total | $120,000 – 300,000 |
Based on this pricing breakdown, you will pay on average from $120,000 to $300,000 for a crypto game built for you from scratch. The cost depends on the location of your dev team, the number of coders and designers you engage, and the timing of the entire project. 
In-house cost for NFT game development
As a rule, you can make in-house NFT game development more affordable than hiring an NFT game development agency for these purposes. A blockchain firm typically charges a commission to host your dedicated coders and cover all administrative expenses. But we recommend thinking twice before going for the in-house variant. 
You'll spend much time and money recruiting the needed staff; you'll need to give coders office space, hardware, and software for blockchain development; the officially hired staff will also require tax payments and social packages. Thus, with all these aspects considered and accurately calculated, you might look at outsourcing from a different angle. 
Is an NFT Game Profitable?
Having an NFT game is a highly profitable business for any company. You have a huge loyal community promoting your brand and pushing the price of your assets upward. The brand owner earns a commission from in-game transactions and gets rich with game token appreciation. Besides, research proves that users are highly interested in NFT games, so the demand is expected to grow in the coming years. This way, having a popular P2E game is a win-win situation.
How Can 4IRE Help Develop Your Play to Earn Game?
4IRE is experienced in blockchain development and has a vast portfolio of successful NFT and P2E projects. We've recently created an NFT game Blackchain, reducing the time to market to 5 months and ensuring a strong competitive advantage for our Greece-based customer. The 4IRE team includes experts with varied blockchain tech stacks, able to handle NFT projects of any complexity. Thus, working with us is risk-free, affordable, and predictable in terms of pricing and deadlines. You're always guaranteed superior products developed in line with the latest NFT gaming trends.
Conclusion
NFT gaming is so popular today because it allows gamers to earn cryptocurrency by playing games. Can you fancy a more enjoyable job? Thus, thousands of fans flock to the P2E market, contributing to its growth and expansion. You can also embrace this trend and join the industry with a technically superior, marketable idea, such as a P2E game or an NFT marketplace for P2E assets. The niche is very young, so it still offers numerous earning opportunities for forward-looking businesses. 
FAQ
What are the play to earn games?
P2E games are a distinct type of digital games powered by blockchain technology. They operate on specific blockchains and offer numerous earning opportunities to their fans. Gamers can purchase in-game NFTs and assets with cryptocurrency to increase their ranking and earn more monetizable rewards. As a rule, in-game transactions take place with the help of native cryptocurrencies. 
How much does game development cost?
There is no precise estimate of the NFT game development cost, as the price depends on your team's location, the underlying blockchain technology, and the number of included features. Be ready to pay from $100,000 to $300,000 on average, discussing the pricing model and services with your agency in advance.
How to choose a developer to create a play-to-earn game?
Working with a reputable, experienced provider when developing your NFT game is vital. You can't take the risks of partnering with a one-day firm lacking professional staff. We recommend focusing on the company's tech stack, its portfolio of completed projects, and testimonials from previous clients. 
Learn more from us
What Is CBDC and How Banks Can Benefit From It
In this article, we examine the viability of CBDCs as an alternative to regular currencies from the technological st ...
06 Aug, 2021
Blockchain Use Cases
Cardano
11 min
Why Choose Corda For Your Project?
In this blog post, we share our experience using Corda that will help you compare it with other available options on ...
19 Apr, 2021