How Music Artists Can Earn More with Web 3.0 Streaming Platforms
26 Aug 2022
updated
11 min
Table of content
Spotify issued $5 billion in payments to artists in 2020, and, according to YouTube's Head of Music Lyor Cohen, the platform's payments for the same period equaled $4 billion. These figures give a sneak peek into the size of the global music industry and the earnings that big labels gross from online presence. 
However, the big business of music has for a long time been generating profits only for famous labels. But things are changing today, and Web 3.0 is to blame (or thank) for that evolution. In the Web 3.0 space, over 70% of revenues are raised by independent artists, proving Web 3.0's promise of decentralization and user equity. 
Only in 2021, artists sold music NFTs for over $83 million. A real fortune, isn't it? The good news is that Web 3.0 is growing quickly, giving independent music artists a variety of platforms for streaming, NFT minting, and other fundraising activities.  
Here is a detailed guide on monetizing your music talent and earning fair revenue on web3 music. We offer an inside-out analysis of NFT music platforms, revenue potential of traditional vs. NFT streaming resources, and popular musicians' earnings at the NFT music marketplaces.
The Web 3.0 Revolution in the Music Industry
The Web 2.0 space was dominated by large labels and elites sharing only a meager part of music profits with their sponsored artists. It was pretty hard for independent artists to dig their way up to success and fame, as popular streaming platforms featured only famous musicians. Those who were lucky to sign a contract with a music studio soon realized that their revenue would hardly exceed 10-20% of the actual sales. 
The advent of Web 3.0 came with genuine decentralization and raised user control over their generated content to a new level. Decentralized streaming platforms turned the concept of copyright and music ownership upside down, giving artists full control over their content on a music NFT platform. NFT storage in the IPFS network guarantees decentralization and equity. At the same time, the principles of token economy and blockchain community allow artists to preserve ownership while trading a part of the copyright revenue with NFT buyers.  
Overall, Web 3.0 is a different way of treating music as an art form. Some platforms even allow NFT owners to introduce changes in the music, which is a new level of artist-fan relationship. 
NFT Music Marketplaces
The NFT functionality allows minting music NFTs with separate songs or full albums, which can be later sold to followers in the digital format. When choosing the music NFT marketplace for music token minting and sales, you may consider various general-purpose and music-related platforms. So, musicians are spoiled for choice in this area.
General NFT Marketplaces for Music
You can easily locate an NFT platform for minting your unique music NFT items. If you want to sell albums, it's better to use OpenSea and Rarible, while the one-item format is better suited for SuperRare, Foundation, and Zora, among others. Here is a list of the most popular and risk-free options to consider. 
OpenSea is the world's largest Web3 marketplace featuring NFTs and other collectible crypto assets. Artists don't pay any minting fees, only covering the gas fees. The platform deducts 2.5% of the sale price once you complete a transaction.  Opensea covers Ethereum, Polygon, Klaytn and Solana blockchains
This NFT marketplace offers hassle-free transactions on five blockchains and imposes minimal fees on users and artists. The only fee is 2.5% deducted from the sale price. The terms are even better for artists here, as they don't pay for gas and minting. Rarible covers Ethereum, Solana, Tezos, Flow, Polygon blockchains.
SuperRare is a popular Ethereum-based NFT marketplace specializing in crypto artwork. Here, artists also don't need to pay for minting but cover gas fees. The platform charges 3% for every successful sale. 
Foundation is a refined marketplace for exclusive digital art fans. Artists pay for gas and also need to share 15% of the final price with the platform. 
Zora is probably the most democratic NFT marketplace because it charges 0% minting and sales fees. All you need to cover is the gas fee; the rest comes free of charge. 
Music-specific NFT Marketplaces
While the general NFT marketplaces give you broader outreach, it might happen that your sales will be higher on musical platforms. It happens because a blockchain music platform attracts specifically music fans, with a strong focus on buying good music. Thus, you may get way better terms and grow your audience quicker on a specialized platform like the following ones. 
This crypto platform for music releases offers a brand-new approach to music production and sales. It has a song minting feature and allows artists to turn their new products into collectible NFTs. It has already gained popularity and raised $5 million in the early seed round in 2021. 
This resource was the first to offer the programmable art feature in the NFT ecosystem. It allows users to purchase music collectibles and change them via programmable features (dynamic NFTs). The scope of Async Music also includes the possibility of selling limited-edition "snapshots" of songs' states in the editing process. 
The commercial approach behind Royal is indeed impressive. It allows users to purchase their favorite musicians' songs as NFTs and obtain a right for the portion of revenues from those songs. This way, the followers become the co-recipients of royalties if the song becomes a hit and sells well. 
Pianity is a unique NFT platform featuring exclusive tracks of independent and famous musicians. Here, the music community comes together to create, share, and trade music NFTs. 
MintSongs is a US-based web3 music platform that helps artists build one-on-one relationships with their followers. It offers unique conditions for creators who share only 5% of the sale price with the platform and earn 10% royalty from all further NFT resales. 
Global Market Overview 2021
If you're still undecided about trying the NFT streaming platforms as a potential source of revenue, statistics can convince you. Only in 2021, the global recorded music market rose by 18.5%, which is a sizable improvement from the 2020 figure: +7.2% only. Streaming was responsible for 65% of all sales worldwide, and the overall streaming revenue jumped by 24.3%. 
The market overview also suggests that the number of music buyers is on the rise across all top-performing countries, with no downward trend in sight. Thus, you have excellent chances to get rich with over 500 million subscribers of paid subscription platforms and the steady rise of the NFT music stream trend. 
How Musicians Are Making Money with NFTs
Now let's look at how independent artists make money with NFT songs and streams on the web3 platforms. It's a vibrant, innovative industry that attracts both beginners and famous artists, promising a great additional music distribution channel. 
3LAU
Justin Blau, also known as 3LAU, was one of the pioneers in the music NFT industry. He realized the endless potential of NFTs back in 2021, selling his album Ultraviolet as 33 standalone NFT items. The total price of that album topped $11 million, bringing unprecedented revenue to an independent artist. 
Avenged Sevenfold
The Deathbats Club NFTs were originally sold for $150 each, grossing a total of $1.5 million and additional 342 ETH as 5% resales royalties. Thus, music NFTs proved to be an excellent means of both primary and secondary sales earnings. 
Consider creating a new revenue stream and building a music streaming platform?
Contact us to schedule a meeting with our CTO to discuss project milestones, budget, and technical requirements. Let's make your project more manageable and understandable together.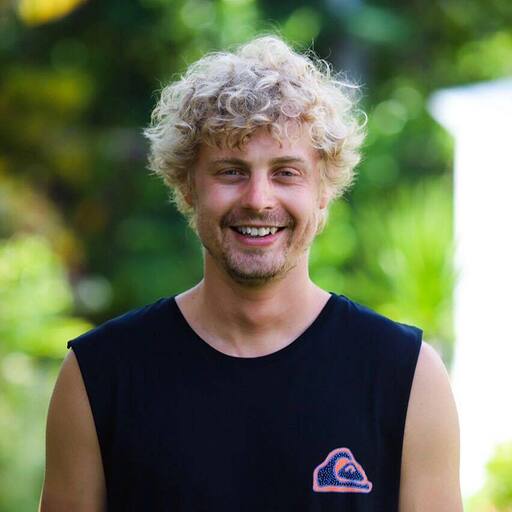 Heno, Black Dave, Iman Europe and MoRuf Adewunmi
These participants of Snoop Dogg's Death Row Session: Vol.2 recording could gross a total of $300,000 from selling 1,000 copies of the album's NFTs. They contributed only to the 4/20 recording of the album but still earned a fair revenue from the NFT sale. 
Snoop Dogg's Stash Boxes
Snoop Dogg is a well-known NFT enthusiast. He has a large NFT collection, a metaverse mansion, and an NFT collection of Doggies. Right after the Death Row Session: Vol. 2 release, Snoop Dogg repeated the album's success by issuing the 19th album as NFTs as well. The artist partnered with Gala Music to distribute 25,000 Stash Boxes, each with one of the album's tracks. Considering that each box traded for $5,000, the overall revenue from that campaign exceeded $44 million.
How Much Do Music Streaming Platforms Pay per Stream?
| | | |
| --- | --- | --- |
| Platform | Pay per stream | Streams to get $1,000 |
| Tidal | $0.013 | 76,924 |
| Apple Music | $0.01 | 100,000 |
| Amazon Music | $0.004 | 250,000 |
| Spotify | $0.0033 | 303,030 |
| YouTube Music | $0.008 | 125,000 |
| Pandora | $0.0013 | 769,231 |
| Deezer | $0.0064 | 156,250 |
The interest of the web3 industry in music NFTs is explained by the analysis of revenues of independent artists vs. signed artists in the traditional music business. In fact, even celebrities get a tiny share of the overall music sales, and only long-standing stars can negotiate fair terms with their production labels. The music streaming business follows the same discriminatory path, with artists receiving a couple of cents per stream.
Apple Music 
Apple Music had over 78 million subscribers in 2021, accounting for over 15% of the global music platform subscriptions. The Forbes forecast predicts that the service will have over 110 million users by 2025. 
Deezer
Deezer contains tons of songs, podcasts, and radio channels and comes with standard and exclusive features. It's a French streaming provider with over 7 million subscribers and a presence in 180+ countries. 
Amazon Music
The database of 90+ million songs and podcasts is available to users across the globe. It currently boasts over 55 million users and features a premium HD streaming service. 
Spotify
The global leader with almost 190 million paying subscribers and 400+ million active users is a Sweden-based audio streaming and media provider. It features works of 7+ million music artists. 
Pandora 
Pandora is an American subscription-based music streaming company launched in 2000. It's a freemium service with almost 56 million users and 6+ million paying subscribers. 
YouTube Music
YouTube music is a part of the broader YouTube streaming service with coverage of 100+ countries, operating since 2015. There are 50+ million active YouTube Premium subscribers.  
Tidal
Tidal is a Norwegian-American collaboration operating since 2014. It currently offers access to 80 million tracks and over 350,000 music videos. 
Top music NFT projects
As you can see, Tidal is currently the most lucrative platform for artists, allowing them to earn a bit more than one cent on every stream viewer. The rest of the platforms offer much less favorable terms, with only Apple Music offering $0.01 per stream viewer. 
Everything is different in the NFT world, where musicians get around 90% of the final sale price and a minimum of 5-10% royalties from NFT resales. The case with Snoop Dogg's NFT sale of Death Row Session: Vol. 2 for around $300,000 and other inspiring cases show that the artist can be the owner of their creative works. Just like impressive art NFT sales topping $69 million (the famous 2021 deal of Beeple), music NFTs come with a huge earning potential to help artists flourish in the web3 space. 
The best about Web3 is that it's only starting out. There is no indisputable leader in the market, so you can try yourself at numerous music platforms for artists and choose the one offering more revenue from NFT music. Here are some examples of potential unicorns in the music NFT industry.
audius.co
Audius is a decentralized network allowing content creators and their followers to interact on other terms. Artists can mint NFTs and sell them for the AUDIO tokens on the platform while retaining the resale royalties and original ownership rights. 
odysee.com
Odysee emerged as a new streaming service powered by cryptocurrency. It offers a sound alternative to YouTube by giving indie content creators and artists a voice. Odysee gives more loyal terms for artists without requiring a minimum number of followers for access to premium features (e.g., custom name, channel monetization, etc.). 
Conclusion
The Web3 space is developing fast, giving artists unprecedented control over their creative products. Musicians are now better positioned to mint and sell their music as NFTs, retaining the ownership and lifetime 10% royalties. Besides, blockchain streaming expands musicians' opportunities to hold virtual concerts and events for multi-million audiences no stadium would house (e.g., Travis Scott's famous 2020 concert). With over $80+ million in sales only in 2021, the industry has a good chance to grow exponentially in the coming years as more and more people join the blockchain. Thus, Web 3.0 is a great alternative to the traditional music business favoring the rich and well-established labels.
Learn more from us
How to Build a Fintech Startup in Sweden?
What are the challenges for a Fintech startup in Sweden? Read our interview with the CEO of Sparla about her experie ...
02 Oct, 2020
How to Build a DeFi Lending and Borrowing Platform?
In this blog post, the 4IRE team explains what DeFi lending is, how it works, and what the risks and benefits of usi ...
12 Aug, 2021