GameFi Audience Report and Predictions
22 Dec 2022
updated
11 min
Table of content
Imagine a world where you don't need to pay for entertainment. Instead, the game you play rewards you for in-game activities. Fantastic, isn't it? The good news is that it's no longer a dream; this fantasy of avid gamers took shape in GameFi. 
Play-to-earn (P2E) games powered by blockchain are one of the most exciting phenomena in the modern gaming industry. It is a peculiar mixture of gaming and finance that allows gamers to earn real assets while playing their favorite games. Often referred to as GameFi, these games give players complete ownership of digital assets such as weapons or costumes and allow them to trade these on NFT marketplaces and crypto exchanges. So, gaming has become much more than a way to kill time; it can help earn real money and monetize one's hobby.
When it comes to GameFi's success, numbers speak louder than words. According to the estimates, the global P2E market was worth almost USD 777 million in 2021. This number is predicted to increase exponentially in the next decade. Millions of people play P2E games regularly, making this industry an appealing business opportunity. The most popular GameFi projects, such as Axie Infinity, are reported to have 2.7 million active monthly users, so it's easy to imagine the immense potential of this market. 
Want to dive deeper into the world of P2E? In this article, our NFT game developers touch upon the GameFi audience characteristics and provide an overview of the top GameFi blockchain protocols and games by the audience. Read on to learn more.
GameFi Audience Analysis: Who Plays and Why?
Although P2E gaming statistics are scattered, available data helps build a general understanding of the GameFi audience. Currently, India boasts the largest GameFi fan base, with 34% of surveyed respondents saying they played P2E games. These games are also popular in Hong Kong and the UAE, with 29% and 27% of gamers engaging in GameFi in these regions, respectively. Only 9.4% of those surveyed in the United States reported trying P2E games. 
Want to learn what country and audience to target with your P2E business? Look at the statistics presented below, which show the current and projected percentages of GameFi players by country. As you can see, France, Spain, and Peru are among the countries that will experience the greatest GameFi market growth in the nearest future.
To anticipate the P2E trends, one may also look at how month-over-month (MoM) traffic changes across countries. The table below shows that Iran, Bangladesh, the UK, Lithuania, and Indonesia exhibit the greatest MoM increase.
GameFi Demographics
An interesting insight gained by researchers is that P2E attracts more men than women (see table below). In terms of age, people in their 20s are the most loyal GameFi fans. This population has much free time, technical knowledge, and skills to benefit most from P2E gaming. This information is essential for those planning to create P2E projects or NFT marketplaces for such projects.
GameFi Genres/Types
Another important aspect to keep in mind when joining the P2E market is the genre/type of games that attract the greatest attention. Action, collectible, adventure, PVP, strategy, and RPG lead the way in this industry. However, there is always a chance to find a niche in less developed genres, such as card games or racing. Ultimately, it is the technical sophistication and visual appeal of the game that matter rather than its genre.
Reasons Behind the GameFi Craze
But why is GameFi becoming so popular today across the globe? The most exciting benefit of P2E projects is that they can help earn real money. So, gamers now have a credible justification for spending hours at their computers. Some of them go further and adopt gaming as a lucrative career. This advantage explains why GameFi is a rising trend in developing countries with limited employment opportunities. 
Furthermore, asserts that gamers accumulate by completing in-game assignments can come in the form of cryptocurrency, non-fungible tokens (NFTs), or an increase in value to existing NFTs. With multiple crypto markets and crypto banks currently available online, one can cash out in-game assets in a blink of an eye.
Since GameFi projects use blockchain, it is possible to secure one's assets. The money you earn is well-protected, just as players' personal information that is encrypted and protected from leakage. Gamers are also attracted by the consistency of GameFi services, as they can access their data in any situation. Other advantages that make P2E unique are listed below:
Ownership

Interoperability

Immutability 

Wide selection of games
So, there are many reasons to check out GameFi projects and spend your leisure time productively.
Want to launch your own GameFi project?
Are you interested in GameFi industry? Save your time and hire a team of blockchain professionals to implement your idea into your future GameFi project.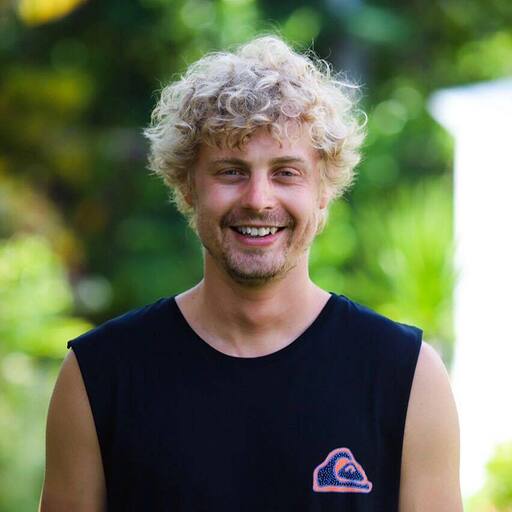 Top GameFi Blockchain Protocols by Audience
| Name of blockchain protocol | Total users |
| --- | --- |
| WAX | over 11 mil |
| Ethereum | over 1.4 mil |
| BNB Сhain | over 50 mil |
| NEAR protocol | over 20 mil |
| Solana | over 37 mil |
Blockchain protocol used for P2E game development plays a decisive role in its success. Even if you intend to use professional blockchain development services for your GameFi project, learning what blockchain protocols to prioritize may be useful.
#1 Polygon
This Ethereum-based blockchain platform is characterized as a Layer 2 system, meaning that it is designed to address Ethereum limitations. It is known for its speed, low transaction fees, and scalability. Polygon is also appealing from a practical perspective because many development companies work with this platform. Polygon has its own MATIC cryptocurrency that can be easily accessed via exchanges like Coinbase. In Polygon-based games with the largest audience, such as Planet IX, the total value of assets in smart contracts exceeds $40 million. The number of unique active wallets in these games may reach 23k.
#2 BNB Chain
This Ethereum-compatible BNB Chain provides state-of-the-art infrastructure for blockchain-based games. The open source community-driven decentralized ecosystem also has a successful native cryptocurrency called BNB Beacon Chain. Some of its top games, such as MOBOX: NFT Farmer, have a total value of assets locked (TVL) exceeding $35 million. Popular P2E games built on this system boast an impressive audience reaching 27k players.
#3 Ethereum
One of the most recognizable names in the blockchain industry, this system has a cryptocurrency and a platform for designing open-source, decentralized online services and games. More than 360 NFT games use the Ethereum ecosystem, which makes it one of the most tried and tested platforms. Popular games such as The Sandbox, Axie Infinity, and others run on this platform, so it is a safe and reliable choice.
#4 WAX
Also known as the Worldwide Asset Exchange, this platform is one of the most widely used systems for games, NFTs, and dApps. The WAX ecosystem encompasses games belonging to different genres, from fighting to the metaverse. Hits such as Farmer's World, Alien Worlds, and Prospectors are only a few of WAX-based successful games. Advantages of this blockchain platform include speed, price, scalability, friendly community, and energy efficiency.
#5 Flow
Boasting a market cap of $1.5 billion (as measured in October 2022), this platform is a safe bet for those willing to create a high-quality P2E game. Flow does not employ sharing techniques, so it offers low-cost transactions and outstanding speed. It is also known to improve users' experience by simplifying transaction complexity. The global popularity of Flow games such as Trickshot Blitz, Solitaire Blitz, and Football Club proves that this blockchain system is worth attention.
#6 NEAR
The play-to-earn sector has actively adopted NEAR, as exemplified by GameFi projects such as Pixel Pets, Land to Empire, PlayEmber, and others. This public Proof-of-Stake (PoS) blockchain lures businesses with fast transactions and low transfer fees. It gives developers the best tools to create and run high-performance apps with reasonable fees. One of the NEAR protocol's numerous advantages is its unique approach to sharding – the division of blockchain into shards (sections) that optimizes network activity and allows for infinite scaling (see figure below).
#7 Solana
With annual revenue reaching $50 million and more, Solana is certainly one of the leaders among GameFi-friendly blockchains. DeFi and NFT projects choose this platform due to its high transaction speed, scalability, and low cost. The same reasons encourage an increasing number of P2E games to utilize this ecosystem. DeFi Land, SolaJump, LadderCaster, and other popular games that rely on this blockchain ecosystem prove that Solana is perfectly suited for powering transaction-heavy blockchain games. The accessibility of Solana blockchain development services is another reason to keep in mind if you are searching for cost-effectiveness and quality.
Read Also: How to Build a Blockchain Game

GameFi Games Currently on the Rise
An overview of the must-play P2E projects will help you better understand the current market trends, competition, and audience preferences. Currently, the most high-performing games in this area include Alien Worlds, Axie Infinity, Bomb Crypto, DeFi Kingdoms, and Splinterlands (see figure below for more details). Axie Infinity and DeFi Kingdom players have invested the greatest amount of money in these games, meaning they place great value on their in-game assets.
| | Allien Worlds | Axie Infinity | Bomb Crypto | DeFi Kingdoms | Splinter-Lands |
| --- | --- | --- | --- | --- | --- |
| Balance | 14,473,228 | 2,379,544,680 | 13,177,721 | 2,179,619,587 | 213,529 |
| Users | 205,539 | 100,709 | 39,181 | 22,702 | 313,396 |
| Volume | 1,484,025 | 17,913,424 | 5,151,409 | 59,324,371 | 42,892 |
| Gameplay Score (From 1 to 5) | 5 | 3 | 4 | 5 | 2 |
| Tokenomics Factor | 4 | 2 | 3 | 5 | 4 |
Axie Infinity truly stands out in this list, as it reached a total NFT trading volume of $2.6 billion. At its peak (January 2021), the number of monthly players in this GameFi project hit 2.78 million. Although the popularity of this play-to-earn NFT game has declined since then, these numbers vividly show the immense potential of P2E projects in terms of attracting a large audience and generating huge profits. 
Alien Worlds is a role model for P2E games regarding innovation. It has recently introduced in-game WAX-based decentralized autonomous organizations (DAOs). These are online communities united by a shared goal, in which all community members have a certain degree of control. They can use their governance tokens to vote on various proposals and compete with other DOAs. In this way, Alien Worlds represents a successful case of a P2E game that uses innovative technology solutions to engage the audience creatively. This GameFi project also demonstrates the importance of choosing a scalable blockchain ecosystem that will allow for introducing competitive, appealing features. 
What's Next?
So, what does the future hold for the GameFi industry? Let's summarize the key changes that will shape this sector in the nearest future:
Increased demand for P2E

blockchain development

services 

Incorporation of metaverse and AR/VR applications

Further enhancement of security protocols

Games to become a full-time job for many players
In each of these areas, the innovation potential is almost limitless. Businesses entering this industry have numerous opportunities to create competitive, unique, and financially successful GameFi projects. 
However, the GameFi industry will need to improve its public image, particularly among gamers. It is important to create projects that will not make players choose between money-making and fun. P2E games still face immense competition from traditional video games, so they need to work on quality just as much as on visual appeal and gaming experience. Companies that come up with P2E projects that have it all: quality, diverse features, security, and monetization, will be able to dominate this industry in the following years.
Conclusion
To sum up, the play-to-earn industry is a fast-growing field that will likely attract more investment. GameFi has revolutionized the gaming experience, allowing players to monetize their gaming skills. It is not surprising that millions of people worldwide play P2E games regularly. Companies that want to earn a market share in this field should carefully choose the blockchain ecosystems that power P2E and work on the balance between quality and monetization. Examples of successful GameFi projects, such as Axie Infinity, prove that P2E is a financially attractive sector with much room for growth.
Learn more from us
An Ultimate Guide to Blockchain Application Development
The market state proves that blockchain technology is constantly evolving, so now is just the right time to step in. ...
15 May, 2022
A Complete Guide on How to Develop a DeFi Aggregator
In this article, we discuss features of defi aggregators, their benefits for users, and cover what it takes to devel ...
20 Aug, 2021