Chat GPT Use Cases in Crypto: How Web 3.0 Brands Are Embracing Chat GPT
22 Jun 2023
updated
11 min
Table of content
ChatGPT is a booming technology today, moving fast forward from what used to constitute the AI industry only a couple of years ago: simple yet effective chatbots. It has only recently entered the digital space but already created a whole new AI sector with a realm of exciting applications and use cases. 
Due to the state-of-the-art processing capacity and set of features, ChatGPT can help brands solve many problems previous AI-powered software couldn't embrace. Thus, the industry is evolving quickly, with ChatGPT used as an assistant, support manager, tutor, etc. 
The blockchain industry isn't an exception when it comes to taking advantage of the ChatGPT implementation. With this innovative AI seen as the game-changer in the world, we'll review its impact on the blockchain sector in this article. Let's look at ChatGPT in Web 3.0 and crypto to see what benefits it offers and what tasks it can solve for businesses and their clients.
ChatGPT Use Cases in Blockchain
Obviously, ChatGPT can help a user to generate a name for a new token or write an article about cryptocurrency. But let's take a step forward and consider not-so-obvious use cases for ChatGPT in blockchain, shedding light on the real potential of this powerful tool in the industry. The use cases we discuss further may be useful for directors of product management, trading platform managers, and other crypto business owners. 
Reward grid development

. The P2E gaming sector is a highly popular niche today, and

blockchain technology integration with GPT

can accelerate your efforts in exciting P2E product development with an appealing reward grid. The crypto rewards users can get from such games determine the products' success, so using the ChatGPT capacity to develop a unique gamification principle is a good idea for everyone new to tokenomics. 

Education and learning

. Using a

ChatGPT crypto bot

for user onboarding and education may become an

important

contribution to your product's success and user retention. New users often experience friction and abandon projects they can't embrace. Thus,

ChatGPT and blockchain

can work well together by improving the session duration, retention rate, and churn/bounce rate indicators. 

Crypto news analysis

. ChatGPT and crypto

news can work well together in your analytical project, say, to present carefully selected and condensed sets of data on the crypto-related events and news. Such a thread can help streamline your

trading

and

DeFi investment

, helping you keep pace with the latest

trends

.   

Meme coin development. Meme coins are trending today, and you can monetize this trend by utilizing the functionality of ChatGPT for crypto coin development. The bot can design a meme coin from the beginning to the end, with minimal input on your part.
Smart contract development

. Another application of

ChatGPT in crypto

is smart contract design. Yes, this tool can indeed build a smart contract for you from scratch, but it's vital to

audit smart contract

logic and double-check the code with experts. 

Customer support and chatbots

. Since ChatGPT represents

conversational AI

, it's possible to integrate it into your blockchain project's customer support systems and use it to support

crypto conversations

with customers. 

Transaction verification and fraud detection

. A

useful

case for ChatGPT is its application for on-chain transaction verifications. It may be trained to detect anomalies and examine all transactions, thus alerting the users if any problems surface. 

Personalized investment recommendations

. Another exciting case is the use

of ChatGPT for crypto trading.

It's indeed possible to

optimize

trader

activity with robust features of

asset price

analysis and tracking, broader

market

analytics, and real-time alerts about

better

trade entry and exit

options

. Thus, any trader with a well-defined strategy can automate their activities by feeding specific settings into the ChatGPT bot. 
Evidently, there are tons of other ChatGPT use cases in cryptocurrency, as this intelligent tool possesses immense prediction power and can analyze masses of big data efficiently. Thus, we can expect many more crypto use cases for this AI technology to emerge in the near future.
ChatGPT Use Cases in Green Finance & Carbon Credits
Green finance and carbon credit offsetting are getting more and more popular today. The reason for this sector's quick growth is a combination of regulatory factors and businesses' desire to make a positive social and environmental impact. Here's how ChatGPT and cryptocurrency can work in synergy to fuel green finance development. 
Emissions calculation and reporting

. ESC Clermont Business School's report showed that ChatGPT is good for estimating carbon data. The researchers used the bot to examine the data on the Supply Chain Greenhouse Gas Emissions Factors by NAICS-6 supplied by the US EPA with the help of ReAct framework. Thus, ChatGPT's application for smart, real-time emissions calculation and reporting may be an efficient contribution to the GreenFi sector's development and process automation. 

Simplified transaction process

. ChatGPT can make the process of

carbon credit trading

way easier, as it interacts with customers and allows them to negotiate prices, settle contractual terms, and resolve any arising issues. As a result, the carbon credit trading procedures will be smoother and more efficient for all involved parties. 

Carbon credit verification

. Users wishing to check the object of their purchase can delegate the carbon credit audit to ChatGPT. The bot will verify a specific carbon credit and validate its origin using a number of trusted sources. 
As you can see, ChatGPT can perform many advanced functions, but its outcomes should always be double-checked and verified by humans. You need to hire blockchain engineers for that job, as only these experts can comprehensively assess ChatGPT's operational correctness.
Advantages of Using ChatGPT in Blockchain
So, why is ChatGPT so trending in the modern digital space, including blockchain? Here are a couple of indisputable advantages that businesses of all sizes can reap from this technology: 
Ultimate user-friendliness

. ChatGPT is a conversational chatbot that can aid and guide users, explain complicated things, and provide onboarding and training, doing it all in the format of human-like responses. Thus, its use is universally beneficial and simple for users of all proficiency levels. 

Coding support

. ChatGPT has also found broad applications in software development and code debugging. Its knowledge of coding principles allows programmers to create pieces of code or debug the existing code with this assistant. 

Time and money savings

. The AI bot automates and speeds up many activities that were previously conducted by humans, thus saving time and money for businesses. 

Improved efficiency

. ChatGPT is a universal tool with immense capacity for processing multiple customer support inquiries, which can make it a substitute for a large call center. This way, businesses can save money without efficiency compromises. 
Got a blockchain solution idea? Estimate for free
Contact us to schedule a meeting with our CTO to discuss project milestones, budget, and technical requirements. Let's make your project more manageable and understandable together.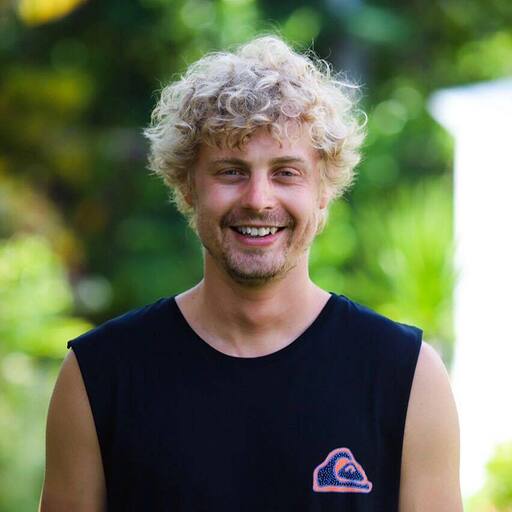 ChatGPT Adoption Examples in Crypto: How Brands Implement ChatGPT in Their Platforms 
ChatGPT integration is not a matter of the distant past; it is already actively explored by leading blockchain brands and companies. Let's have a look at a couple of recent AI integrations the blockchain community witnessed in 2023.
Example #1 Binance Sensei 
One of the world's top cryptocurrency exchanges, Binance, launched a ChatGPT-powered chatbot, Sensei, in April 2023. The chatbot is intended to help users access educational materials available in the Binance Academy's database faster. Users can prompt the bot to summarize the data on any page and provide a list of other resources on the studied subject.  
Example #2 PayBito 
PayBito is an American crypto exchange platform, which also tested the potential of ChatGPT to enhance user experience in February 2023. According to the platform's CEO, ChatGPT and crypto trading can walk hand in hand, and their integration of AI technology is meant to help traders make better decisions with deeper insights into data allowed by real-time ChatGPT analytics. 
Example #3 Solana Labs 
The most recent event in the crypto world connected with ChatGPT happened in May 2023; it was Solana Labs' release of the ChatGPT plugin on its blockchain. The purpose behind this move was to simplify blockchain onboarding for new Web3 users. ChatGPT technology can be used to speed up token transfer, make sense of the complicated blockchain vocabulary, or check the status of transactions.
4IRE Can Help You Advance in Crypto Projects
As you can see, ChatGPT is gradually transforming the digital space, and it's high time to venture into blockchain and AI technology to join the fast-moving and lucrative bandwagon of innovation. 4IRE can become your trusted partner in this process, as we have immense expertise in all Web3 spheres, from crypto wallet development to full-scale exchange, NFT marketplace, or cryptocurrency development. Let's embrace the huge potential of AI for your business together; contact us to see how we can move your operations to the next level.  
Final Word 
AI integration in the blockchain industry is gaining momentum and broadening in scale, with many exciting solutions for Web3 businesses available at your fingertips. Thus, the future of AI use in this sector is bright, with real-time market statistics, educational guidance, predictive analytics, and new updates. You'll never go wrong by embracing AI in your future blockchain-powered project, as it improves user experience and automates many manual tasks. So, the 4IRE team confidently recommends taking ChatGPT seriously and exploring many attractive ways it can add value and uniqueness to your business.
FAQ
What are the challenges of ChatGPT in blockchain?
Indeed, ChatGPT is easy to use, and its answers often make sense. Yet, it's vital not to abandon critical thinking and to check all answers it gives. ChatGPT often generates misleading or blatantly incorrect information; it also has some inherited bias problems (related to the data on which it was trained), and it doesn't guarantee user privacy in terms of data protection.
How much does it cost to implement Chat GPT in crypto?
Overall, ChatGPT use is free of charge. It means that the bot's basic version is free for everyone; yet, for its effective use in a crypto project, we recommend paying for the premium version, which costs $20 per month. In all other terms, the cost of your ChatGPT integration into business operations will be determined by the degree of script complexity and the functions you want ChatGPT to perform on your platform.
What are some specific use cases of Chat GPT in Web 3.0 brands?
ChatGPT represents a state-of-the-art AI technology, so its use is broad and largely underestimated yet. To date, it has found an application in language-based Web3 explorers; it is used as smart contract development aid and can be applied for smart contract security testing. Other promising use cases include intelligence NFTs, conversational wallets, and dApp assistants. Many more applications are expected soon as the blockchain developer community explores the full potential of ChatGPT and applies it to various tasks.
How does Chat GPT enhance user experience in the crypto space?
ChatGPT is conversational AI, so it makes a real difference in terms of user experience. Users can ask the bot to summarize data on a specific page or explain complex terminology; they may urge ChatGPT to give instructions for token exchange and transfer or track their transactions in real time. Overall, the bot is very user-friendly and can simplify and automate many activities on the blockchain that users may find challenging or overly complex.
Learn more from us
ReFi: Carbon Offsets Tokenization and Incentives
Climate change and global warming are the reality of modern living. n our latest article, Helen Petraschuk reveals h ...
11 Oct, 2023
How Can Blockchain Help the Food Industry Survive?
How new technologies boost the foodservice business? In this article, let's analyze the restaurant industry during C ...
16 Apr, 2021