How much does it cost to build your own cryptocurrency
13 Apr 2022
updated
11 min
Table of content
Just recently, we touched upon the topic of cryptocurrency development in detail in our Cryptocurrency Development Guide. After that article, we received multiple questions about the exact cost to build cryptocurrency on your own, so here we are – talking about the numbers in detail. We could have told you that it costs 'a lot' or 'very little' as many people say in response to this fundamental question. But we don't want to use the generalized language, as you have come to the 4ire blog to get the actual numbers, not just that 'it depends on your project scope'.
So without further ado, let's get to the specifics of financial software development, marketing, and fundraising to give you a rough idea of the cost of creating a new cryptocurrency.
The core concepts to create a cryptocurrency
There are multiple articles written on the difference between coins and tokens in the context of cryptocurrency development. We don't want to repeat their features and differences again, as you are probably aware of those. However, we'd like to focus on the specifics of the coin vs. token choice in terms of the cost calculations.
Coin vs token in cryptocurrency cost 
The selection of a coin or token for your cryptocurrency core we leave to you – it depends on what you need for your cryptocurrency and how you are planning to use it. But let us define the usage context to outline the variation of cost:
Coins

as the core of a cryptocurrency; they provide the creator with the highest level of flexibility and independence. They are accepted by more exchanges and can be used in more use-cases in the future. However, this freedom of usage comes at a price – coins require greater investment for development and higher maintenance and support costs in the long run.
Tokens in the crypto world are considered to be cheap and easy in development and deployment. They are built on top of an existing blockchain, so they don't need their own nodes. While tokens cannot offer that much flexibility, the development, in a nutshell, comes to smart contract crafting and its embedding on a blockchain.
When it comes to the price, you can develop a smart contract for as little as $3,000 and the price gets higher with the more complicated logic and higher token requirements. You can pay $5,000, $7,000, and even $45,000, there is no ceiling here. But if you plan to develop a token, consider getting at least a consultation from a tokenization expert. This person or team can help you organize your requirements and assist with creating an initial plan for the upcoming development.
With coins the answer to the cost question is truly 'it depends'. If you are a developer and have some experience, you will only need to get the right hardware, do the coding, and launch the coin. These expenses would pretty much be free if you are doing everything on your own. But if you are not, let us dig a bit deeper into the components of cryptocurrency cost and its breakdown.
Development stages and the cost to build cryptocurrency
Cryptocurrency development can have a wide range of defined development stages. Each classification depends on the angle you take: exact steps, services one needs, steps in the development phase itself, etc. We are taking the services side here, as it is easier to define each piece of the total cryptocurrency cost in this way.
Here is the breakdown of your budget in short:
Consulting 5%

Design 15%

Development 35%

QA (Testing) 25%

Deployment 5%

Marketing 15%

Maintenance about 15-20% of the total cost
These percentages outline the cost of services you will require, however, they can go overboard making the total sum more than 100% if you also need to pay for the tools and 3rd-party services, for instance.
Consulting, Design, and Development
Let's get back to our original statement – if you are developing a cryptocurrency on your own, all these expenses will be free because as the project head and hands, you will be working on the new currency design, and you will write all the code while also checking the forums for free consultations.
However, if your knowledge is limited and the budget allows hiring experts for the development and design or just for a consultation, here are the numbers you can expect to see in the market.
A skillful front-end/backend developer for a cryptocurrency creation project with vast experience who got to the top of the food chain will require a $140+/hour rate in most countries. The average rate is about $70/hour but a beginner who is looking for an experience rather than money can cost as little as $35/hour.
Besides a developer, you may also need a solidity developer to write a smart contract. Their salary rates from $81 to $100 per hour. 
An engineer is needed to work on accelerators and assets, while also helping with your organization's infrastructure setup. A software engineer will launch your product while also maintaining crypto platform components, monitoring smart contracts, and integrating your new cryptocurrency with other blockchains, exchanges, and DeFi protocols. Both engineers cost about $85/hour with the lowest rates in the US starting at $70/hour.
A UX/UI and product designer is a person who works on cryptocurrency design, website experience, touch, and feel. Basically, this is the first member of the marketing team, since design directly impacts the upcoming crypto sales, and hence your product success. The average rate for these magicians is $40-$50/hour.
These are the must-have people for product design, development, and deployment. If your budget allows, we also strongly recommend hiring a skillful and experienced project manager to control and manage this team of coding professionals. Multiple studies have been conducted on the success of project management in a project, and recently of International Journal of Academic Research in Business and Social Sciences published a study clarifying the true effectiveness of this role. So to give you the numbers, here is what you can expect: $50 to $70 per hour.
Still have questions or concerns?
Contact us to schedule a meeting with our CTO to discuss project milestones, budget, and technical requirements. Let's make your project more manageable and understandable together.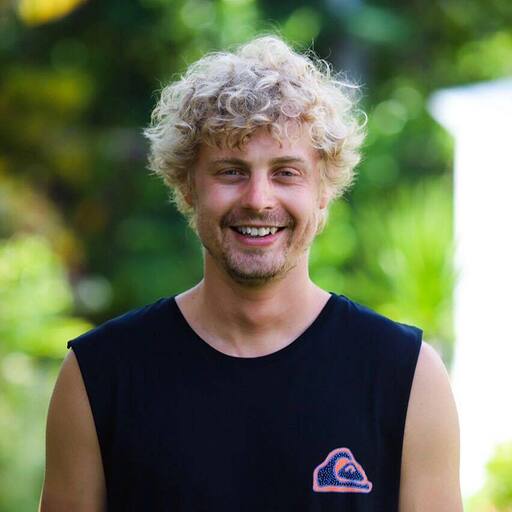 QA & legal in cryptocurrency cost
You shouldn't be surprised that almost a quarter of your budget will go to Quality Assurance services before you deploy the new currency to the world. Testers are the only people who can prevent disasters from happening, so thorough QA minimizes the possible negative impact a bug or faulty logic in code can have. This service costs around $107k per year or circa $55/hour.
Legal assistance in the crypto world is the foundation of a successful cryptocurrency launch. You need to know and comply with the local law on blockchain, DeFi, cryptocurrency, competition, finance, etc. Considering that many countries are currently in the development of such laws, be ready that the rules would change fast as you go. In-house legal counsel on average requires a $200k-$300k salary to create a cryptocurrency. We strongly recommend getting such assistance on board or at least hiring an expert with by-hour rates to get consultations as you go. The latter option will be about $10,000 in total.
Marketing in the crypto launch
The budget for marketing can be a black hole because there is never a time when you have made enough advertisement or marketing effort. But the minimum here includes:
Cryptocurrency dedicated website (one-page site with several translations to explain your currency's value): about $1,000

Social media accounts + cooperation with influencers: free + $30-$100/post

White paper: $1,500-$6,000 (for a short and full version)

Participation in crypto exchanges (learn more on how they work in our

Cryptocurrency Exchange Guide

): would be a percentage from your exchanges or a flat rate; the total cost depends on the number of exchanges you register at and their cooperation conditions

Integrations with multiple wallets: same as above
ICO launch
ICO is one of the indispensable elements in launching a new cryptocurrency. It will help you raise funds for further currency development and also make a name for your startup in the community. Here is what ICO usually consists of:
White paper

Website

Smart contract

ERC20 token

MVP

Marketing

Security audit + security specialist for maintenance
Most of these steps have already been discussed in our breakdown of the cost to build cryptocurrency. The only missing thing is a security consideration. A cyber security specialist rates at $40/hour on average; the total budget for the ICO security would be about $10,000. A security audit, on the other hand, we advise handling outside of your existing team as an outside look at your existing system can spot much more vulnerabilities and issues. You can expect the audit to range from $3,000 for the testing of the basic features to $30k-$45k for the full revision.
Total cost of creating a new cryptocurrency
By now you know how much each separate part of the cryptocurrency development process can cost in hourly rates of individual experts and particular tasks. But let's summarize the overall budget you need to start a new cryptocurrency.
In the table above, we took the median prices for each service and the minimal/average time for each of the stages. The simple calculations state that the total cost to build cryptocurrency equals $145,000+ with all the services and counseling you need. 
Can you save?
Yes, you can.
The easiest way to minimize the cryptocurrency cost of development and launch is to hire an offshore/external services provider and hand over your project to them.
It might sound counterintuitive that you hire a whole company to do your job and you actually save on doing so. In reality, a company like 4ire has vast experience in similar projects, a set of professionals, and market expertise to make a cryptocurrency unique and competitive. So our tip – get professional assistance by hiring an external team. Please note that we don't urge you to hire us. However, should you feel the need for expert blockchain consulting or the development of a new currency from scratch, give us a sign. Our managers will get back to you with an answer you needed or an offer for cooperation.
FAQ
What is cryptocurrency in simple words? 
In a nutshell, cryptocurrency is a blockchain-based analog of fiat money that people use in their everyday transactions. Fiat currencies, like US dollar or Euros, have an official rate established by the Central Bank, while cryptocurrencies' rates are controlled by the market forces of supply and demand. Cryptocurrencies are anonymous and decentralized, enabling online transactions without intermediary oversight or banks' control.  
What is the future of the cryptocurrency market? 
The crypto market has been witnessing a boom since 2017, and its prospects are optimistic, given the trend for cryptocurrency legalization in different parts of the globe. The benefits of cryptocurrencies over centralized and controlled fiat currencies are enormous. Thus, the market size is expected to grow at CAGR of 58%+ in 2022-2027, exceeding $32 billion by 2027. 
How to choose a developer to create cryptocurrency? 
The demand for cryptocurrency is booming today, so finding the right development team may be a challenge. Some providers of blockchain development services charge too high prices, while others lack the needed tech stack and submit mediocre projects. Thus, when choosing a provider, pay attention to the tech stack and experience of the team with crypto projects; look through their profile and check the pricing model. Besides, it is vital to identify the provider's approach to security, availability of smart contract audits, and the team's familiarity with major blockchain architectures.  
Learn more from us
What Is Dynamic NFT and Why Is It a Trend?
Nowadays NFTs conquer blockchain world swiftly with static and dynamic NFTs. In our latest blog post, the 4IRE exper ...
08 Apr, 2022