Cardano: Multi-Asset Blockchain You Should Be Looking Into
31 May 2021
updated
11 min
Table of content
The era of information technology is improving every day. Many existing systems are evolving even more and we mean blockchain platforms. Users are becoming interested in research, approaches to it, and review. We are sure you know about the popularity of cryptocurrencies and especially bitcoins.
This was witnessed by the 2020 pandemic and which continues today. Bitcoin set a record in 2021, but altcoins, such as Cardano, deserve special attention. Experts advise investing in these virtual coins. Blockchain development service helps open up new opportunities for this broad industry as well as insurance. Thanks to this, customers will be able to create valuable assets, process applications for insurance payments, and protect themselves from fraud.
Is there a danger in such investments? What is the reason for the growth and what are the risks? Let's explore Cardano together.
What is Cardano?
Part of the third generation in blockchain technology solves the issue of stability and incompatibility faced by previous generations of cryptocurrencies. One of them is Cardano.
It is a blockchain platform of smart contracts that offers its cryptocurrency ADA. This digital cash enables fast transfers that will be protected by cryptographers. Cardano's approach is based on scientific philosophy and peer-reviewed academic research.
In 2015, Cardano was founded by Charles Hoskinson. He was one of the first Ethereum developers, a co-founder of BitShares. The Ethereum platform still does a good job as a smart contracts platform but remains a second-generation blockchain.
The Italian mathematician Gerolamo Cardano became the inspiration for the title. ADA is the name of a cryptocurrency created in honor of Adа Lovelace. It is considered one of the first programs. ADA transactions only in the Cardano network and is a digital token. Almost 57.6% of ADA's maximum supply of 45 billion was distributed in 2017.
Written by Cardano in Haskell, a functional programming language. All protocols are associated with cryptography, which requires a high degree of fault tolerance.
Read also: Cardano vs polkadot
You may be also interested in: How to Build a P2P Payment App
Why a third-generation blockchain platform?
It is an open blockchain with open source creation, the launch of smart contracts, and various decentralized protocols. They did not start from the beginning, because Charles Hoskinson had a similar experience. However, they were the first to apply academic knowledge in this area.
Organizations that control the development of Cardano:
IONK
It is a research company that seeks to use peer-to-peer blockchain innovations to create affordable financial services for all. It is responsible for the development of Cardano blockchains.
Emurgo
This is a Japanese company that develops, maintains, and incubates commercial enterprises. Only those who want to revolutionize their industries with blockchain technology are chosen. They pay attention to the implementation of Cardano, and the support of construction solutions for blockchain developers.
Cardano Foundation
It is a non-profit regulated organization that is considered the Cardano Trust Organization. Function – standardization, protection, promotion of Cardano technology Protocol.
All three components work together for Cardano to gain a good pace of development.
Cardano philosophy
The Cardano team adheres to principles and has its unique philosophy:
division of accounting and calculations into different layers;
intensive use of interdisciplinary teams, including the early use of InfoSec experts;
small groups of scientists and competing developers with peer-reviewed research;
rapid iteration between technical documents, implementation, and new research to correct problems;
strengthening the possibility of updating systems;
development of a decentralized mechanism for financing future work;
bringing stakeholders closer to transactions and servicing their cryptocurrency;
recognition of the need to account for several assets in one file;
abstraction of transactions with the inclusion of optional metadata for better needs;
study of social elements of commerce.
Cryptocurrency wallet by Cardano
Daedalus — is a cryptocurrency wallet that is open source for ADA. It must be downloaded for use. Next, it is proposed to synchronize the blocks from the blockchain platform Cardano and the whole process takes a little time. The wallet will be created after synchronizing all blocks from the Cardano blockchain. This wallet allows you to send and receive ADA cryptocurrency. This blockchain platform provides increased transaction speed and solves the most important issues of decentralization, so updates appear almost daily.
What are the obstacles for Cardano?
Metadata
Transaction history is metadata. For example, Mary spends $50. Therefore, metadata answers the question: what is the money spent on, to whom, where. In the field of cryptocurrencies, this function is still developing.
Attribution
The names of the people involved in the transactions are becoming known.
Compliance
This is used to verify the legality of the transaction. Mary herself pays $50 and the program ensures that it is not for dishonest purposes. For example, terrorist financing, money laundering, etc.
Read also:
–Blockchain technology in the food industry
–Trade finance blockchain
Still have questions or concerns?
Contact us to schedule a meeting with our CTO to discuss project milestones, budget, and technical requirements. Let's make your project more manageable and understandable together.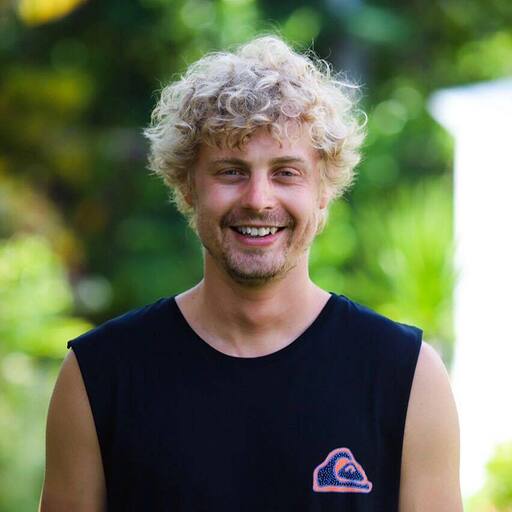 What does Cardano consist of?
Cardano, as a third-generation blockchain platform, contains a whole philosophy. Experts have proven the concept of a decentralized network that can verify transactions without a trusted third party. The constant development of Defi programs confirms that the old programs are not without problems.
Hoskinson classifies them into the following types: scalability, stability, compatibility. All three make up the Cardano, and all three are good components of this blockchain platform.
Scalability
Blockchain platforms of the first and second generation can process only 5-15 transactions per second because a full-fledged node deals with one transaction to reach a consensus. The network cannot scale, and as the system grows, files are compressed or old data is truncated.
Compatibility
Integration is not complete, although centralized exchanges (such as Coinbase) fill this gap. The third generation of blockchains has no weak links between this area and traditional financial statements.
Stability
Blockchain platforms are characterized by a poor management model, such as Bitcoin Cash or Ethereum Classic, which is bad for interaction with each other. Various projects are trying to find sustainable ways to develop the ecosystem and further investment in infrastructure.
Cardano uses a blockchain architecture consisting of many levels. Example:
Handles transactions, namely how much Mary sent to Alice. This is Cardano's balance sheet. Experts use a consensus algorithm to confirm the share to generate new blocks.
Gives the infrastructure the ability to deploy smart contracts, namely in what condition Mary should send assets to Alice. Cardano shares the mechanisms of sending and terms of transactions.
The system has advantages in use because part of the reward for the unit is always added to the general treasury. If Cardano is used in the treasury, the voting system will become decentralized. A fair voting system is being created, voters have an incentive to vote and participate in the system, and the process of submitting ballots becomes clear and simple. Liquid democracy is combined with a stimulated treasury model. This structure is used separately from the calculation layer to provide flexibility when needed.
Cardano use cases
Cardano uses the Ouroboros consensus protocol. It is based on proof of proportion, not on proof of work. The selected group of nodes – slot leaders allows you to check transactions at once, not individually. This saves a lot of time. Slot leaders are selected from the owners of ADA tokens (pool pools) depending on the size of their bets. The interested party is provided with an ADA token for transaction verification. Part of the total rewards is reserved in the Cardano treasury to fund various ecosystem improvement projects.
Ouroboros Hydra was recently released and introduced into the bid verification system. Bandwidth increases as new nodes are added. This has exceeded the figure from 257 TPN to 1,000 TPN since 2017.
Minimum commission for a future endowed transaction: 0.155381 ADA + 0.000043946 (ADA/Byte) * size-of-transaction.
How is Cardano different from other blockchain platforms?
Compared to competitors, Cardano has its own Shelley protocol. They are developing a complete decentralized protocol in Cordano to update the network node protocol in a decentralized way so that Cardano does not rely on IONC or any other management of its support. Shelley delegates stimulate, provides network infrastructure. As a result, the protocols become stable.
Bitcoin was created to eliminate the central authority in checking transactions. It was reliable due to its simple design and could not be modified. This is a first-generation blockchain. It makes little use of external payments.
Ethereum – a platform for the deployment of smart contracts, decentralized programs. This allows you to easily exchange money, property, shares without the need for a central authority. However, there are problems: high gas bills, scalability.
The Cardano mining process makes the process virtual and replaces miners with validators. Validators must block some of their coins as a bet. After that, the blocks are checked. When they find the unit, they will check it. If a block is added, the reward goes to the validators. Proof of work is an inefficient process due to the huge amount of energy it consumes. People in 2021 can afford faster processes with better chances of mining. Bitcoin is not so decentralized that it can be more convenient to use. Approximately 75% of the hash rate is divided into only 5 mining pools.
That is, large mining pools can combine. At first, Ethereum saw Proof of Stake as a solution to the problem, but they created Cardano and improved efficiency.
Unlike other blockchain platforms, Cardano focuses on transparent research, science-based development. This is the first peer-reviewed project that is trusted by many. Proof of the stake is considered a consensus mechanism to replace the protocols of confirmation of work, which occurs when working with cryptocurrency. Because, as we mentioned, slot leaders are chosen at random, this is done for the safest random selection.
What do experts think about Cardano?
IONK supports the development of Cardano and notes that in early March 2021, Mary was created. This is an update of the asset protocol, resulting in the development of new tokens for Cardano transactions. The update states that experts are laying the foundation for the creation of a leading platform for smart contracts – Cardano. This update is called Alonzo. It will add support to digital deals and open up opportunities for businesses and developers. All this works for decentralized financing (DeFi).
The IONK team comments: "Smart contracts can be used to settle complex transactions, hold deposits and ensure cash flow under predetermined conditions. Cardano will allow DApps to interact with the book to register its operations and execute smart contracts. These digital agreements express transaction history. indicate where the funds should go and under what conditions they will be sent, fulfilling the agreement only when all the conditions are met. Alonzo will lay the groundwork for Cardano to support such programs."
Experts see Cardano's rapid success but can never jump to conclusions. Because the winner is not the best, but the one who has the best business strategy. Success will be noticeable if Cardano's strategy prevails in Africa and Fortuna 500.
Conclusion
Cardano is a blockchain platform with deep philosophy. In addition, it is a very complex science that gives a huge advantage over competitors. Every day the promises of developers increase.
Cardano corrects the high fees enticing constant updating. Defi space has become a limiting factor in this regard. However, the attractiveness is growing and so is the record value.
Cardano developers create their tokens and import projects from other blockchains into this network. Competitors compete for scalability and stability. In the world of technology, technology with the best business strategy is winning, and whether Cardano is like that is already being shown by time.
Learn more from us
NFT Marketplace Development: Complete Guide
In this article, we will share our experience in the NFT niche and explain the process of NFT marketplace developmen ...
10 May, 2023
What is Web 3.0? Definition, Features, and Examples
Are you wonder, "what is Web 3.0 technology"? In this article, the 4IRE team explains everything that you need to kn ...
27 Sep, 2021