Cardano Blockchain vs. Ethereum
16 Mar 2021
updated
11 min
Table of content
Today, many people are wondering, is there a future for cryptocurrency? Which coin is the best-buy in 2021? What is Cardano, how is it different from the famous Ethereum? Will Bitcoin break new records or decline? In this article, we have collected statistics and expert opinions on this issue.
The coronavirus pandemic, which began in 2020 and continues today, has made certain changes in the cryptocurrency market. Despite a lot of negative forecasts, the world of virtual coins continues to function, and Bitcoin has already set a double record price in 2021. Large companies are convinced of the stability of the cryptocurrency so they are ready to invest in it.
In addition to the famous Bitcoin, altcoins also deserve attention: for example, Ethereum, Cardano, Dogecoin, and others. Investments in such coins provide an opportunity to ensure against various losses and unforeseen situations that may arise in the future. The beginning of 2021 was marked by the fact that many companies began to actively invest in major coins, and this was the reason for their rise even not against the backdrop of the global economic crisis.
Many experts advise investors not to stop at Bitcoin and invest in other virtual coins that are popular today. The most famous ones are Ethereum and Cardano. Which coin should you invest in today? Will the investment be safe and what are the analysts saying? You will find the answers to these questions in this article.
What is Ethereum?
Ethereum is a platform on which to create online services based on blockchain. Such a platform has a decentralized structure and works on the basis of smart contracts. For the first time, the idea to create it appeared in 2013, but the project was only implemented in the summer of 2015.
The platform was created as a foundation so that it was possible to implement blockchain technologies in various projects, but gradually it began to be used as a payment system. Ethereum interested the largest companies and corporations: for example, Microsoft, Lufthansa, as well as various banks and other financial organizations.
Thus, Ethereum is a blockchain that has its own cryptocurrency called Ether. You can send a virtual coin to the recipient in any corner of the planet, in addition, the generation of ether is not controlled by the state of any country. Today, in many countries, coins can be used to pay for goods and services, it can also be kept in accounts as personal savings.
Ethereum differs from other blockchains: for example, it can be programmed, used to develop more modern types of applications. Such applications work flawlessly and are suitable for the development of new types of investments. Besides, no company in the world and no government can control applications, cryptocurrency, and the blockchain itself, which is why it attracts investors from different countries very much.
The main blockchain's products are:
Electronic wallets. Clients can make financial transactions with ETH or other coins. The transfer is carried out within a minute.
Applications provide an opportunity to invest in digital assets or take out loans.
You can also buy and sell digital assets.
What is Cardano?
Cardano is a cryptocurrency that was created by IOHK and bears the name J. Cardano. It has its own blockchain which is designed to perform various financial transactions related to cryptocurrency. Governments of many states have long been discussing the issue of centralizing virtual coins, as they fear the financing of terrorism and other organizations that commit crimes against humanity, as well as companies that sell weapons and drugs.
To avoid this, Cardano is included in the data chain information which is protected in a special way. This ensures the confidentiality of electronic coin holders and effective interaction with various structures.
The Cardano is a decentralized platform written in the Haskell programming language. Developers regularly create and release new applications and smart contracts, provide users with maximum security and safety of personal information. For the first time, the cryptocurrency appeared in 2015, its founders were 3 large corporations: Cardano Foundation, IOHK, and Emurgo. Today it is a strong competitor to Ethereum.
The key Cardano's features are:
Differentiation of the information chain into 2 types. The first type is used to conduct transactions with cryptocurrency, the separation of virtual coins. The second type is a special platform that works with smart contracts. This is a unique development that is not found in other platforms, including a direct competitor to Ethereum. Therefore, financial transactions are carried out very quickly, and the system is as reliable and safe as possible.
The platform is open to governments of different countries, so various dubious transactions, shadow schemes, etc. are excluded. Experts believe it will become the official payment method in the blockchain world within 5 years.
The financial reward of the coin miner (ADA) depends on how much money is on its balance sheet, as well as on the number of financial transfers made. Analysts consider this approach to be the safest and most proven from a mathematical point of view.
The reliability and security of Cardano make it attractive to investors from different countries.
What can Cardano be used for?
At the moment, the platform is used for instant and secure financial transfers to different parts of the world. Miners are mining the cryptocurrency of this ADA blockchain because its price is growing rapidly. To ensure fast and efficient transactions, the UTXO algorithm and account are used. This makes it possible to provide the miners of virtual coins with a reward and protect their personal information.
Still have questions or concerns?
Contact us to schedule a meeting with our CTO to discuss project milestones, budget, and technical requirements. Let's make your project more manageable and understandable together.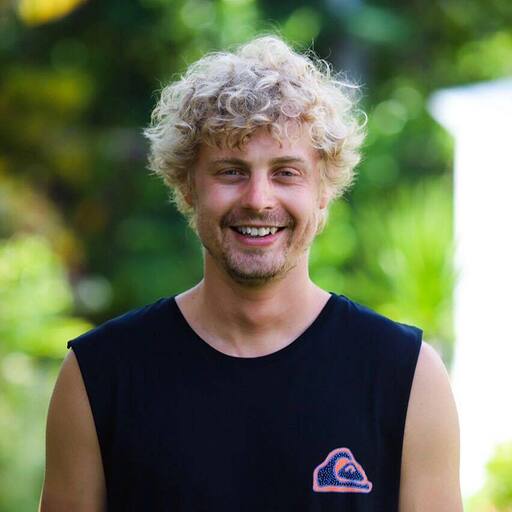 Is Cardano built on Ethereum?
This is a common but false statement. Ethereum was the first project in the world to fully embody smart contract technology. In 2017, the cost of the platform's cryptocurrency increased by 10 thousand percent, and in the winter of the same year, its value was 1389 dollars. This has become an absolute record for this currency throughout its existence. The coin acquires real value, so many companies use this blockchain in their work.
Cardano forms a more modern smart contract project and is a direct competitor to Ethereum. It is written from scratch in a specific blockchain programming language, rather than built on a ready basis. The value of the virtual ADA coin in 2017 was 0.02 dollars, but in 2018 it increased to 1.22 dollars (up 6 thousand percent). At the moment, Cardano continues to actively develop. The main goal of the platform is to provide the fastest and safest transactions.
Where can I trade Cardano?
Today you can buy Cardano in the following ways:
Bank transfer. On the site of Binance, Bittrex, or another exchange, you can buy special virtual coins by transferring funds to sellers. Then you can buy the required cryptocurrency for these coins on the same site.
Other cryptocurrencies. If you have any altcoins, you can transfer them to an account in the exchange. Then you can exchange them for Cardano. You choose the course yourself, which allows you to make a profitable deal.
Credit card. Bank fees will be small, so you can buy cryptocurrency very quickly and without unnecessary costs. This can be done on the Binance exchange or any other. The main thing is that the site is verified and safe, otherwise, there is a risk of getting to scammers.
Applications for mobile devices. Many exchanges have their own mobile application for selling and buying virtual coins, so a transaction can be made directly from a smartphone.
Cardano blockchain vs. ETH comparison
Today, many investors are ready to invest not only in the leader of electronic coins but also in various altcoins. In 2021, they pay attention to two leaders of the ranking: Cardano and Ethereum. Both tokens have positive reviews and expert predictions, therefore they are a good basis for investment.
But first, you need to figure out how they differ, what advantages and disadvantages they have. This will help you make the right choice and invest wisely.
Cardano vs Ethereum
Ethereum today ranks second after Bitcoin, so it has very few direct competitors. It is used as a payment system, cryptocurrency mining, and other transactions, which makes the platform very convenient and in demand. The platform makes it possible to create various applications without the control of the governments of various states.
On top of that, it has its own programming language, so the functionality is excellent. The cryptocurrency has stable growth rates, it has not been strongly affected by the coronavirus pandemic in 2020. This makes it an excellent investment option as its reliability and safety are time-tested.
Cardano looks like Ethereum but has its peculiarities. The main task of this platform is to allow customers to buy and sell virtual currency, as well as to simplify the formation of applications, to ensure fast and secure transactions.
The Cardano cryptocurrency has been studied by the world's leading scientific communities and organizations. It was highly praised by experts and became the first coin in the world to have two levels. The first is used to conduct financial transactions, the second is intended for smart contracts. Investing in this coin is really profitable because it ranks fifth in the ranking of the most popular and stable virtual currencies.
Transactions and speed
Ethereum has a great advantage in the instant formation of new blocks. It only takes the user 10 seconds to add a new block to the chain. This becomes the reason why many investors decide to invest in this cryptocurrency.
At the moment, the platform moves to a consensus confirming share. The developers are confident that this will improve the performance, speed, and security of the network. But this update has not yet entered into force, and this must be taken into account when investing. The main problem lies in the fact that such transitions can greatly affect the coin's value.
Noteworthy is the high speed of Cardano, which is attractive to many investors. Today, the network can process over 1000000 transactions in just one second. The developers plan to increase this figure in the future. This performance is achieved thanks to the unique architecture of the network, so it makes sense to buy a coin. But it should be remembered that many of the developers' plans have not yet been implemented. This means that the coin's price can change.
Advantages and disadvantages
Ethereum and Cardano have their own strengths and weaknesses that investors should definitely consider. Today, the situation with the coronavirus pandemic has stabilized, so the number of investments in digital currencies has increased. In order not to make a mistake, it is important to know their key features.
The main Cardano's pros and cons are:
The main advantages and advantages and disadvantages of Ethereum are the following:
Where to invest?
The choice of a suitable platform for financial investments depends on your goals and objectives. First of all, experts recommend paying attention to the dynamics of the price of a virtual coin. This allows you to determine its stability in the market, vulnerabilities, and other important aspects. You should also take into account the opinion of famous analysts who have been studying the market for many years and making correct forecasts.
For example, the expert R. Selkis believes that one should invest in Ethereum as its reliability has been tested by time and is beyond doubt. He is also supported by S. Dedich, who claims that the cost of the coin of this platform will be 9 thousand dollars in the near future. However, O. Arnold noted that the price of Cardano is growing rapidly, so there is no need to rush to invest in a competitor.
Is Cardano a good investment in 2021?
Cardano is an altcoin that is actively developing today, but the directions of its development are different from other virtual coins. After one year, the ADA coin has shown tremendous growth rates and thus attracted many investors.
However, there was a decline in 2019, and the coin value was only 0.03 dollars. The low cost persisted until the spring of 2020, and this was a watershed moment in its history. In the winter of 2021, the price of the coin increased by 500 percent and continues to grow rapidly. Experts say that in the future, the value of the coin will increase, so now is the moment when you can buy it on profitable terms.
We studied two serious competitors in the cryptocurrency market, so we can conclude that investments will be advisable in both cases. The main thing is to determine the goals of financial investments and not miss the chance to make a profit.
Learn more from us
How to choose a Distributed Ledger Technology?
What is DLT and how to choose the right technology for your project? In this article, we will focus on centralized a ...
23 Apr, 2021
Polkadot: Technology That Can Boost Your Blockchain Startup
Wondering what is Polkadot? In this article, we discuss how Polkadot works and why it could accelerate decentralized ...
06 Apr, 2021