Where to Hire DeFi Developers to Build Your dApp?
28 Nov 2023
updated
11 min
Table of content
With the rise of cryptocurrencies, the global community has quickly realized the immense power behind decentralized finance. This growing interest encouraged the development of what is now called the Decentralized Finance (DeFi) sector – a complex of blockchain-based financial products enabling secure, private, and direct financial transactions among individuals without an intermediary's oversight. 
Most DeFi apps (also referred to as Dapps) have been developed based on the Ethereum blockchain. Still, the situation is currently changing, with new DeFi-enabling blockchains emerging on the market. At present, developers actively explore the functionality of Maker DAO, Polkadot, Solana, Binance Smart Chain, NEAR Protocol etc., to expand the scope of DeFi products and deal with the mounting load on the Ethereum ecosystem.
So, with the growing popularity of Dapps and the DeFi sphere overall, many businesses try to embrace the trend and launch their DeFi products to the booming market (a market valued at around $12 billion in 2021 is poised to grow to an unbelievable $232+ billion by 2030, which proves the immense monetary potential of such efforts). But the trick is that Dapps possess a unique underlying infrastructure that a usual coder will hardly create. Thus, the demand for blockchain programmers with expertise in DeFi is growing, and hundreds of employers face the challenge of expert recruitment. 
Do you need a DeFi developer for your new project? Are you unsure where to look for one and how much you should pay to such a pro? Here the experts of our blockchain development company provide an overview of the Dapp market and explain the intricacies of DeFi developer search.
DeFi Development: Market Overview 
DeFi is growing fast, with the market accounting for less than $17 billion by the end of 2023 and expected to increase at a CAGR of 19.6% in 2023-2027. The most realistic estimates suggest it will exceed $601 billion in 2032. Thus, despite a dramatic plunge of the total value locked (TVL) in the DeFi projects in summer 2021 (a 45% decrease in June compared to the May figures), the market recovered in the fall, targeting the figure of $100 billion by the end of the year. Thus, it's clear that decentralized finance is enjoying immense popularity among individuals and institutional users worldwide, encouraging further sector growth.
The appeal of DeFi is that Dapps operate without a central controlling authority. Users wishing to send or receive money interact directly with the app via smart contracts, thus paying no intermediary fees and enjoying complete privacy. The DeFi sector represents a complex of Dapps, such as stablecoins, insurance, top Defi lending platforms, decentralized exchanges, and various dApp business ideas where users can trade their assets.
Thus, in other words, the advent of the DeFi sector is a new step in the evolution of global finance. Fintech products used to be an innovative digital alternative to traditional finance, while DeFi brought about even more changes to the field with tokenized financial products and decentralized operations.
What Skills Are Required from Developers?
If you're planning a Dapp project, you should understand that its creation is fundamentally different from other digital finance solutions. Dapps are blockchain-based and possess unique features associated with this technology: composability, transparency, and auditability. Thus, you need a qualified DeFi engineer with field knowledge and hands-on expertise to create such a product. 
But what exactly is the required tech stack for DeFi development? The question doesn't have a single answer because DeFi products differ by the underlying technology and additional features. Still, the most common technical qualifications required from a Dapp developer are: 
Knowledge of the underlying frameworks (e.g., Truffle, Hardhat, Brownie, etc.) 

Communication with Ethereum (dfuse library) 

Transaction processing (Ethereum, Tendermint, Lisk, Corda) 

File storage systems (IPFS, Swarm) 

Databases (BigchainDB, IPDB) 

Technologies for hash registry development (e.g., uPort) 

Contract registry (e.g., dapp.registry) 

Oracles connecting Dapps with other blockchains (e.g., Oraclize) 
Please take into account that this sample tech stack was provided for Ethereum-based DeFi dApp development. If you consider outsourcing IT projects and need a developer working with another blockchain technology for Dapp coding, you may need to check additional qualifications with your potential developer.
How Much Does It Cost to Hire a DeFi Engineer?
The market of decentralized finance is booming today, so it's incredibly challenging to hire a blockchain developer with experience in DeFi, especially if you need that expert quickly and at a reasonable rate. Once you understand you need such an expert on your project, the first thing to think about is the salary you are ready to pay to them. 
The salary breakdown is pretty complex in this industry, as DeFi programmers charge wildly differing rates depending on their location, seniority, and tech stack. As it follows from the report of Cryptojobslist, the average annual salary of a DeFi developer is around $68,000, while the bottom 10% of DeFi experts receive $36,000 per year, and the top 10% receive $100,000 per year. The Web3Career data suggests higher salaries on average, with the minimal blockchain developer's rates being around $60,000 per year and the highest salaries in this industry exceeding $255,000 per year. 
Speaking about regional distribution of DeFi development rates, one should count on around $110,000 per year in the USA, with a minimal rate of $80,00 per year and a high base salary rate of $140,000 per year. European salaries for Web3 jobs, including DeFi development, range from €144,000 to €180,000 per year. To compare, the rates for similar work done by Indian DeFi programmers are from $84,000 to 96,000 per year (K&C 2023 report).  
Another factor challenging the search for a DeFi developer is the booming demand for such services, causing a shortage of labor force supply on the global market. In these conditions, you may fail to recruit an experienced and capable engineer even with a large budget for the project. This shortage may also contribute to the decision to go beyond your location in the search for developers. 
Still have questions or concerns?
Contact us to schedule a meeting with our CTO to discuss project milestones, budget, and technical requirements. Let's make your project more manageable and understandable together.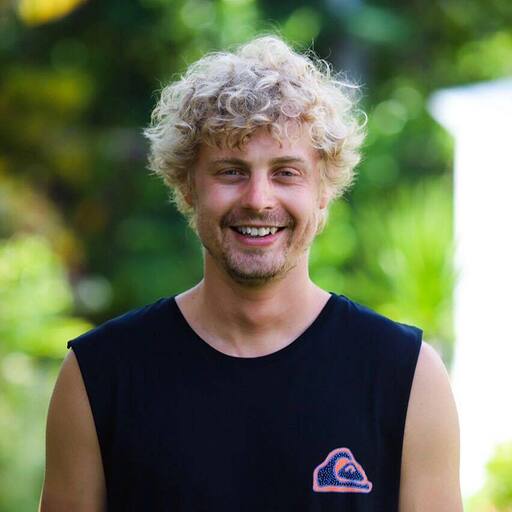 DeFi Developer Recruitment Step by Step
Step 1. Choice of technology 
At first, you need to choose the right blockchain technology for your future Dapp. It should be the first step because the technology choice will affect your search significantly. Most coders focus on one technology only to offer in-depth expertise and professionalism. Thus, if you need a Binance Chain-based Dapp, hiring an Ethereum developer won't do. 
Step 2. In-house or outsourced 
As we've already discussed, the choice between in-house and outsourced DeFi developers is often challenging. Having an in-house team is a much more attractive way to go, but the cost of dull-time DeFi development staff may be too high for a startup or SME. Besides, you may simply fail to find the proper tech stack in your location. Thus, outsourcing the job may be a good option, giving you access to the global talent pool. 
Step 3. Clarity about project needs and requirements
The cost of development and the choice of staff for the project depends on what exactly you need. Do you want to create an e-wallet? Or will it be a lending/borrowing platform? Or maybe you want to launch a new DEX? These points should be made crystal clear, as they will scope your search in the DeFi developer market and save you time by allowing you to focus on relevant candidates.
Step 4. A Detailed Job Description 
Once you understand your project's needs and major requirements for the DeFi developer, it's time to compile a comprehensive job description outlining the candidate's key roles, duties, and responsibilities in the offered position. You also need to specify what you're offering in exchange for the DeFi expert's labor – the monthly/annual salary, social benefits, working conditions, etc. Such a job description ensures you attract only people with relevant expertise to your vacancy and save time and effort.
Step 5. Careful search and interviewing 
Once you're done with the previous steps, the time comes to look for the developer job postings. It's vital to talk to each potential candidate in person and look through their portfolios as not all resumes reflect the employees' skills and expertise objectively. Ask friends and colleagues about their work experience with such specialists; word of mouth often helps close the vacancy much faster. 
Step 6. Job Offer, Onboarding, and Integration
After a series of interviewing and testing rounds, you should be confident about which candidate matches your requirements and which doesn't. At this stage, you should prepare a job offer for the candidate you like the most and sign a contract with them. Once the DeFi developer starts working in your company – in-house or remotely – you need to provide them with detailed onboarding to help them integrate into the existing team and staff hierarchy. Explain the communication channels, roles, and processes used in your company and assign a supervisor to the newbie to ensure their smooth integration without confusion.
Where to Look for Qualified DeFi Developers? 
If you're decided to hire a freelance DeFi developer or outsource the project to a dedicated team, you can search for the suitable candidates online. Luckily, there are numerous platforms and outsourcing companies helping clients and DeFi coders meet.
Toptal 
TopTal is a company specializing in bringing top talented specialists in tech spheres and clients requiring such staff together. It has been operating since 2013, and to date, it processes over 1.2 million talent applications a year, engaging up to 40,000 employees. Toptal serves clients and experts in 158+ countries and has 16,000 active clients in its portfolio. All applicants pass through professional screening, ensuring that the company's clients hire only the best-fitting experts. 
LinkedIn 
LinkedIn is thus far the best option for connecting with DeFi developers directly. It is a global professional network that allows DeFi developers to showcase their expertise and sample projects on their personal pages. Employers can scan the developer profiles by typing search keywords and find those in the status "actively looking for work." There are also special features, such as Career Pages and Recruiter functionality, to help companies access a multitude of people with relevant skills, experience, and availability for a DeFi project. 
Web3 Career
This platform is specifically focused on connecting experts in Web3 design, development, and testing with interested employers. It simplifies the DeFi developer selection with a series of tags, allowing you to find an entry-level ERC20 developer or an NFT specialist. Brands that want to simplify the process of DeFi developer selection can post a job for $149 and enjoy a steady stream of applications from interested programmers with a relevant skill set.
Remote3 
Remote3 is also a resource bringing people looking for a Web3-related job and projects actively searching for talented developers. The platform currently features 30,000+ resumes of remote Web3 experts from which you can surely choose the one meeting your DeFi project's needs. 
Cryptojobslist 
This website can also become your valuable starting point in a search for a DeFi developer. It allows companies to post vacancies and scan a large database of resumes to close the vacancy faster. It is also a great place for DeFi recruiters, where they can build teams for their clients' projects and trace the heartbeat of the Web3 market, such as salary statistics and trends. 
Defi.Jobs 
DeFi.jobs is an innovative project by Beyond Ventures helping companies in need of DeFi developers find the required staff on this platform. If you need a DeFi coder, you can click on the "Post a Job" tab and fill out the vacancy form to receive the applications of interested contenders. 
Upwork 
As usual, Upwork could not be bygone in the list of international freelancer search agencies. This global job platform has been working for over 20 years, expanding and including new fields of professional interest. Now it's the most prominent job marketplace globally, which nevertheless makes it quite hard to locate a suitable employee quickly. You may simply be lost amid the variety of offers and applications. Still, hundreds of qualified DeFi developers reside here, and you can get the job done at a much lower cost than an in-house team would do it. 
Outsourcing Agencies: 4IRE 
Besides freelance platforms and recruitment intermediaries, you can choose a software development outsourcing provider like 4IRE. We are a reputable DeFi and financial software development company with many years of experience in the innovative finance and blockchain sectors. Our experts deliver all kinds of DeFi, blockchain, green finance, and FinTech solutions, including blockchain consulting and development services. The best about working with us is no need to look for DeFi coders on your own. Once you clarify your project requirements, we compile a dedicated team including the required tech stack to work on it. Thus, your input is minimal, with the rest of the organizational and administrative work done by our Project Managers and Team Leads.   

How to Hire DeFi Developers with 4IRE? 
The best thing about working with us is no need to look for DeFi coders on your own. 4IRE has a huge team of experienced DeFi professionals on board and can create a custom-tailored team for your DeFi project based on your planned technology stack, budget, deadlines, and technical specifications. Once you clarify your project requirements, we compile a dedicated team including the required tech stack to work on it. Thus, your input is minimal, with the rest of the organizational and administrative work done by our Project Managers and Team Leads.   
FAQ
Where can I find experienced DeFi developers?
There are many places to look for DeFi development experts; these can be numerous freelance platforms specializing in crypto, blockchain, and Web3 development. You can scan resumes of DeFi professionals or post a vacancy there and wait for responses. If this option is too time-consuming, you can hire a professional recruiter to do the job instead of you or turn to an outsourcing company.
Dapps are highly popular today, with thousands of users and businesses joining the market every day. You can also reap the benefits of hype around DeFi by launching a DeFi aggregator or offering an innovative, robust payment solution. Whatever your Dapp project is, you're sure to reap numerous financial benefits from it due to many appealing Dapp features: 
Global access to funds.

Transactions via smart contracts.

Programmable assets.

Complete user control.

Impressive security and immutability.

Transparency and auditability.

Interoperability.
How much does it cost to hire DeFi developers?
The cost of your DeFi expert will heavily depend on your project's complexity, required tech stack, and the programmer's place of living. Developers in Western Europe and the USA charge by far more than $100,000+ per year for their services, while outsourced staff may be available for around $80,000 per year.
What are the benefits of collaborating with blockchain development agencies for DeFi projects?
When you turn to an outsourcing agency with a large team of DeFi developers, you can get a team compiled based on your project's specific requirements. The agency's recruiters will be the ones who hand-pick every needed expert and guarantee your project progresses well. This way, you will avoid most of the recruitment hassle while still getting a qualified team for your DeFi project.
How quickly can I hire DeFi developers?
It depends on the path you're choosing for recruitment. Independent search, resume screening, and interviewing can stretch for several months, while professional recruiters can do the job faster, completing the hiring process in less than a month. Outsourcing agencies like 4IRE can compile your team within 2-3 weeks to start working.
Learn more from us
Blockchain for Sustainable Finance: Empowering Transparency and Impact
Blockchain has been transforming the industry of green investment. Learn more about the use of blockchain for better ...
24 Aug, 2023