What is Web 3.0? Definition, Features, and Examples
27 Sep 2021
updated
11 min
Table of content
The new era of computing has begun. You must have noticed that Internet technologies have evolved immensely for the past decade, becoming increasingly sophisticated and complex. The Internet of Things (IoT), 3d digital twins, blockchain, augmented reality, and other technologies have expanded opportunities so much that the old Web 2.0 term no longer describes the new Internet reality. Web 3.0 is now entering the vocabulary, even though there is still uncertainty about its meaning. Experts believe that Web 3.0 makes Internet communication more transparent, decentralized, and efficient, meaning that it has immense potential for business, finance, governance, and other spheres. In an attempt to keep up with the fast technology development, this article seeks to define Web 3.0 and examine its role in online business. By exploring Web 3.0 tools, characteristics, strengths, and Web 3.0 examples, we can better understand how its potential can be harnessed in different industries.
Web 3.0 Definition
You probably wonder, "what is Web 3.0 technology?" Before you type "definition Web 3.0" into your search, let us explain this term. Due to the novelty of the concept, there is currently no unanimity as to how it should be defined. Web 3.0 is also called the Internet 3.0, and it normally refers to the third generation of Internet technology, which allows for more sophisticated and advanced interaction between devices and users. Tim Berners-Lee, the WWW creator, was among the first to call Web 3.0 the Semantic Web, and these terms are still sometimes used interchangeably. Semantic Web refers to the system relying on machine-readable semantic data created with the help of RDF (Resource Description Framework) or XML (eXtensible Markup Language). The use of Web 3.0 to refer to Semantic Web allows highlighting the natural evolution of the Internet and its marketing value. 
Moreover, the most recent definitions of Web 3.0 mention its connection to the distributed ledger technology and blockchain, which is not surprising given its focus on authenticating and decentralizing information and the widespread adoption of these technologies. Although more efforts should be made to define Web 3.0, there are no doubts that this technology possesses immense potential in terms of efficiency, transparency, connectivity, and productivity. 
Evolution of Web: From Web 1.0 to Web 3.0
Web 3.0 did not emerge out of nowhere. The Internet evolved gradually over decades, transitioning from the passive to the interactive experience. The static, document-based Web has developed into an interactive and dynamic social space, which now allows linking documents, people, and data. So, what is Web 3.0 compared to Web 1.0 and Web 2.0?
Web 1.0
Web 1.0 was simple, static, and passive, especially compared to 21st-century Internet technology. Information, including text and images, was published in a static form, and no interaction with users and between users was possible. Until about 2000, users could only read information, employ search engines, and use simple e-commerce websites that allowed for little interaction with customers. Web 1.0 relied heavily on HTTP and HTLM protocols. The main characteristics of Web 1.0 can be summarized as follows:
Static pages

The use of simple Hypertext Mark-Up Language

Lack of dynamic representation 

Information created by experts

Standard languages
Web 2.0
Web 2.0 differed from Web 1.0 mostly in terms of creating, sharing, and interacting with the information. Web 2.0 transformed people from idle visitors to creators of the original content, which greatly affected business, marketing, and everyday life. Web 2.0 enabled unprecedented collaboration and interaction between users, companies, service providers, programmers, and organizations. As a result, businesses greatly benefited from its introduction, as it allowed enhancing the organizational processes while at the same time achieving better interaction with customers and improving the quality and diversity of services. The main features of Web 2.0 are as follows:
More interaction with less control 

User participation

Scalability

Flexible we design

Dynamic use and re-use of information

Information creation through greater user collaboration 

Business-focused 
Web 3.0
Web 2.0 vs. Web 3.0 comparisons usually miss the fact that Web 3.0 is not an entirely new invention but rather an extension and improvement of already existing Web 2.0 characteristics. Web 3.0 makes Internet content more diverse and accessible by allowing computers, not people, to generate new data. Introduction of new programming languages, the ability to draw information from a wider variety of sources, and the possibility of creating and sharing all types of data distinguish Web 3.0 from the older versions. Using advanced systems such as InterStellar Files System (IPFS), Web 3.0 creates a peer-to-peer file system that is faster and more efficient, secure, and transparent. Let's dwell in more detail on the features of Web 3.0 technologies. 
Characteristics of Web 3.0
Semantic Web
The Semantic Web allows machines to decode meaning and emotions more effectively, enhancing user experience and facilitating connectivity. In other words, it utilizes Artificial Intelligence (AI) to enhance data processing.
3D Graphics and Spatial Web
3D graphics is another thing that distinguishes Web 3.0 from Web 2.0. The three-dimensional design allows creating a more realistic and engaging cyberworld, expanding business opportunities. Some industries, such as architecture, online games, real-estate, e-commerce, tourism, and others, have already incorporated 3D graphics to promote products and services. Spatial Web, in turn, is believed to be the future of Web 3.0, which will blur the line between the real and digital worlds. Some of its technologies, such as Virtual Reality, are already used in organizations and businesses to help users visualize objects and processes. 
Artificial Intelligence
AI technology has made Web 3.0 intelligent and more efficient. Today, machines can process text, audio, video, and photo content in a more meaningful way by establishing connections between different pieces of information. AI can separate valuable information from useless data and fake news from facts. It can also conduct client demand forecasting and personalized customer service, which are crucial for businesses.
Blockchain and Cryptocurrency
Description of Web 3.0 would be incomplete without clarifying its link with blockchain and cryptocurrency technology, which are currently reshaping the financial market. Blockchain helps address the main weaknesses of Web 2.0 by making Web 3.0 more transparent and secure and enabling absolute ownership and control of the data. How can a company use web 3.0 technologies to gain a competitive advantage? Well, the possibilities are endless and involve the use of defi solutions, tokenization, cloud storage, smart contracts, and other technologies to build trust and achieve greater efficiency. To take advantage of blockchain and learn about Web 3.0 blockchain potential, you can use 4irelabs consulting services.
Ubiquitous Connectivity
Next, 3.0 applications are characterized by ubiquitous connectivity. Information within Web 3.0 is more connected due to semantic metadata use, allowing data to be accessed anywhere, anytime, and by anyone. Fast connection speed, 5G, the Internet of Things, and other technologies help access information faster from various devices, making life more convenient. Take, for example, voice-activated virtual assistants that allow interacting with the data in a more meaningful and efficient way. 
Still have questions or concerns?
Contact us to schedule a meeting with our CTO to discuss project milestones, budget, and technical requirements. Let's make your project more manageable and understandable together.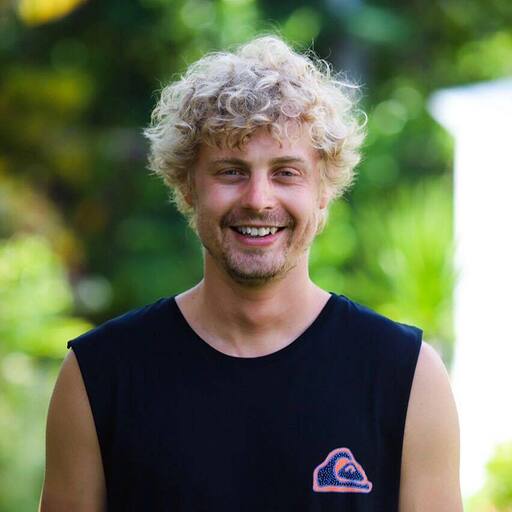 Examples of Web 3.0 Application
Web 3.0 is already widely applied in different spheres, such as messaging, social networks, exchange services, storage, banking, steaming, browsing, etc. Here are some examples of Web 3.0 applications to help you understand the scope of its adoption. 
e-Chat
This new-generation messenger based on blockchain offers high productivity and security. It uses peer-to-peer (P2P) technology, IPFS, and MTProto encryption algorithm to offer decentralized and secure services. Users can not only communicate safely using this messenger but also send cryptocurrency.
Storj
cloud-based service that used blockchain to store users' files securely. The main advantages of Storj compared to Dropbox, Google Drive, and other services are its immunity to outages and privacy breaches.
Sapien
Sapien is a decentralized social news platform that seeks to combat fake news through decentralization, democratization, interoperability, and tokenization. This Web 3.0 example shows that social media can provide more trustworthy, ad-free services by using advanced technology. Using Web 3.0 applications, Sapien demonstrates the possibility of eliminating censorship, protecting privacy, and guarding free speech. There are similar Web3 music platforms, which you can learn more about in our next article.
Brave
This browser integrating IPFS is characterized by decentralization, efficiency, security, and cheaper cost. Brave users can forget about censorship and connectivity issues and enjoy a more private, robust experience. Brave also boasts a faster speed, which is achieved by blocking ads on websites. This functionality allows users to send money to the websites they like.
Ethlance
This platform for remote work uses Ethereum blockchain technology. It allows users to hire and work using Ether as cryptocurrency. Unlike other services, Ethlance does not have service fees and does not restrict membership. 
Advantages of Web 3.0
Efficiency.

Artificial Intelligence makes web browsing and Internet use more efficient, making the search results more precise and user-oriented. Greater efficiency can be particularly valuable for businesses seeking to bring customers' experiences to a new level. It can also be achieved by using AI and neural networks for business decision-making. 

Security and Trust.

Decentralization and the distributed nature of Web 3.0 technologies such as blockchain make them less susceptible to hacking and privacy breaches. Web 3.0 offers an opportunity to eliminate monopolization, giving users complete control of the data and enhancing collaboration. As a result, businesses incorporating Web 3.0 can enjoy greater customer trust, higher revenues, and competitive advantage. 

Uninterrupted Use.

Since data in Web 3.0 are stored in nodes, there is no risk of service interruptions. In addition, multiple backups ensure that data can be effectively protected. 

Access.

Web 3.0 also breaks the barriers that have restricted people's access to Internet technologies and services. Due to blockchain, users' actions online are not restricted based on their location, income, gender, or other demographic characteristics. 

Data ownership.

Using encryption,

Web 3.0

allows users to take complete control and ownership of the data. It means that large companies such as Google, Facebook, Amazon, and others will no longer take advantage of private data for marketing and advertising purposes. 
Disadvantages and Implementation Challenges
Suitability for Advanced Devices Only
Less advanced devices cannot provide their users with access to Web 3.0. Therefore, for this technology to become truly universal, gadgets' characteristics should be expanded. Otherwise, Web 3.0 would be accessible for a limited number of people. 
Complicated Nature 
For now, only tech-savvy Internet users can fully comprehend and utilize Web 3.0 capabilities. Their complicated nature scares less advanced users off, slowing down the universal adoption of Web 3.0 technologies. 
Rendering Web 1.0 Obsolete
Websites based on the old Web 1.0 system have become obsolete, so it takes time and money to adjust them to the new demands. On the one hand, there is nothing wrong with encouraging businesses to invest in technological development to improve customer experiences. On the other hand, those having no resources to update to Web 3.0 may lose competitive advantage.  
Implementation Problems
Experts agree that progress should be made in implementing Web 3.0 and making it more meaningful, efficient, and accessible. You may ask, "are we in Web 3.0 now?" Unfortunately, there's still much work to do regarding technology advancement, privacy laws, data use, and widespread adoption. Although Web 3.0 technology is becoming more intelligent and efficient, it does not always satisfy users' needs. More work should address the vagueness and vastness problems and teach machines to select and provide relevant, reliable, accessible, and high-quality information. 
Conclusion
This article sought to describe Web 3.0 and the next generation of online business, explain how Web 3.0 blockchain can change users' experiences, and point to the remaining implementation challenges. Now, you can truly understand the immense potential of this technology in changing your online experience and, maybe, your business. Although Web 3.0 has not entirely replaced Web 2.0, it is definitely here to stay, and its universal adoption is definitely worth the wait. 
Learn more from us
Permissioned Blockchain: 5 Hyperledger Projects in Depth
What is the difference between Ethereum and Hyperledger? Check out 5 most popular Hyperledger frameworks and how to ...
18 Aug, 2018
Where to Hire DeFi Developers to Build Your dApp?
Decentralized Finance or DeFi is a complex blockchain-based financial products enabling secure, private, and direct ...
25 Jan, 2022