White-Label NFT Marketplace Development
Speed up your market entry and monetize your NFT project with a functional, feature-rich white-label NFT marketplace. Let your users create, trade, and manage NFT collections hassle-free.
TRUSTED BY LEADING BRANDS AND STARTUPS
Trusted by Leading Brands and Startups
Launching a white-label NFT platform has never been simpler! The 4IRE team offers an NFT creation and selling platform with a full set of features and options and a fully customizable design. Your white-label NFT marketplace will see the world in as little as three weeks, letting you earn revenue and attract loyal customers while your competitors develop their NFT solutions from scratch.
Our NFT  marketplace solution enables selling, buying, and creating NFTs – all you need to set up a lucrative, successful NFT business.
What You Get with a White-Label NFT Marketplace
Microservices architecture
Transform your project into an accessible, user-friendly collection of services. Power the independent deployment of numerous microservices to boost your business capabilities.
Audited smart contracts
Smart contract security and immunity to breaches are crucial to user trust. Make your project viable and safe with rigorous, built-in smart contract audits.
Ready-to-use payment gateway
No need to use third-party payment gateway solutions and endure the risks of bridges or APIs. Our product has a native payment gateway removing friction from the transactions.
KYC
User authentication is critical to legal compliance, ensuring your smooth operation in any jurisdiction. Enjoy a plug-and-play KYC solution to avoid legal hassle.
Customer support desk
Infallible, competent customer support is a competitive advantage for any company. Use our 24/7 support desk feature to give your users the best service possible.
Native token's varied use
Once you build an NFT marketplace and a native token for your project, this token becomes a universal asset for further use in centralized and decentralized game transactions.
Customizable UI
White-label NFT marketplace solutions often lack customization, but our solution is highly flexible and broadly customizable. Explore the rich set of features to give your project a unique design.
Cost-effectiveness and Quick time to market
With us, you can run an effective and functional white-label NFT marketplace solution at a reasonable cost in a short time.
Expert coder team
Our white-label NFT marketplace development has only experienced development experts with many years of experience in blockchain development.
Tried and tested NFT white-label solution
Our solutions are highly optimized for performance and scalability. In our products, we use advanced security measures that provide companies with a higher level of reliability.
No additional fee for using a SaaS solution or transaction fee
You will not have to pay extra for using SaaS solutions or transaction fees, because our company has taken care of that too.
Check NFT marketplace solutions comparison and see why web 3.0 products choose 4IRE
Launch the branded NFT collection sales with record turnaround with 4IRE white-label solution
Crypto startups launch NFT sales at the early stages of market launch to expand the project's outreach and visibility. Our white-label solution will allow jumpstarting the NFT sales within 1-2 months, boosting your market entry and making it pocket-friendlier. Whether a metaverse, a P2E game, or a new crypto domain, you will benefit from an early NFT presentation at a brand-new marketplace.

Our NFT Marketplace White-Label Features
NFT marketplace for NFT domains
Login with OAUTH2;
2FA Google Authenticator;
Profile management.
Login with google mail credentials
Connect wallet
extension of wallet metamask connection
Marketplace features
Marketplace filter
Sidebar menu
Buy/Sell NFT
User inventory/gallery page
Profile page
Wallet page
Subscribe
Admin dashboard features
Create NFT / Burn NFT
Create collection
Fee of the platform
Auction step between bids
Breeding page
Payment provider
KYC provider
Auction
Create auction lot
Edit Auction lot
Place a bid
Claim NFT
Let's talk about your project implementation!
White-Label NFT Marketplace Solution for Your Needs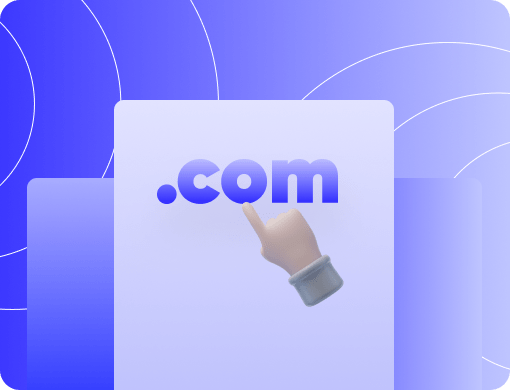 NFT marketplace for NFT domains
As the NFT market continues its active growth, the demand for NFT-specific domains remains high. You can open a marketplace specializing particularly in the NFT domains for crypto startups. Monetize the projects' need for domain tokenization and related hosting services.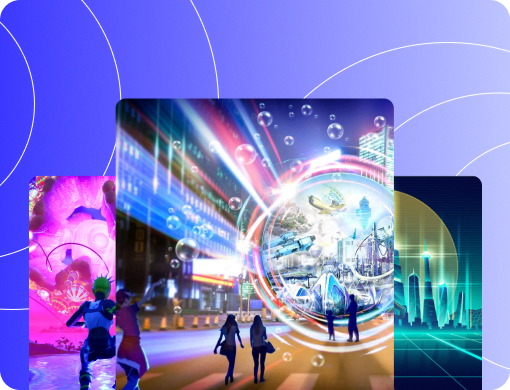 NFT marketplace for Metaverse
Any metaverse is a new, vibrant world where players need clothing, shelter, food, and other accessories of a normal virtual life. You can reap sizable profits from building an NFT marketplace where different metaverses' users can create and trade metaverse assets needed for comfortable living in virtual reality.
NFT marketplace for Games
The NFT P2E gaming business is booming, and gamers continually search for new platforms where they can buy, sell, or create in-game NFT assets. Launching a gaming-related NFT marketplace, you're sure to quickly win a committed follower base, monetizing avid gamers' hunt for new P2E opportunities.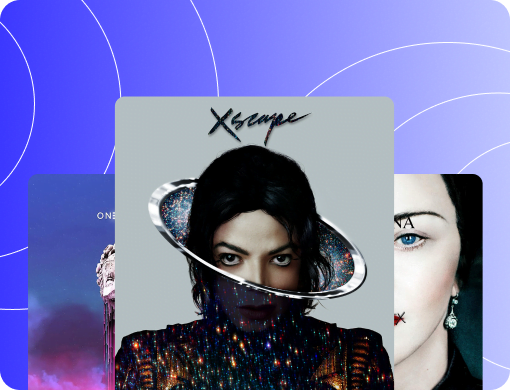 NFT marketplace for Music
Online music streaming and NFT music assets have become a brand-new channel for artists to claim ownership of their music and establish direct relationships with their followers. Develop an NFT marketplace where indie musicians can build their tribes and popularize their music without grand labels' interference.
NFT marketplace for Art
Create a marketplace where talented artists will create and sell their NFT collections, tokenized artworks, and NFT analogs of world-famous art objects. Give users an exquisite artistic space for virtual exhibition and art event organization, promoting art and esthetics in the crypto space.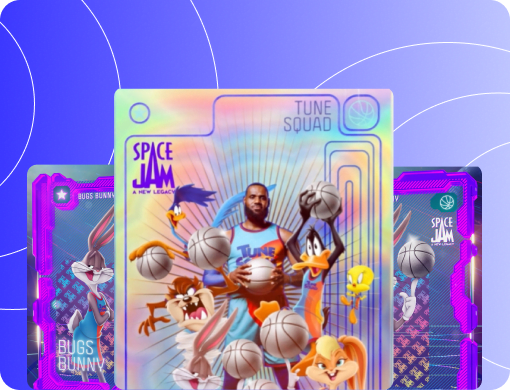 NFT marketplace for Sports
Build a unique sports fan ecosystem where dedicated followers and their idols can interact in a whole new way. Let your users create and exchange sports assets, cards, video content, sports athletes' tokenized autographs, and other sports-related assets with the help of blockchain technology.
Create NFT collection
The feature of NFT collection creation is relevant for artists and buyers alike. Artists can mint several NFTs and group them, trading their NFT artwork as separate items or full collections. Users interested in purchasing NFTs are also given a broad set of features for their asset grouping by artist, theme, blockchain, game, or metaverse for their use, etc.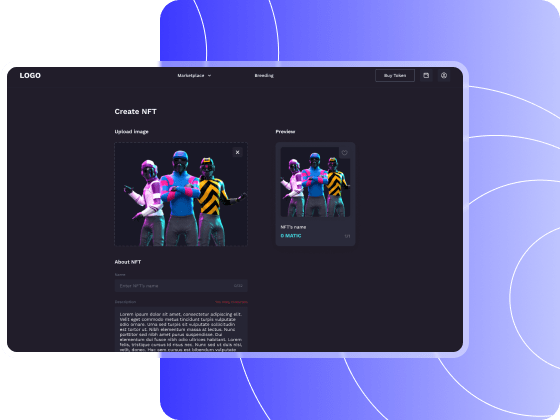 NFT Minting
Your NFT marketplace will allow custom NFT collection minting for artists registering in your system. It will function as a blockchain platform with ready-made tools for NFT creation and collection publishing in the artist's individual portfolio. You're free to choose the terms, such as gas fees, platform use fees, and commissions from successful trades.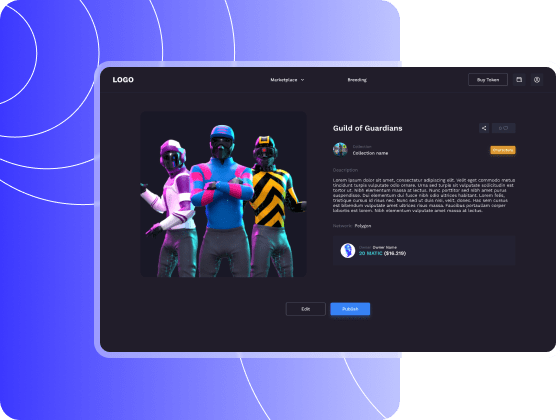 Auction
Our white-label solution also provides the auction feature enabling users to negotiate the price of an NFT item of interest. The auction system works as follows: an artist creates an NFT asset and sets it on sale without a fixed price, providing only the minimum bid. All interested buyers can leave their bids within the estimated auction time, and the highest bid wins. 
Create your own NFT Marketplace with 4IRE Blockchain Development Team!
Why Chose Us
4IRE is a Swedish-Ukrainian blockchain development company with versatile industry-specific expertise spanning DeFi, GreenFi, and NFT domains. Our team consists of proven experts able to apply state-of-the-art blockchain technology and solutions to bring your business idea to life.
12
Years in development & consulting
130+
Graduates finished our courses
Our NFT Game Marketplace Development Service
4IRE has a white-label NFT marketplace solution easily customizable for the gaming market that allows clients to minimize their expenditures and time-to-market of their NFT project.
This product is designed with extensive customization in mind, so we can quickly fit the features and functionality for meeting the gaming NFT marketplace requirements. You will quickly enter the NFT marketplace for gamers with a well-functioning, appealing offer to get a fair share of the booming, lucrative P2E market.
Launch a White-label NFT Marketplace in 4 Steps
Requirements gathering
The initial phase of work on any project is discovery. We collect the client's requirements and narrow the scope of project work to make it manageable. 
Research and planning
The next phase involves in-depth market research to test the idea's viability and assess its competitive potential. The project's specifications are fine-tuned and negotiated based on market insights. 
Development
Once the development plan is ready, we proceed to front-end and back-end design. The 4IRE team works collaboratively to fine-tune the UI and server side and ensure their smooth integration. 
Testing
No project can see the world without rigorous QA testing and smart contract audit. We test every aspect of the white-label NFT platform and ensure its safety before opening it to users. 
Testimonials
4ire is a blockchain development company with extensive experience in migrating projects to NEAR – a next-generation layer 1 protocol for independent powering of the emerging Open Web.
Jon Werthen
COO & Co-Founder, ARterra
They're ahead of anything in terms of optimizing our code, ensuring it's aligned with any new standard.
Asif Bashir
Director, Media Company
They were super efficient, friendly, and driven to ensure the project succeeds.
Check our case studies
ARterra
ARterra has become the 4IRE's success story of creating and fine-tuning an esports fanbase – a US-based marketplace specializing in sports-related NFTs. We polished the MVP created by another software provider, audited the smart contract logic, and prepared the project for an official launch in less than a month.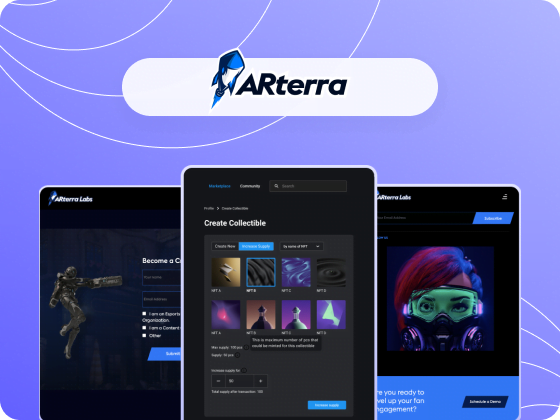 Signifty
4IRE contributed to the design and setup of a brand-new charitable NFT marketplace that presents celebrities' tokenized assets for sale to fans. The funds raised from NFT sales on this marketplace are allocated to various charity funds to highlight the pressing social issues and help address them.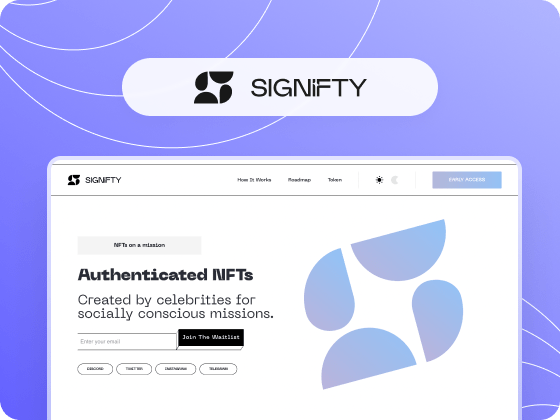 Blackchain
The 4IRE team created and launched a P2E game for a Greece-based client specializing in blockchain gaming. We designed V.1 of the Solana-based RPG game and equipped it with a set of features to ensure its marketability and smooth start in the P2E niche.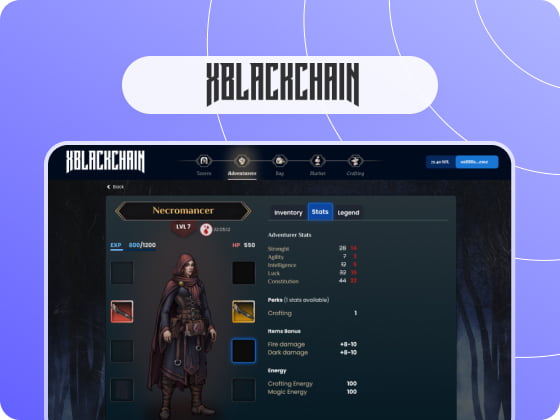 White-Label NFT Marketplace Development Guide in 2023
Since the first NFT was generated by Kevin McKoy in 2014, this token type has acquired immense popularity and many use cases. NFTs are stored as digital assets of monetary value, investments, and means of unique ownership protection. In 2021, users spent $41+ billion on NFTs, with the major portion of expenditure related to P2E gaming. Today, the volume of NFTs sold every week steadily exceeds $10-$20 million, with over 250,000 active artists and NFT traders on platforms like OpenSea. 
Thus, given the favorable momentum in the NFT market, you might be thinking about launching your own project in this niche. The good news is that such a platform shouldn't cost your business a fortune, as you can save on development costs and cut the development time by 2-3 times with a white-label NFT marketplace option. Here we walk you through the concept, explain how it works, and give you a step-by-step guide on launching your profitable NFT business with this solution.
What Is a White-Label NFT Marketplace? 
Let's start by defining a white-label NFT marketplace platform. It is a ready script that contains the majority of generic NFT marketplace features and provides an architecture for your low-effort customization. Thus, the white-label marketplace is a ready-made draft version of a functional platform that you can customize by adding or removing the pre-built features and experimenting with its design.
How Do White-Label NFT Marketplaces Work? 
This solution works the same way a regular NFT marketplace would; the only difference is in the development process, its speed, and its cost. 
NFT artists can register on the platform and mint their NFTs, putting them on sale for a fixed price or on the auction principle. 

NFT buyers register on the platform to scan the available catalog and buy NFT assets. 

NFT traders can also join the resource to pick the NFTs with good investment potential and then resell them for a fee.
Building an NFT Marketplace from Scratch vs. With a White-Label NFT Platform Solution 
When choosing between a custom-built and white-label NFT marketplace, you may reap the following benefits by choosing the latter: 
Cheaper development

. The white-label platform already has much of the work done and pre-configured for the NFT marketplace's functioning. Thus, you will save money on building the core features of such software. 

Quicker launch

. With the core architecture and some handy features in place, you can save time and launch the best white-label NFT marketplace quicker than your competitors, thus grabbing a great share of customers before others manage to do that.

Extensive customization. White-label software usually comes with a great variety of templates and design variants to let you experiment with the front-end and design an NFT marketplace your users will love.
Wide range of pre-built tools

. Many features are already built into the NFT platform, so you won't require extra resources for their creation and setup.

Scaling potential. White-label software possesses a scalable architecture that won't cause you trouble, whatever the speed of your business growth is.
Key Features of White-Label NFT Marketplace 
A white-label solution usually comes with a pre-built set of features sufficient for trouble-free marketplace operation and coverage of all actions users might want to conduct with their NFT assets. 
Login and sign-up functionality for new and existing users.

User profile.

Wallet linking.

NFT storage.

Diverse marketplace features for buying and selling NFTs, filtering the available items, subscribing to specific artists, and viewing the user's wallet.

Admin dashboard features (collection creation, NFT minting and burning, KYC features, payment provider information, auction settings).

Auction functionality (auction creation, editing, bid placement, NFT claiming after an auction sale).
The Benefits of a White-Label NFT Marketplace 
Investing in a white-label NFT marketplace is wise because it allows jumping into the fast-moving train of the NFT industry with minimal time to market and expenditures. You save a considerable portion of costs on the design and development of your platform's core features and, at the same time, can tweak the design the way you please so that it looks unique and reflects your brand identity.
Besides, white-label NFT marketplaces are scalable and manageable, with the standard set of instructions and controls you should explore. An agency providing a turnkey white-label product may train your staff to operate it, thus minimizing the learning curve and ensuring your project is up and running within a record timeframe. 
Finally, monetizing this project is pretty easy, as you already get a functional NFT marketplace that will yield you stable revenue in the form of user commissions, fees from the platform's use for NFT creation and burning, and built-in commercials and partnerships with crypto brands.
How to Launch an NFT Marketplace with a White-Label Solution? 
Here are the key considerations and steps for starting out with an NFT marketplace venture: 
Select the blockchain on which you want your NFT marketplace to operate.

Find an agency providing a white-label solution for this blockchain (or opt for a cross-platform solution). 

Design a unique front-end style for your platform to make it user-friendly and attractive. 

Set the commission fees. 

Choose the wallets that users can link to the NFT platform.

Launch the resource and build a community around it.
Why You Should Use White-Label NFT Marketplace Solution by 4IRE 
4IRE is a seasoned and competent provider of white-label NFT marketplace development services. We also have a proprietary white-label solution with the following advantages:
A solution following all industry standards.

A core development team with in-depth expertise in NFT marketplace development.

Tried and tested white-label NFT marketplace software following the best industry practices.

All NFT standards supported (ERC-1155, ERC-721).

Custom value addition during NFT minting (properties & metadata).

Multi-currency support (you can add various ERC-20 tokens for on-site payments).
Thus, working with us gives you a time-proven solution for a hassle-free NFT marketplace launch without unpleasant surprises or technical limitations.
Why You Need to Start Your Own White-Label NFT Marketplace 
Now that all technicalities of working with a white-label NFT marketplace solution are covered, let's recap why this business might be of interest to you. Just imagine how much potential this industry has if renounced luxury brands like Nike, Adidas, and Gucci are launching their NFT collections, with new giants entering the niche every day. Even Coca-Cola has its NFTs, one of which was sold in 2021 for $575,000+. Thus, it's obviously a sector worth considering, and 4IRE can become your trusted partner in this undertaking.
FAQ
What is white-label NFT marketplace development?
White-label NFT marketplace development refers to the process of creating a customizable NFT marketplace platform that can be branded and licensed by different companies without having to build their own platform from scratch
How much does it cost to develop a white-label NFT marketplace?
Understanding the price of your NFT marketplace is impossible without detailing its features and functions. At a minimum, your marketplace should have an appealing, user-friendly UI/UX, a system for authorization and user security, an engine for user profile creation and customization, a system of search and filters, product pages, reviews, shopping cart, payments, and notifications. Inventory management, incorporation of your NFT marketplace to the Ethereum platform, and admin panel are also calculated separately. So, you can understand the final cost of your NFT project after discussing the price for each of the named features with your software provider.
Do I need an NFT marketplace CMS?
Yes, CMSs are an integral part of the NFT marketplace's functionality as they help you manage customer profiles with ease. Some pre-made NFT marketplace development solutions already come with in-built CMS. You can also use open-source CMSs like WordPress, Drupal, or Magento – they are easily integrated and fit various NFT development engines.
How do I create a white-label NFT platform?
The process of a white-label NFT platform development starts with the project plan, definition of your NFT marketplace's features, and choice of the underlying technology. Then goes the stage of actual NFT software development and its testing. Finally, if everything works well, your NFT marketplace is integrated into the Ethereum platform.