Top 7 Types Of Investments For 2023
25 Mar 2022
updated
11 min
Table of content
Everybody wants to invest in their future and guarantee a decent passive income to enjoy life without spending every free minute at work. How can this dream come true amid the turbulence and rising stock market volatility, turning the stable investment yield expectations upside down? What is the best way to invest money in the new reality of 2022? 
It makes sense to leave a portion of your assets in conservative investments, like bonds, stocks, and real estate, which will hedge your funds with minimal risks and low returns. However, the world is dynamically changing, and innovative industries like blockchain, NFT, and DeFi, are quickly gaining ground, promising the best return on investment to every new entrant. 
This article dwells on the top 7 popular investment avenues that every forward-looking investor should consider today, with proper regard to a balanced mix of conservative types of investment and more profitable, innovative investment options. 
7 Best Investments in 2023
Investors are always on the lookout for promising ideas and innovative spheres to put their money into. Here we present the top 7 best ways to invest money and create a balanced, diversified portfolio with a decent ROI and risk.
Cryptocurrency
Overview 
The cryptocurrency market witnessed a sharp development in 2017, during the first major spike in Bitcoin's popularity and the rise of Ethereum. The COVID-19 pandemic and stock market crisis created another favorable moment for crypto, with the rise of market cap from $225 billion in March 2020 to $2.5 trillion in May 2021 (an x10 increase). Today, the cryptocurrency market is growing at a quick, steady pace. Its CAGR is projected to stay above 11% until 2028, making it a very attractive investment goal. 
Investor Type 
Cryptocurrency is the best investment path for those with an appetite for risk and high returns. Crypto startups often turn out to be faked, and numerous fraudulent ICO schemes have already cost investors their money. Yet, if you have a small sum that you're ready to risk, this industry is worth giving a try because of a realm of breathtaking ROI opportunities.  
Risks 
Investing in cryptocurrency is indeed extremely profitable. Yet, it's also extremely risky as you can lose all your money on one wrong choice. Even stablecoins are much more volatile than traditional stocks, moving up and down 10-20% every day. Besides, crypto exchanges are much more prone to cyberattacks, which makes you vulnerable to theft or identity breaches, with no uniform protective mechanism in place. 
Where to invest in crypto? 
You can invest in crypto in many ways, ranging from buying separate stablecoins to investing in crypto funds and companies working in the sphere of blockchain. Both crypto exchanges and individual brokers give users access to cryptocurrency purchases, e.g., you can buy some crypto if you have an IBKR or Webull account. Specialized crypto trading platforms are Binance, Coinbase, and Kraken, among others. 
Stocks
If you're unsure where to invest in 2022, stocks may be the right option. Many people regretted the missed opportunities arising after the March 2020 crash, with the GDP decline of 15% followed by a net gain of 20% by the end of 2020. Now, amid the turmoil of 2022, these opportunities are back. Investors worldwide have organized a massive stock selloff in the first months of 2022 associated with the post-COVID-19 inflation, approaching interest rate increases, an economic slowdown, and Russia's recent invasion of Ukraine. Thus, it's the time for value stock acquisition, a closer look at Asian and European companies, and careful selection of undervalued tech stocks to your portfolio.
Investor Type 
Stocks are a good option for investors with a low to moderate risk appetite. If you look for the best shares to buy today, you can choose long-standing market leaders with a good P/E ratio, reasonable dividends, and no evident risks in times of uncertainty and crisis. They will ensure a slow but steady increase in your balance. Startups and companies with a high-risk profile may constitute a small portion of your portfolio, giving you a chance to win a lottery if one of them gets extremely successful. 
Risks 
Investing in stocks also comes with risks, but these risks can be balanced and minimized. Choosing stable performers is a stake on small but sure ROI, while investing in unicorns or startups may come with an elevated risk.
Where to Invest in Stocks? 
There is no single best place to invest money in stocks; it depends on the country of your citizenship and your preferences. There are dozens of online brokers giving access to the New York stock exchange, NASDAQ, and many other exchanges of your interest. So, you need to check the list of terms, commissions every broker charges, and protection it gives to your money, choosing the most suitable option based on this mix of parameters. 
Real Estate
Those thinking about where to invest in real estate in 2022 are on the right path if they are ready for more modest returns than in 2021. The home price growth reached 17.3% last year, but the growth tempo for 2022 is set only at 7.6% – an x2.5 decline. However, property value is also expected to rise together with revenue from real estate rent, so buying new real estate assets is on the list of good investments right now. 
Investor Type 
What does investing mean in real estate? In simple words, you buy real estate property and rent it to others or wait until its price increases to sell it at a higher price. Therefore, it's not for everyone. To become an investor in this area, you should have much spare money, basic knowledge in the real estate sector, and much patience. Real estate deals are not a matter of several months; investors typically keep such assets for many years, planning every deal with much consideration and in-depth market analysis. 
Risks 
The most significant risks to consider are inflation and rising interest rates. The U.S. market has been enjoying a record-low interest rate environment since the early 2000s, which is about to end now. Once the interest rates increase, mortgage rates are about to rise as well, pushing prices up and hindering the real estate sales volume. 
Where to Invest? 
If you worry about where to invest in property in 2022, it's logical to keep away from the hospitality and lodging sectors at present. They're still struggling in the aftermath of COVID-19, causing a dramatic decline in travel, social meetings, and work in offices. Analysts also project that single-family and multi-family rentals will remain popular amid the rising home prices. Finally, it's time to reconsider the location of real estate investments, as more people prefer moving away from large cities to smaller, lifestyle-friendlier locations. Investment best return is expected from locations that offer space for real estate market growth, job market growth, and a warm climate.   
NFT Marketplace
Undoubtedly, an NFT marketplace is the best thing to invest in right now. The market cap of NFTs is around $22 billion at the beginning of 2022, increasing x20 from 2020 to 2021. Since the market is pretty new and appealing to billions of users worldwide, it's expected to develop even faster in the years to come. Besides, NFTs are widely used in Web3 and trending metaverses, which fuels the NFT market growth. 
Investor Type 
When thinking of NFT investing, best steps you can take include weighing your financial opportunities and choosing an investment option. If you have a large sum of spare money and think of joining the NFT market with a unique product, you can create an NFT marketplace. Those who have little money but still aspire to join the NFT world can invest in separate NFTs, purchasing them at the existing NFT marketplaces. 
Risks 
NFT investment comes with risks similar to those of cryptocurrency. There is no centralized regulator of NFT prices, which means that they can be pumped and dumped at the expense of retail investors. There are no objective tools to evaluate the price of specific NFTs. Besides, the NFT market is booming now, creating a bubble and setting unrealistic NFT assets prices. 
How to Invest Money in NFT?  
You can invest in the NFT market by launching your own NFT marketplace. Its development is a lengthy and expensive process, but with white-label NFT marketplace solutions, you can minimize the time to market and save up to 50% of the project's cost. As a retail investor, you can also buy NFTs and keep them on your account, waiting for the price to rise. 
Still have questions or concerns?
Contact us to schedule a meeting with our CTO to discuss project milestones, budget, and technical requirements. Let's make your project more manageable and understandable together.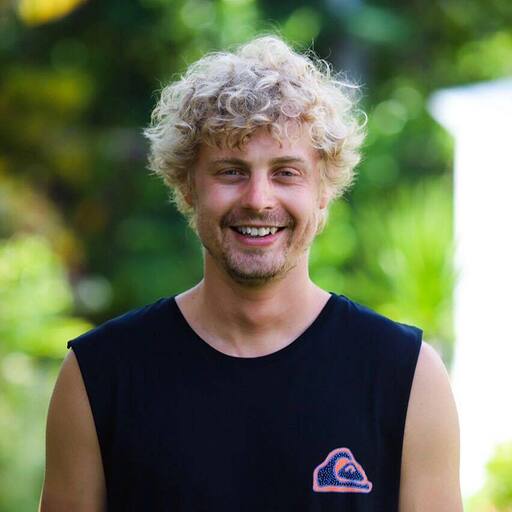 DeFi
If you're thinking about high-tech investment, best prospects arise in the DeFi market at present. This sector is experiencing an industry-wide downturn in early 2022 because of larger economic pressures, but the pace of DeFi adoption is unstoppable. The DeFi market cap skyrocketed by 800% in 2021 and can grow x100 within the next five years, promising immense monetization opportunities for forward-looking businesspeople. 
In February 2022, the number of unique addresses rose to 4.3 million, showing that millions of users join the sector and use DeFi services. Thus, you're now uniquely positioned to capture the emerging market trend, create a helpful dApp, and win a loyal audience in the DeFi sector. 
Investor Type 
Most DeFi investors are people with enough spare money, a tech-oriented or innovation-oriented mindset, and a deep belief in the future of decentralized finance. You should also be tolerant of risk, with DeFi volatility exceeding that of cryptocurrency. 
Risks 
DeFi risks are similar to those of cryptocurrency and NFTs. The industry lacks a central regulator, and your investment can multiply or vanish every other day because of volatile value changes. Besides, the decentralized finance market is vulnerable to hackers and frauds, posing security and privacy risks. 
Where to Invest? 
If you have little money, you can invest in DeFi by simply buying DeFi assets, such as crypto coins, NFTs, and digital items traded at DEXs. If you want to enter the market with a distinct DeFi product, opportunities are endless; you can set up a new decentralized exchange, create a unique token, or launch a DeFi wallet to give users additional opportunities for asset transfers within the DeFi universe.
FinTech
Where should you best invest your funds if you're attracted to innovative industries and want to join the sector of innovative finance? The best answer for you is FinTech. 
By the end of 2021, there were 26,000+ successful FinTech startups across the globe (compared to 12,000 startups in 2019), and the number increases further. The annual revenue of the FinTech sector constituted $90.5 billion in 2017, and the figure is expected to rise to $213 billion in 2024. So, it's high time to start thinking about creating a FinTech product to enter the market with a bang in 2022.   
Investor Type 
FinTech favors forward-looking investors with a strong tech background and a clear understanding of the innovative finance sector. You should also be ready to spend $30,000-$50,000 to create the app and launch it to the market. 
Risks 
Investing in FinTech may pose certain risks to inexperienced investors. If your idea is not unique or you contact a non-competent software developer, your product may fail in the market because of unsustainability or critical security flaws. So, it's vital to partner only with reliable, trusted providers to create and launch FinTech projects. 
Where to Invest Money in FinTech? 
FinTech is one of the best things to invest in amid the current technological boom. If you join the market with a safe, appealing, and valuable FinTech product, your revenue is sure to enjoy stable growth for years to come. It can be a digital banking app, a p2p money transfer service, or a blockchain-based investment and trading app. Users also adopt personal finance management products, insurance apps, and RegTech solutions today, and you can benefit from any of these options. 
High-Yield Savings Account
What investment will suit people with the lowest tolerance to risk? The answer is – a savings account of the type that suits your goals. Millions of people still prefer regular savings accounts to riskier and fuzzier investment opportunities, receiving around 0.1% APY. With a high-yield savings account, conservative investors may get 20-25 times more APY, reaching 2% at some organizations. It may not sound like much, but the difference gets really meaningful compared to a regular account. Thus, for instance, if you hold $5,000 on a usual bank account, your yield will hardly exceed $5 per year, while a high-yield account will generate $100 every year. 
Investor Type 
This option is suitable only for highly conservative investors, such as older adults wishing to preserve their savings with no risks. Overall, it can't be called an investment, as the ROI is too small, but using such an account is a good way to save money and beat inflation.  
Risks 
Using a high-yield savings account doesn't involve significant risks as you invest money in a reputable financial institution. The only precaution is to choose a provider carefully; it needs to be a bank or fund with many years on the market and a bulletproof reputation.  
Where to Invest? 
Thinking of where to invest cash in 2022 to bring down your risks to a minimum? Here are the most reputable high-yield savings account providers: GO2Bank (1% APY), Axos Bank (1% PY), Comenity Direct (0.75% APY), and Affirm (0.65% APY). The highest APY is available at Consumers Credit Union (2.09%), which is federally insured by the NCUA and enjoys a solid reputation among investors. 
Conclusion: What to Consider
Now that you have all potential industries where to invest in 2022, it's time to clarify the preliminary steps before making the actual investment. What homework should you do before giving your money away? What questions should you ask yourself to clarify whether you're ready to implement your investment plans? Here is a quick breakdown. 
Risk Tolerance
Understanding your risk tolerance is vital before you invest a single dollar in securities or assets of any kind. Naturally, all people think about profits when they start investing, but the harsh reality is far from an ideal expectation. You may end up losing a part of your funds instead of winning a fortune, and you need to be ready for that at the entry point. 
So, the degree of your risk tolerance is the hypothetical percentage of your deposit that you're ready to lose without breaking your bank or going insane. To understand your risk tolerance, you need to ask yourself questions about the time horizon (for how long you can leave money on balance without taking it out), your need for income, and your subjective perceptions about risk and market volatility. Answering these questions honestly will give you a reasonable risk score based on which you will compose a portfolio of low-risk and high-risk assets. 
Time Horizon
In a nutshell, the time horizon is the period for which you're planning to keep assets in your portfolio. For instance, you might want to save money for your child's education, so you will keep the portfolio for 10+ years intact. If you're planning a hassle-free retirement while you're in your 20s or early 30s, you might have 25+ years in store. In another case, you might want to save money on a car, which presupposes a 2-3-year investment horizon. 
Your time horizon relates to your risk tolerance. When deciding what to invest in, you should factor in the time you'll hold the assets and whether your portfolio will be able to weather all market storms. Long-term investors can adopt more aggressive strategies as their high-reward, high-risk investments have more time for recovery from short-term market crises. Short-term investors, in their turn, rely on stability coming with low-risk investments. 
How Much You Can Invest
The sum of your deposit and the regularity of your income also affect the choice of investment options. If you're thinking of where to invest 100k in 2022, you'll have plenty of alternatives, ranging from the stock market to real estate. But what should a person with an excess income of $50-100 a month do to start their investment journey? 
Luckily, the investment landscape is getting more accessible for retail investors today, and you won't need to search for good investments even with $100 on your account. Traditional stocks and cryptocurrency markets allow investments from $10, so you will find many investment companies and platforms to join. The most important issues, regardless of your deposit, are to: 
develop a wise investment strategy 

set clear investment goals 

analyze all risks of all projects you plan to

invest in

 

continue investment education 

look for innovative opportunities 
Your Knowledge
To top it off, you should never forget about education. You won't be able to invest money wisely and achieve sustainable results if you don't have a clear answer to the question, "what is investment?" The first things to learn include varieties of brokerage accounts, commissions, fees, and the compounding effect you may expect from dividend stocks.
 If you're into the crypto world, many things work pretty much the same way, with the only difference – risks, yields, and volatility are many times higher here. So, you should invest time and effort into education about blockchain, the fundamental features of different projects, their sustainability, security, and risks coming with venture investment. In this way, you're sure to capture the best investing opportunities and minimize the risks of money loss. 
FAQ
What industry will boom in 2022? 
Thinking about where to invest money in 2022, you need to analyze the current market trends carefully. If you're into the conventional stock market, it's time to turn attention to the stocks of oil, gold, automotive, and housing companies, as these industries are expected to revive in the post-COVID 2022 market recovery. Software, AI, and technology will continue topping the list of booming industries, along with cybersecurity. DeFi, FinTech, and cryptocurrency industries are also expected to continue expanding in leaps. 
How can I double my money? 
Investing money wisely will inevitably help you double your fortune, but the difference lies in how fast you want to attain this goal. Due to the compounding effect, even a modest 8% interest rate on your investments will turn your $1,000 into $2,100+ in 10 years. However, not all people are ready to wait for a decade. If you're one of them, it may be reasonable to assume a higher degree of investment risk and opt for higher-yield investments, like DeFi and crypto. 
How can I invest 10k in 2022?
If you think of where to invest 10k in 2022, you'll be happy to find out that the investment market has become much more decentralized, giving retail investors a broader range of entry and participation opportunities. Conservative options are opening an individual retirement account (IRA) with a beneficial interest rate or funding a HAS. Riskier variants with the best returns on investments include buying individual stocks, ETFs, and cryptocurrency. Each of these options comes with a great risk-benefit ratio for 2022. 
What is the safest high-yield investment? 
When we talk about low-risk investment options that still come with the best investment return, it's probably the bond investments. You may choose among government-issued, municipal, or corporate bonds, each of which comes with a varying degree of risk (associated with the bond issuer's reliability) and a differing ROI. Other alternatives include a high-yield savings account (banks give good interest rates for long-term contracts) and investment in treasuries or inflation-protected securities. 
Learn more from us
How to Choose the Best Open Banking API for Digital Bank?
Open banking is a framework under which banks open up their application programming interfaces (APIs). The article g ...
23 Feb, 2021
What Are Hybrid Contracts and Their Role in Building Web 3.0?
Hybrid smart contracts are expected to play a prominent role in the establishment of Web 3.0. Learn more about hybri ...
01 Oct, 2021