Use Cases of Blockchain Technology in Business
16 Jun 2023
updated
11 min
Table of content
Blockchain has recently emerged as a hi-tech concept that only engineers and computer geeks could comprehend. But things are changing quickly, and there's a growing trend of using blockchain in business. While the global blockchain technology market was valued at $10 billion in 2022, its CAGR in 2023-2030 is expected to reach the mind-blowing 87.7%. All businesses, from healthcare to entertainment, are exploring the benefits of blockchain, and it's time to consider this innovation seriously.
The prospects of blockchain for business are cloudless, and its adoption is on the rise, with 81 out of 100 top companies applying this technology in their operations in various ways.
So, you're probably asking yourself, 'How can this technology aid my business, and what value does it come with?' Here we present a hands-on guide from 4IRE, a blockchain development company, with use cases for blockchain in various business niches to show that you can also benefit from this tech innovation. 
Blockchain Use Cases in Banking and Finance
Money Transfers 
Blockchain has finally made seamless, immediate, and affordable cross-border payments possible. This technology suits the financial transaction industry because it can provide secure and immutable operations while keeping sensitive client data intact. Besides, on-chain transfers come with super low fees and can be completed in seconds from and to any part of the world.
Existing blockchain applications in money transfers are as follows: 
Chainalysis
This platform provides detailed analytical reports about cryptocurrency exchanges and blockchain transactions. Its vast coverage of blockchains enables compliance investigations and money laundering detection, so blockchain businesses and governmental agencies widely use it. 
Circle
This FinTech business works to accelerate business transitions to the blockchain. Its native currency is USD Coin (USDC), and it also supports seven cryptocurrencies to enable digital businesses to handle crypto payments.
Smart Contracts 
Smart contracts are the best that blockchain can offer to businesses. These are self-executing pieces of code that work in real-time and get activated once the on-chain data confirms that both parties have fulfilled their contractual agreements. This way, the parties may avoid using expensive third-party services or intermediary oversight to have their counterparty obey the contractual terms. 
Companies utilizing the smart contract technology include: 
BurstIQ
This healthcare provider harnessed the potential of smart contracts to execute sensitive medical data transfers between patients and medical professionals servicing them. The smart contracts developed for this project included specific sharing parameters and personalized patient health plans.
Propy
Propy is an innovative business in the real estate sector using smart contracts for immediate title issuance. It also employs smart contracts for real estate deals in cryptocurrencies and utilizes blockchain as a single registry for brokers, realtors, and clients. 
Trade Finance 
The international trade finance sector is overly complicated and slow, with many business players facing liquidity, origin tracking, and supply chain management challenges. Blockchain can solve these issues without a problem because it offers a new way of storing and verifying documentation, tracing unique product items, and streamlining safe cross-border finance deals. The best-known uses of blockchain technology in trade finance are: 
TradeLeaf
This blockchain-based startup enables cross-border trade finance deals in fiat and cryptocurrencies, enabling SMEs in all countries to access fair trade finance operations. It contains a marketplace connecting businesses and investors and a broad set of innovative tools for trade finance lending and deal completion. 
Komgo
Komgo is a trade finance blockchain consortium powered by Ethereum and Kaledio. The company includes SGS, Citi, MUFG, and other key financial players. The system safeguards the security and efficiency of trade finance operations and resolves emerging data exchange issues with the help of the blockchain's public ledger.
Money Laundering Prevention 
Advanced encryption blockchain networks use is vital for ensuring transparency and accountability without privacy breaches. Blockchain is fully compliant with the "Know Your Customer" procedures and helps businesses validate their users' identities. Companies that have already found applications of blockchain in their KYC/AML operations are: 
Elliptic
This company monitors Bitcoin transactions and other cryptocurrencies to identify potentially illicit operations and alert their clients or law enforcement agencies about the potential of KYC/AML breaches.
PeerNova
This FinTech startup has developed a state-of-the-art system using the immutable blockchain ledger to audit, scale, and other features for data storage and validation for a variety of financial institutions. 
P2P Transactions 
P2P payments are not new, but traditional payment services come with various limitations and high fees for international transfers. Besides, users often face high fees (e.g., those of Venmo or PayPal) and need to forgo personal and financial data security risks. With blockchain, many of these issues are addressed effectively, giving users quick, private, and low-fee transfer options for transactions in fiat and crypto. The most famous crypto use cases in the P2P transfer sector are: 
Abra
This US-based company was founded in 2014 to feature p2p transfers for clients via an app. The business allows digital cash and cryptocurrency transfers using the Bitcoin infrastructure. 
Align Commerce 
This PSP enables simple and instant payment transfers using the blockchain as a settlement rail. 
Regulatory Compliance 
Blockchain technology use cases for ensuring regulatory compliance are also pretty common in modern business. The reason is that blockchain allows simple document and identity verification and features rigorous compliance toolkits for companies, such as GDPR compliance, KYC/AML regulations, and financial transaction security rules. 
The most notable uses for blockchain in this sphere are:
BitFury
This blockchain technology company offers private infrastructure development services to businesses and features a proprietary compliance service, Crystal. 
Solidus Labs 
This US-based company, founded in 2017, is famous for its wide range of compliance solutions. Its proprietary triple-T integrity solutions include threat intelligence, trade surveillance, and transaction monitoring services in one comprehensive compliance ecosystem. 
Got a blockchain solution idea? Estimate for free
Contact us to schedule a meeting with our CTO to discuss project milestones, budget, and technical requirements. Let's make your project more manageable and understandable together.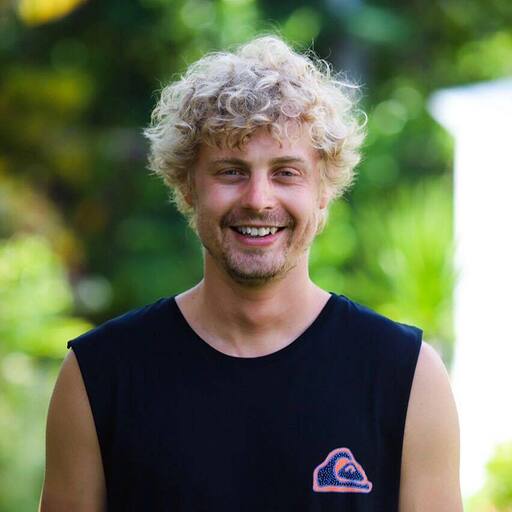 Blockchain Use Cases in Other Industries 
FinTech and banking are not the only spheres where blockchain comes in handy and improves business performance. Here is an overview of other industries featuring attractive blockchain technology applications. 
Healthcare 
Using blockchain in the healthcare sector is for sure one of the brightest blockchain business ideas of modernity. Both private and public healthcare industry players can benefit from the transparency, immutability, and decentralization of the public ledger on which blockchains keep their records. This technology brings novel document verification methods, fake and duplicate insurance claim avoidance, and secure storage of patients' electronic health records. Healthcare-related companies using blockchain are Akiri (a network-as-a-service system for patient health data protection during transportation), BurstIQ (a system for sale, licensing, and sharing of data under HIPAA regulations), and Guardtime (cybersecurity software). 
Supply Chain Management 
The principle of blockchain operation is an immutable, public ledger in which all transactions are recorded. This technology is perfect for supply chain management and inventory tracking; every item is assigned a unique stamp fed into the blockchain, and all its status changes are also recorded in the ledger. This way, any supply chain manager interested in identifying the place, status, or origin of any item can easily get its full record from the blockchain. 
Examples of blockchain applications in supply chain management are Supplain (a multi-chain supply chain protocol for cross-company inventory tracking standardization), OriginTrail (an innovative system for origin tracking), and SyncFab (order tracking and purchase order management software).
Real estate also benefits from blockchain integration in many ways. First, it offers an ability to sell or buy real estate in parts via tokenization – a procedure unthinkable in the recent past but easily realizable in modernity. Second, blockchain allows quick real estate object verification, fraud avoidance, and safe deal completion without costly intermediary services. 
Applications of blockchain technology in real estate businesses have been embraced by RealIT (a property investment platform for US investors), RealBlocks (a fractional interest purchase platform), and Meridio (a resource for selling digital shares of commercial property).
Energy Sector 
Since blockchain suits any type of transaction, it may also be easily applied to energy supply deals and the execution of metering, billing, and clearing procedures in the energy sector. This technology is also optimal for documentation and ownership verification, easy and transparent asset management, and origin tracking. Some businesses have even appropriated blockchain to emission allowances and renewable energy certificates.
Some examples of blockchain projects in this sphere are WePower (an Australian blockchain company that connects energy providers with buyers), Iberdrola (a pilot project for real-time verification of renewable energy's supply and consumption), and Enel (a company using blockchain for managing medium and low voltage grids). 
Entertainment 
Blockchain is immensely popular in the media and entertainment industry because of its exciting opportunities for gamification and tokenization. Numerous NFT marketplaces for selling digital art have been created using this technology, and P2E games are a huge sphere with promising cryptocurrency use cases. Gamers and art collectors get a unique opportunity to purchase digital copies of their objects of admiration, while artists receive a direct channel of contact with their fans to sell their music, art, or other content without high platform fees. 
Thus, successful blockchain use cases in the entertainment industry include SuperRare (a high-end NFT art marketplace), Digimarc (a music fingerprinting technology resource for music content ownership protection), and Decentraland (a metaverse with online gaming, virtual commerce, and individual design opportunities). 
Using Blockchain with Other Technologies 
The uses of blockchain don't end here; this technology has many other exciting applications you may explore for your business or non-business activities. 
AI & ML 
Artificial intelligence (AI) and machine learning (ML) are two other trending technologies in the modern digital space. When applied together with blockchain, these technologies can improve the trustworthiness of data sources and increase the speed of AI operations on data processing and verification. Besides, AI can become a helpful tool in smart contract development. 
Big Data 
Blockchains are innovative systems of high capacity, so you can store big data on the blockchain ledger, ensuring easy access to it from any point. Verifying and systematizing big datasets stored on blockchains is much easier.
IoT 
The Internet of Things (IoT) and blockchain walk hand in hand, complementing and amplifying the potential of each other. While IoT is a method of organizing smart sensors and control systems to collect and transfer data, blockchain can become a safe place for storing and processing that data. This way, IoT and blockchain link perfectly to create immutable, encrypted, and safe systems for supply chain management, asset tracking, and smart home/office setup. 
Cybersecurity 
The key strength of blockchain is its decentralized nature. Data is stored on a myriad of devices, so there is no single point of failure that would undermine its existence. Besides, blockchains use state-of-the-art encryption methods that reduce the likelihood of exploits and data breaches.  
Record Management 
Inventory management and accurate item tracking are possible with the help of blockchain, as all data about all items are held in an immutable, openly accessible ledger. The data is at the fingertips of any interested party and can't be forged, duplicated, or manipulated.
How 4IRE Uses Blockchain Technology 
4IRE has been at the forefront of blockchain application development since the dawn of this technology's adoption. We have a large team of competent engineers, architects, and developers with hands-on experience in blockchain development from scratch, smart contract engineering, DEX development, tokenization, cryptocurrency design, and audit of existing blockchain-powered projects. Thus, we can advance your company's potential to a new level with state-of-the-art solutions. Our managers can also provide competent consulting services on how to hire a blockchain developer quickly and in line with your project's requirements.
Time to Embrace Blockchain Is Now 
As you can see, the momentum is right for embracing blockchain technology and integrating it into your business operations, regardless of the niche and specialization in which you operate. The benefits of blockchain in the form of transparency, decentralization, user privacy, and trust are a strategic asset for any company. Thus, we recommend taking it seriously and talking to us today to find unique ways of growing your business with the help of blockchain solutions.
FAQ
What is the most common use of blockchain technology?
The most popular application for blockchain technology is in the financial sector. Web3, FinTech, decentralized financial apps and services, p2p transfers – this is what startups and well-established businesses actively explore today. The benefits of blockchain for these businesses are in the immutability, low fees, and transparency of blockchains, which simplifies transactions and makes them more affordable and safer to users.  
Can blockchain technology facilitate decentralized marketplaces?
Yes, the main potential of blockchain technology for businesses and clients is the ability to remove the central intermediary authority from transactions and deals without undermining the participants' safety. People pay a lot of money to intermediaries, such as banks or real estate brokers, in exchange for oversight and legal protection. However, with blockchain, party verification, and documentation checks can be fully automated with smart contract technology, allowing people to complete large-scale deals without intermediaries and save considerable funds on go-between commissions.
How does blockchain enhance data security?
Blockchain uses advanced encryption methods that allow public access to data and transparent record-keeping while at the same time keeping individual users' data confidential. Therefore, blockchain is now increasingly associated with data security, as it seems all records and data in distributed storage and anonymizes user accounts and wallets while preserving the right of any interested party to trace the transactions they conduct.
Can blockchain technology be customized for specific business needs?
Yes, blockchain is a generic technology with its core characteristics and functionality. However, it can be easily customized to the needs of specific businesses, from the food industry to financial transactions and carbon credit sales. There are numerous novel use cases of blockchain use for restaurant booking, waste management, gaming, and social media, with the list expected to expand in the coming years.
Learn more from us
Make Better Decisions with a Reliable Credit Scoring System
The traditional credit scoring approach is gradually losing its relevance. In our latest article, our expert examine ...
23 May, 2022
How Does DeFi Lending Work?
The traditional banking system is still pretty conservative where clients without a credit history can hardly get th ...
09 Aug, 2022