TOP 16 Billion-Dollar blockchain ideas to launch in 2023
15 May 2022
updated
11 min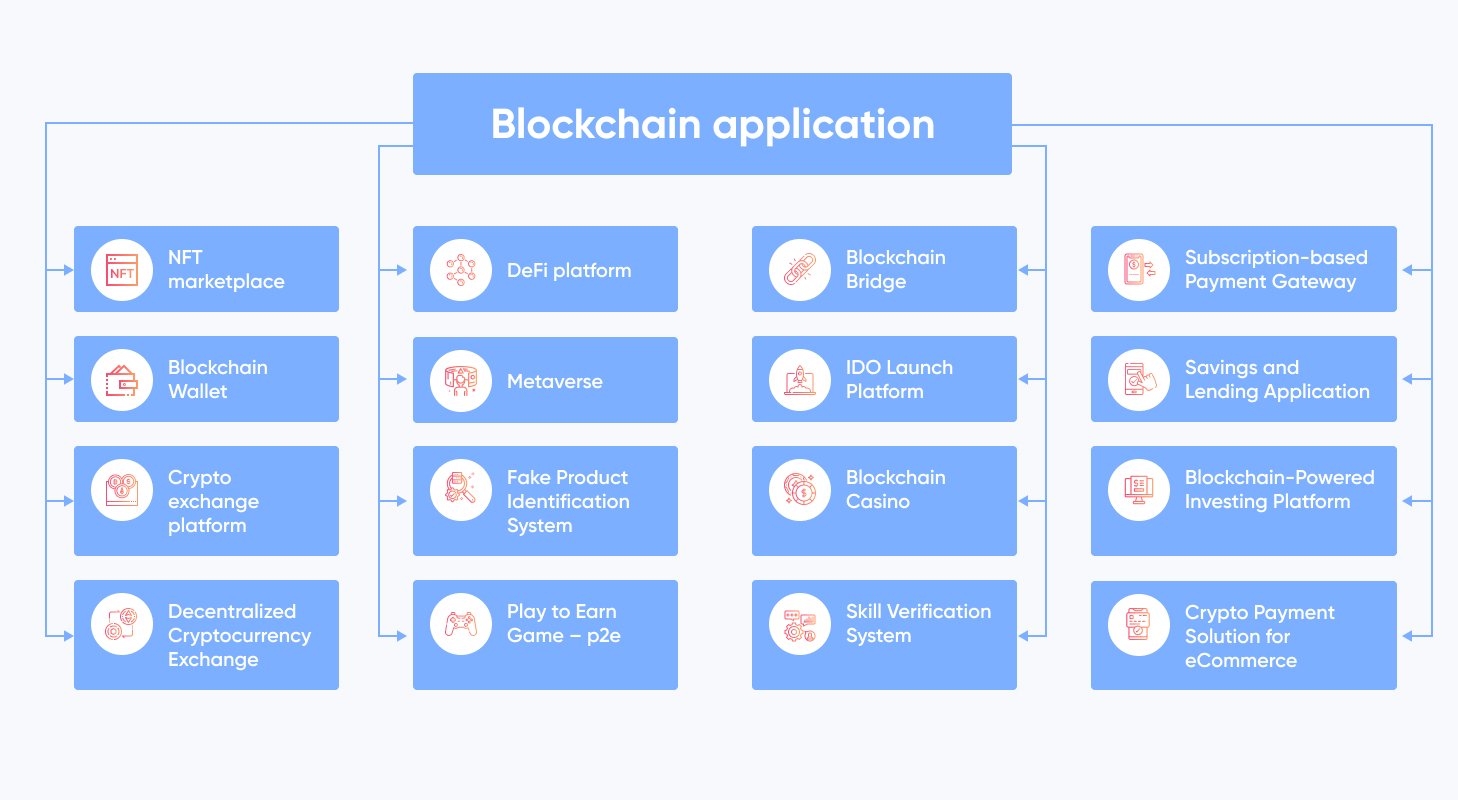 NFT has become Collins Dictionary's word of the year for 2021.
DeFi market on the rise: 47% growth in one year.
And that is not all.
Silicon Valley bets on crypto projects to disrupt finance. Many investors have changed their focus to DeFi projects.
High demand for the Metaverse. Facebook changed his name to Meta.
Are you still thinking about entering the blockchain industry?
This is the fastest-growing industry that changes the world and market trends.
4IRE has 10+ years of experience in software development and consulting in Blockchain, FinTech, Banking, and DeFi industries.
I've got a secret well of blockchain ideas to launch in 2022 that is so deep I never run out of things to write about. Today, I'm going to share it with you. This article offers the 16 best blockchain business ideas (based on our experience) to inspire you to launch skyrocket business consistently.
But before I talk about ideas, let's talk about why you should consider Blockchain.
Why Consider Blockchain-Based Business Ideas Now?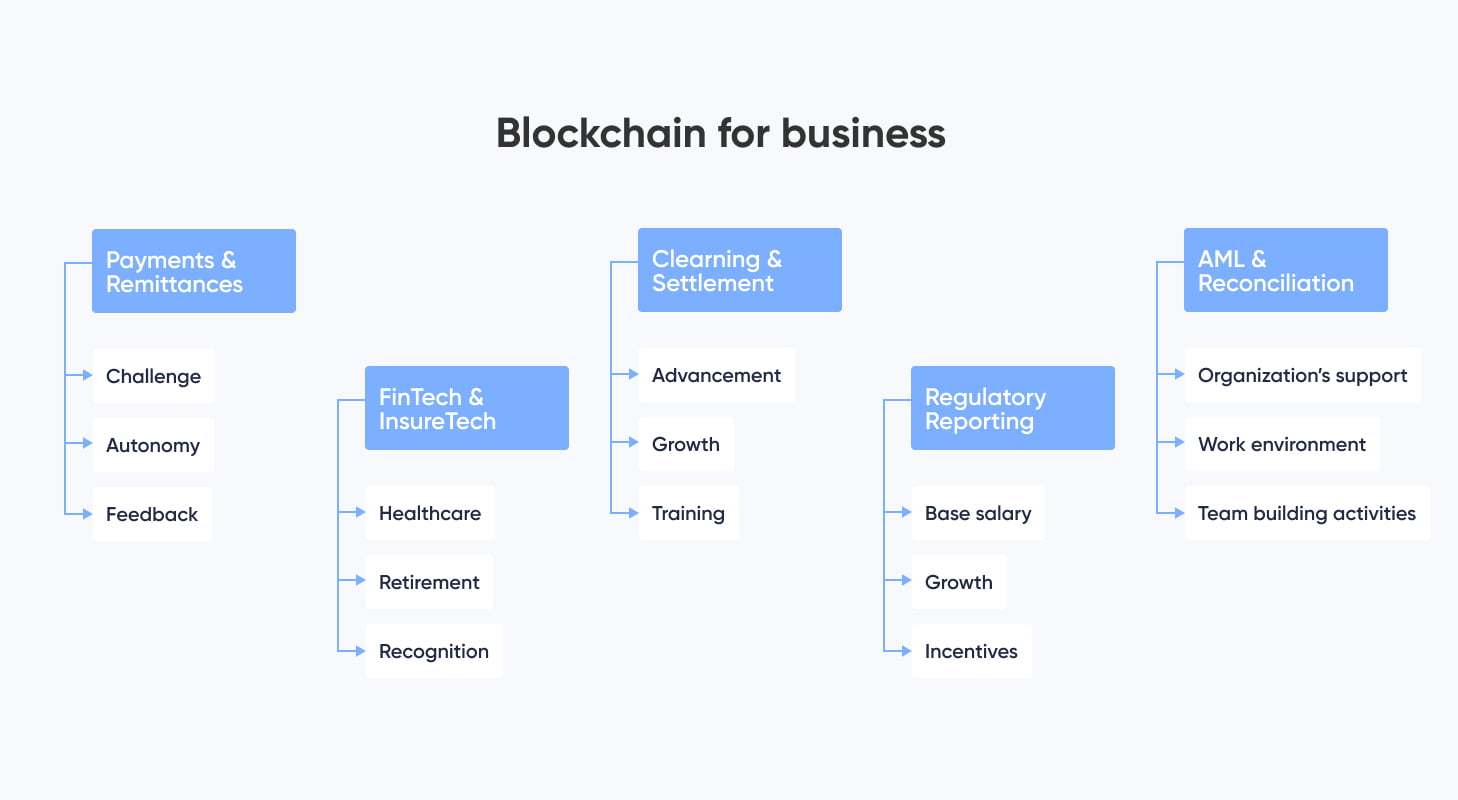 Speaking of blockchain, I want to note that this technology has disrupted many spheres of traditional business operations. 
It doesn't substitute the traditional businesses but offers new ways of transacting safely, privately, and optimally. Because of these benefits, crypto business ideas face so much acceptance among private users and grow in popularity among business owners. 
Let's consider the primary advantages of implementing new business ideas with blockchain:
Security
With the rise of hackers, cybercriminals, and fraudsters, people have become more cautious about transacting online. Nobody wants to get their money stolen or their banking data intercepted and abused. Blockchain takes these risks out of transactions because of the transparency and immutability built into this technology by default. 
Accessibility
Blockchain revolutionizes people's access to finance on a global scale. Previously unbanked or underbanked populations can get loans, complete financial transactions, and become lenders and borrowers in the democratized, decentralized blockchain market. Therefore, if you are a business owner, you reach out to large populations needing your services.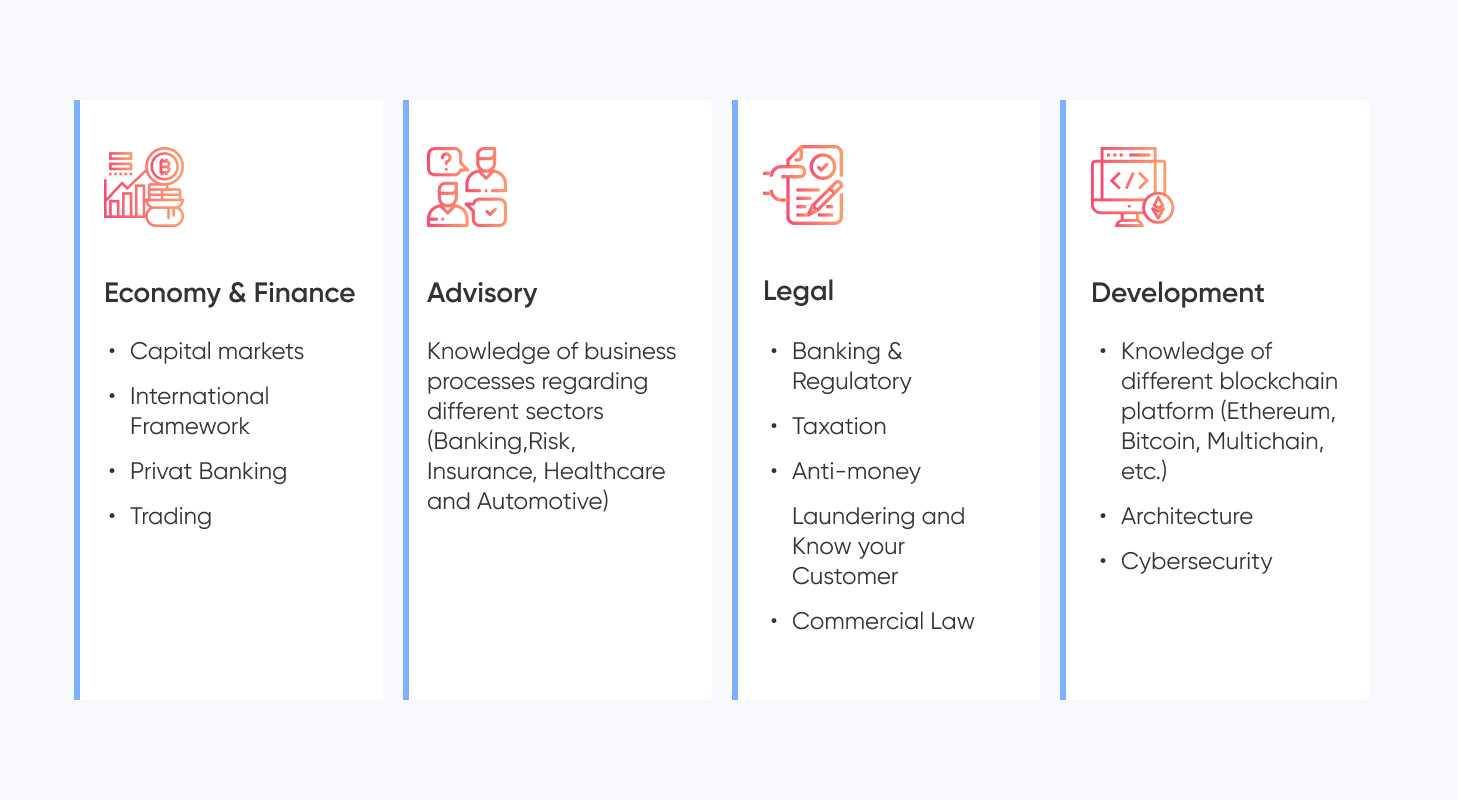 Flexibility
Some entrepreneurs don't utilize the best blockchain business ideas because they live in locations with stringent limitations on financial transactions or business operations. Blockchain removes this barrier by giving a location-independent business opportunity to users and business owners, thus erasing the entry barriers for forward-looking businesses.
Blockchain Types
So, now that you have decided to implement blockchain business ideas, it's time to pick the blockchain type you will start with. There are two generic blockchain types available to businesses today – private and public – both coming with peculiarities of use.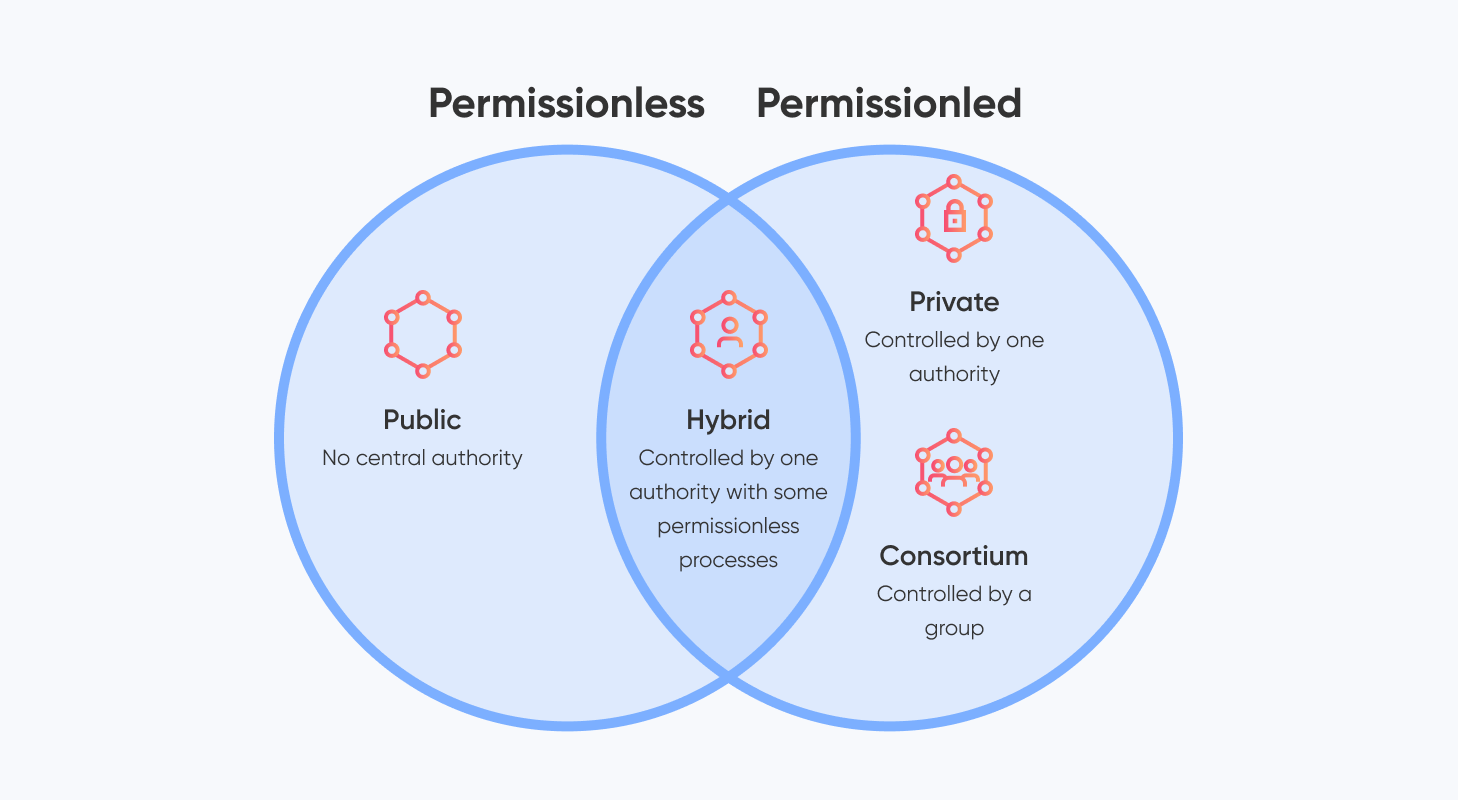 Public Blockchain
Public blockchains are well-known to millions of users. They include the world's first blockchain projects, like Bitcoin and Ethereum. The meaning behind the term 'public' is the universal accessibility of their public ledger to any person around the globe. Anybody can use the blockchain for transactions, build projects on the public blockchains' infrastructure, and utilize its resources without seeking authorization or permission. Because of these features, such blockchains have acquired the 'permissionless' status.
Still have questions or concerns?
Contact us to schedule a meeting with our CTO to discuss project milestones, budget, and technical requirements. Let's make your project more manageable and understandable together.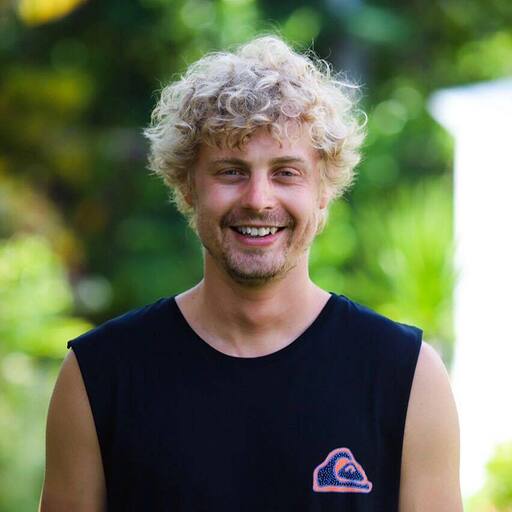 Top 16 Blockchain Business Ideas
As you can see, the number of sectors in which you can try new crypto business ideas is pretty large. Now let's explore a more concrete list of blockchain business ideas 2022 is ripe for.
#1.
 NFT marketplace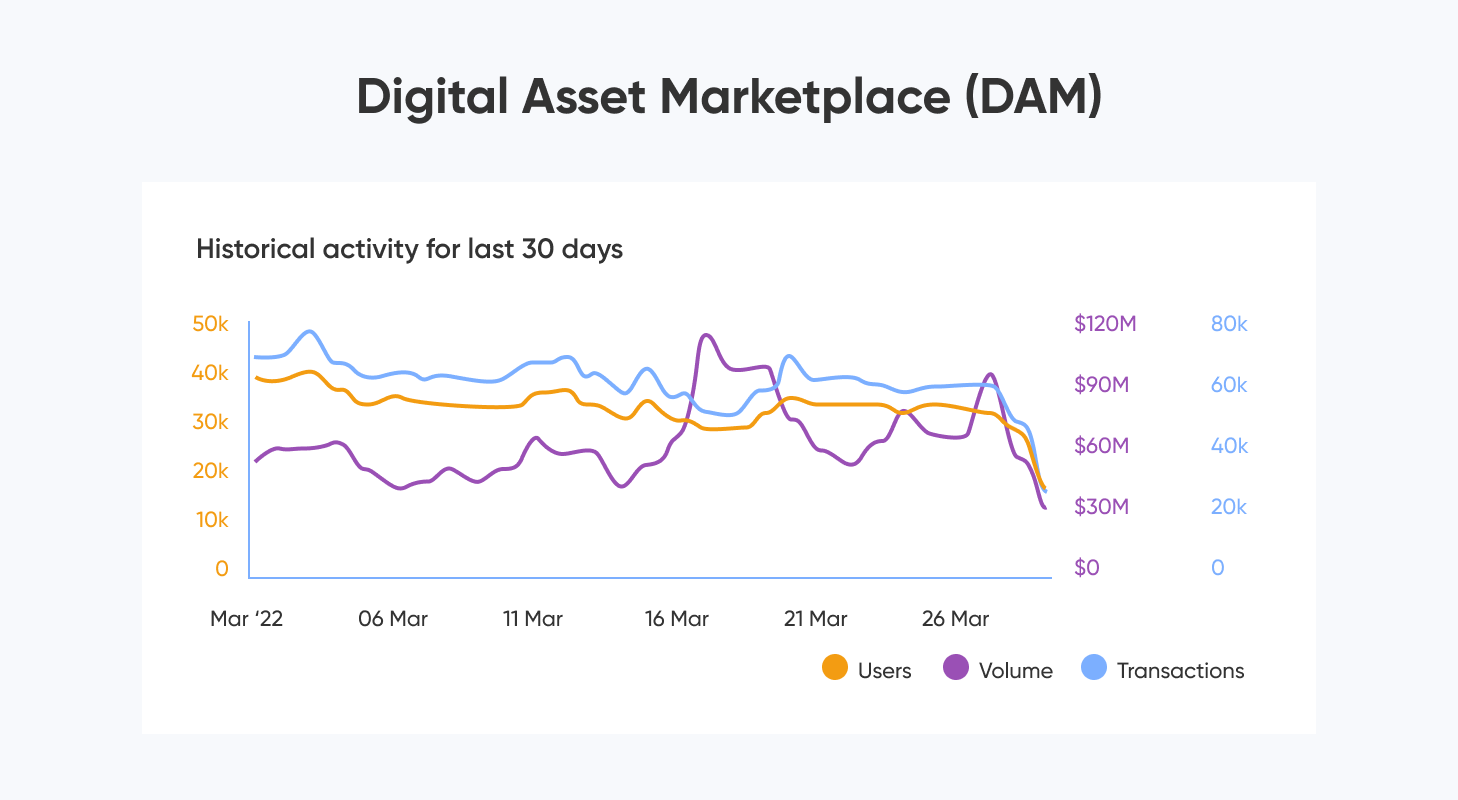 The crypto world is appealing for millions of users because of the inherent monetary value of cryptocurrencies, tokens, NFTs, and other digital tokens circulating it. Millions of crypto fans, traders, and investors want to gain revenue from this business, choosing centralized exchanges (CEXs), decentralized exchanges (DEXs), and NFT marketplaces to buy, sell, and exchange assets. 
Whatever type of DAM you plan to create, mind the cross-blockchain trend that guides 2022. People look for seamless experiences without frictions and huge commissions for cross-chain transfers. As an example, the two most popular NFT marketplaces – OpenSea and Rarible – support the use of only three blockchains. Thus, you can enter the world of NFT with a bang by offering a more universal cross-blockchain marketplace. 
So, if you're attracted by the DAM idea, it's time to act without wasting a single minute in this fast, competitive market. 4IRE offers a white-label NFT marketplace solution that incorporates multiple blockchains and can reduce your time-to-market to 3-4 weeks. 
#2. Blockchain Wallet
As cryptocurrency is a distinct type of asset, it cannot just land on a user's bank account. 
Neither can it be cashed out in a local ATM. Blockchain-based digital assets require a special storage place, so you can enter the market with a functional and safe digital wallet product.
The sector already features many online and offline wallets, like Metamask, TrustWallet, Coinbase Wallet, Exodus, Ledger Nano X, or Mycelium. Still, new wallets are launched every day, offering new perks and innovative features to win a loyal customer base. 
My favorite wallet is Metamask. MetaMask is a software cryptocurrency wallet used to interact with the Ethereum blockchain. But you can add additional blockchain networks.
I use metamask for development, for any transaction in Ethereum, Polygon, or BS chain networks. You don't need to generate a new address when you add a new chain.
#3. Crypto Payment Solution for eCommerce
The global eCommerce sector is growing in leaps today, and the 2021 market size of $4.9 trillion is expected to rise to $7.4 trillion by 2025. Ignoring such a lucrative industry is too short-sighted for crypto enthusiasts. So, you can make a fortune by giving millions of active shoppers an opportunity to pay for their goods with crypto assets. 
The conservative method many merchants have been using was a direct transfer to the seller's crypto wallet. But that may be too risky or cumbersome for many. Thus, it's time for automation and simplification of eCommerce crypto payments via third-party payment processors. There are not too many options available today; the most popular are BitPay, Coinbase Commerce, and CoinPayments.net. This means that the market niche is not overcrowded yet, and you can enter it with a bang by providing a user-friendly crypto payment solution. 
#4. Skill Verification System
Interesting crypto business name ideas emerge in the sphere of skill verification and simplify the process of candidate checks and recruitment in the job/employee search industry. Services like Infosys or Skillchain feature a blockchain-based repository of verified user credentials, allowing employers to consult the database and check their job candidates' qualifications. 
#5. Fake Product Identification System
The best about blockchain is its immutability, meaning that all new data added to the system cannot be manipulated, forged, or removed. Besides, all new blocks follow the preceding ones in a strict chronological order, thus removing the possibility of tweaking the sequence. This technology found an application in the fake product identification industry. Each item received a unique entry in the blockchain, and its location was tracked across the entire supply chain. Once a customer wishes to purchase the product, they can use the QR code to track that item to the place of its origination, thus checking its authenticity. 
#6. IDO Launch Platform
As blockchain is a democratic, decentralized space where everyone has a voice, crypto launchpads have become extremely popular among users. One of the economically bulletproof business ideas in the 2022 blockchain market is an IDO launch platform – the one startupers can use to connect with users and attract crowdfunding for their projects. 
IDO stands for the Initial DEX Offering, which is a platform where every new crypto project can gain publicity and be financed by retail investors. With the help of IDOs, people with limited budgets get access to early-stage project financing that was previously reserved only for large investment funds and venture capitalists. The success of IDOs has been enormous in the past few years because of the ROI they give to users; for instance, the average ROI of DAOMaker users is over 400% a year, while Seedify has provided its investors with 390%+ ROI. GameFi's ROI also approximates 300%, and the users of Polkastarter boast of 230%+ ROI. Thus, as you can see, IDO participation is booming now, and your IDO project is sure to receive much attention. 
#7. Blockchain Bridge
Though the blockchain world is gradually moving to cross-chain interoperability, it's still far from reality. Today's blockchains are technically incompatible and don't support direct data exchange to enact smart contracts in each other. So, for a smart contract to be executed based on the off-chain data, it needs to retrieve that data from the external environment and it "translated" in its code via a bridge. 
Blockchain bridges are a step toward a multichain crypto-universe, so people's demand for them with grow steadily. You can pick this idea and develop a frictionless cross-chain bridge to jumpstart a profitable blockchain business. However, you need to take security seriously; a $323 million theft due to Wormhole vulnerability in February 2022 taught users a bitter lesson.   
#8. Blockchain-Powered Investing Platform
The crypto trading and investment market were only $800 million in 2020, but its size is projected to rise to $5.2 trillion by 2028 – only in eight years. As you can see, the pace of this market's growth is breathtaking, exceeding 29% a year. Millions of retail investors join the market every year in an effort to claim a fair share of the booming industry. You can reap the benefit from its fast growth as well by setting up a smart, innovative investment or trading platform for crypto assets. The range of opportunities in this area is tremendous; apply AI and ML algorithms for Algo trading, teach investors and traders, and provide brokerage services. Any idea will do unless you're a complete trading rookie.
#9. Savings and Lending Application
In traditional finance, one can find it hard to get a loan because of the absence of previous records and a lack of an officially verified, stable source of income. However, blockchain uses more advanced and intelligent algorithms for projecting a person's paying capacity. Thus, previously unbanked populations get easier access to crypto loans. 
The demand for crypto lending grows, with over $49 billion of TVL in the world's top lending platforms today (January 2022). At the beginning of 2022, there were over four million unique addresses using DeFi apps, which means a 40X growth since 2020. So, you can also set up a borrowing/lending platform to render these highly demanded services to clients. Get inspiration from the philosophy and looks of Zopa, Prosper, or Lending Club to develop your unique market offering; it will be a risk-free investment with a guaranteed revenue stream in 2022.  
#10. Decentralized Cryptocurrency Exchange
DEXs are gaining increasing popularity in the crypto space because users are concerned about the superficial nature of decentralization and privacy provided by centralized exchange hubs. The number of DEXs is growing day by day, and the TVL exceeds $30 billion in early 2022. 
Still, each of them comes with a unique set of features and appealing functions. Thus, new businesses can quickly enter this market niche by creating a perfect mix of features needed by crypto users. 
#11. Play to Earn Game – p2e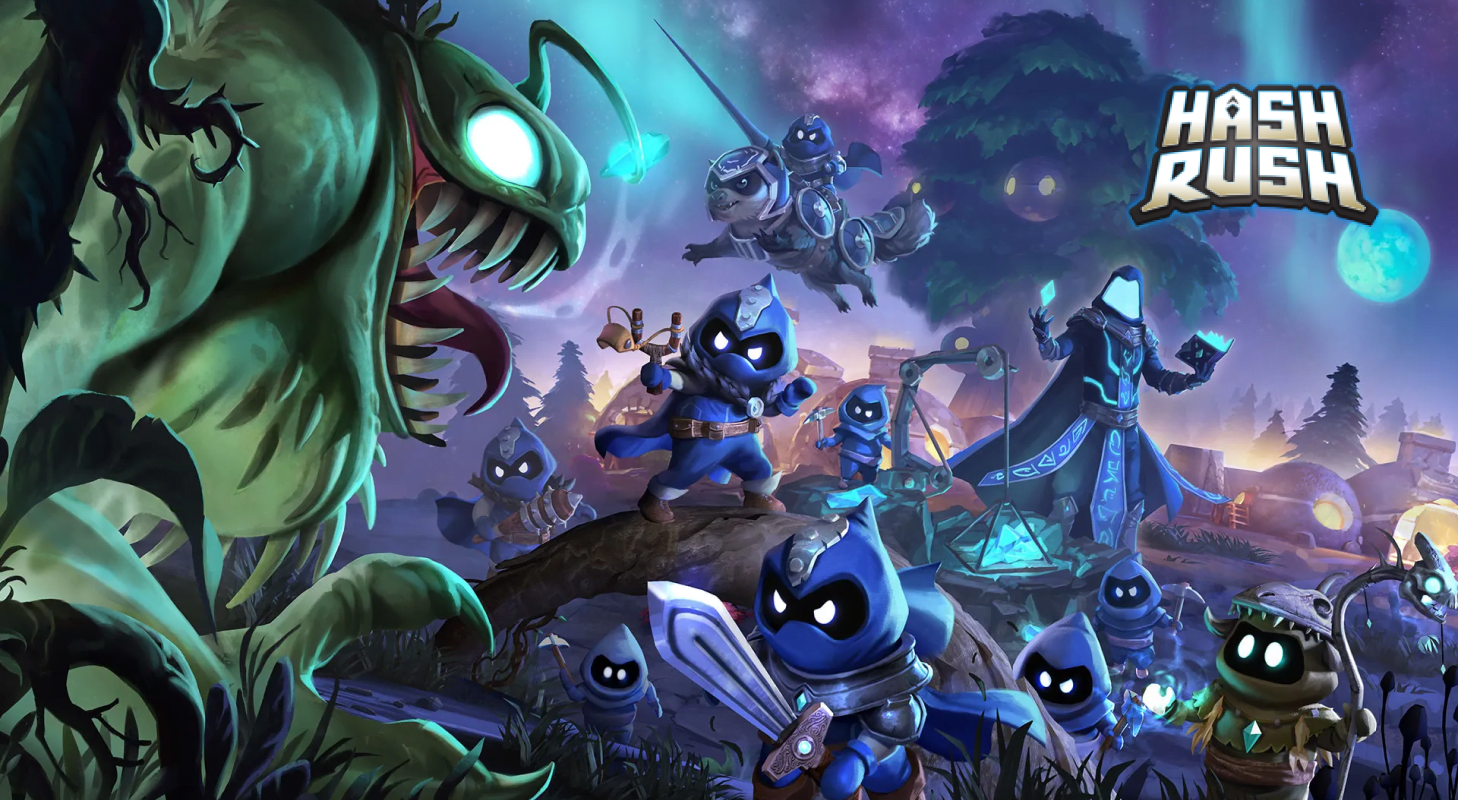 Just fancy: Axie Infinity earned $400 million last summer, with its daily trading volume exceeding $32.8 million a day, higher than that of Ethereum Foundation. The number of crypto wallets registered in P2E games in the summer of 2021 experienced a 600% growth, meaning that the market will develop at an immense pace further. The market is booming, so you can also join it with a fascinating game, appealing in-game tokens, and a realm of P2E activities for avid gamers. Otherwise, you can tokenize the assets of an already existing game to speed up your market entry and reduce the entry costs.  
#12.  Blockchain Casino
Cryptocurrencies continue dominating the gambling industry – the one projected to rise to $158+ billion in 2028, 2.5 times higher than the market size in 2020. It's easily explained by the need for privacy and anonymity in this sensitive entertainment sector. Gambling restrictions can also be lifted with universal access to crypto-assets and anonymous wallets. Thus, crypto gambling is here to stay, and you can claim a share of this generous pie with a neat-looking, secure casino featuring many exciting games with stakes in cryptocurrency.  
#13.  Subscription-based Payment Gateway
The world's leader in subscription-based payment services – Stripe – has exceeded $95 billion in market cap by the end of 2021. This figure shows that SaaS businesses look for flexible and affordable payment solutions like Stripe, and the crypto world is not an exception.
So, one of the top ideas for a blockchain venture in 2022 is a subscription-based crypto payment service allowing seamless API integration and safe, seamless crypto payment processing.
#14. DeFi platform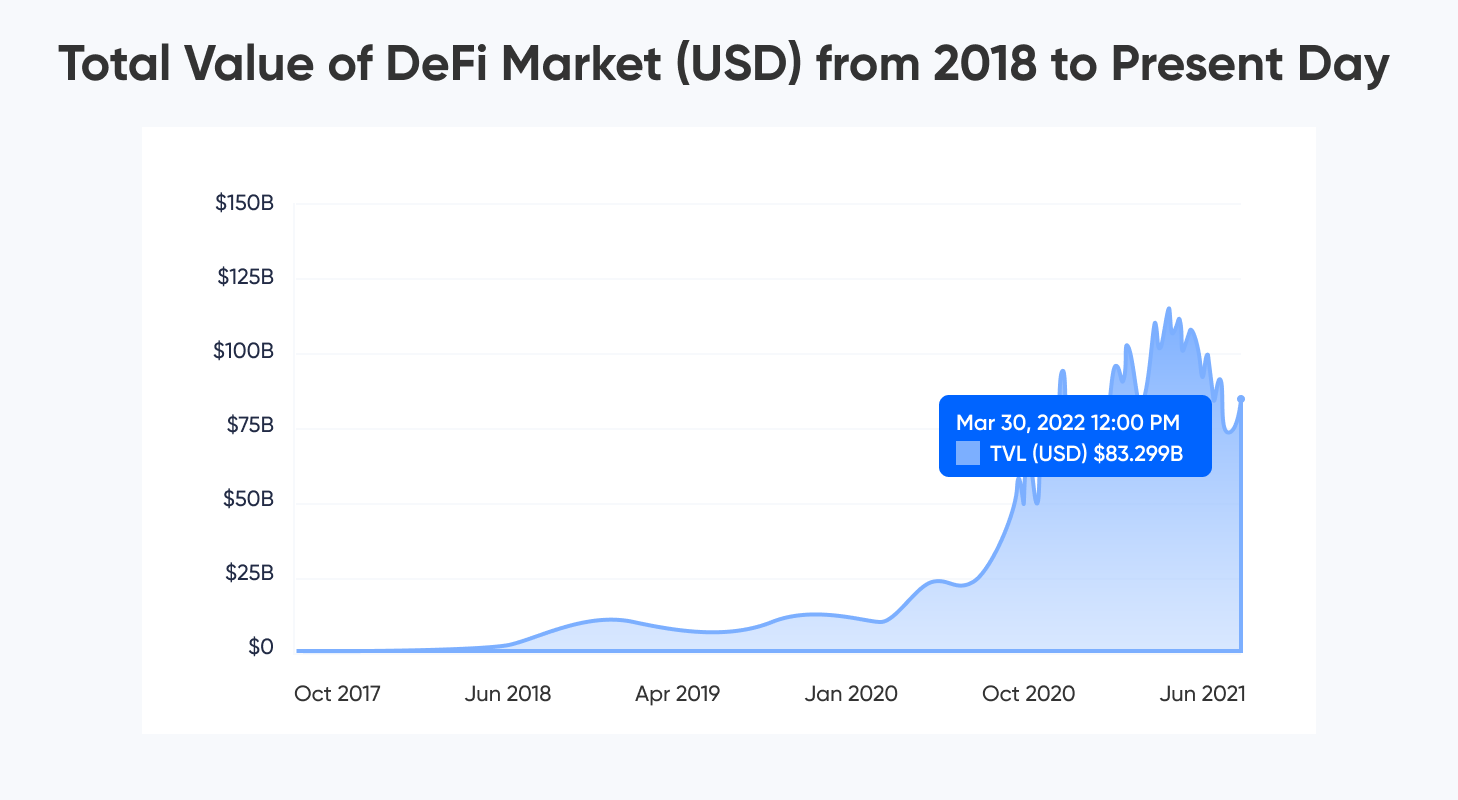 The DeFi market is rich in startups ideas. You can figure out a lending/borrowing, yield farming, or staking platform and launch one without extra hassle with fast and reliable blockchain development solutions from pros. What represented a humble niche with a $10 bn market cap in 2019 was a vibrant DeFi universe topping $100 billion in 2021. In 10 years DeFi market value increased more than 8 times, from 10 billion dollars to 83 billion. Thus, investing in the market in which top U.S. investment funds and VCs hold their focus is a good idea for 2022. 
#15.  Metaverse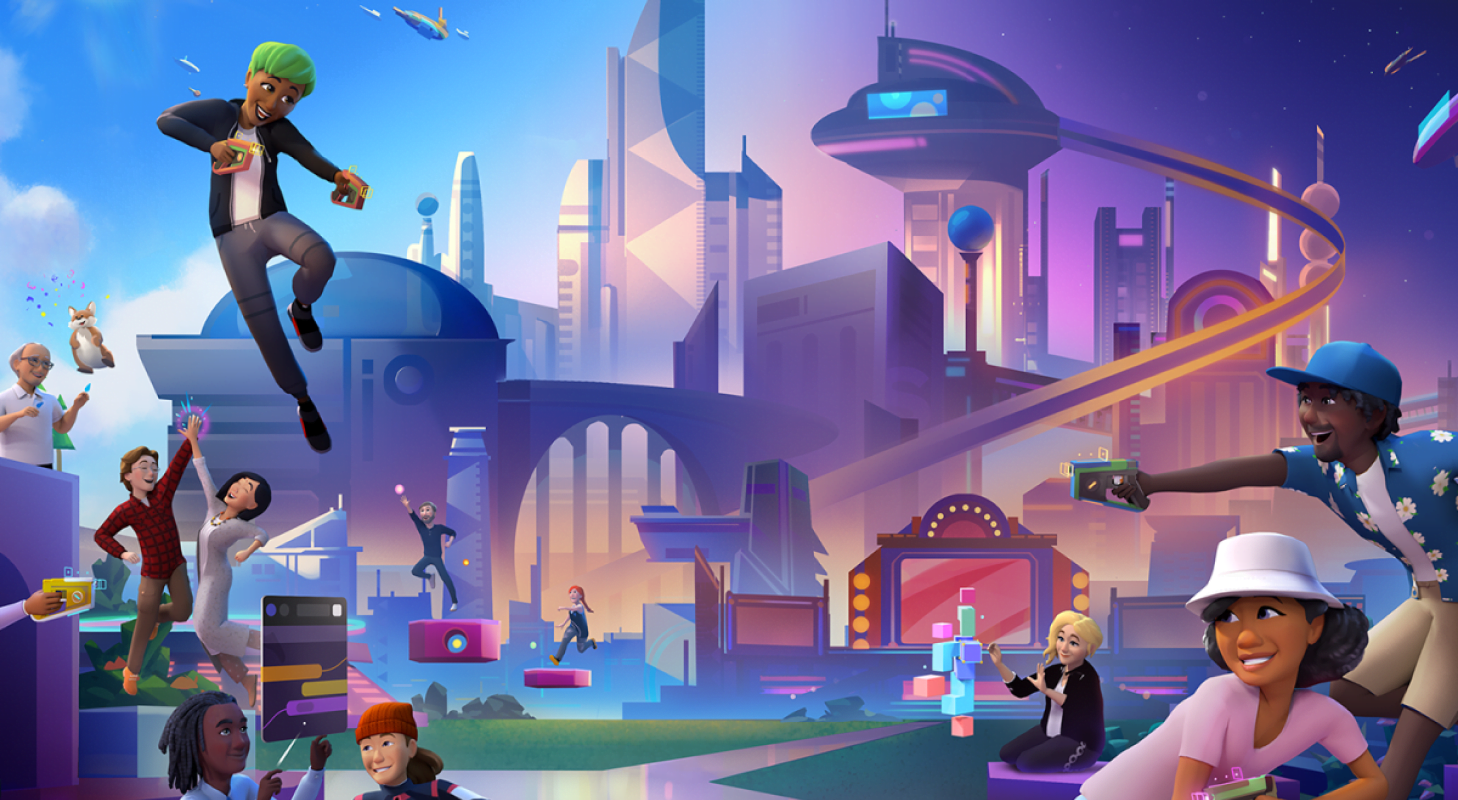 Last but not least, metaverses remain the booming trend of 2022. We don't mean that you should invest time and money into creating one; it's a grand, multi-billion-dollar project that not every tech giant can handle, let alone blockchain SMEs. But you can join the metaverse market by providing related items and services. 
The most trending business ideas include virtual events, learning and shopping services for metaverse users, social media coverage, ambassadorship, NFT sales, gaming, and advertising. You can even lease your virtual real estate or create a virtual travel agency – everything becomes possible in these new virtual economies (expected to boom, by the way). A hyping use case is the provision of meta rooms, like Meta's Horizon Workrooms, which can serve as helpful virtual spaces for team coworking.
#16.
Crypto exchange platform
Millions of people, from retail investors to large funds, are interested in trading cryptocurrencies today. This can be best done at one of the existing crypto exchanges – centralized or decentralized – that allow users to set up accounts, deposit money, and start earning on the volatile cryptocurrency rates. By the end of 2021, the daily trading volume on such exchanges exceeded $112 billion, and the figure is expected to rise in leaps. 
The most popular crypto exchange platforms are Coinbase, Binance, Bybit, Huobi, Gemini, Qmall and Kraken, among others. Still, new projects emerge every day to give users better trading conditions, lower fees, and greater liquidity. You can also enter this market with a bang by setting up a robust platform for crypto exchange. The key to success is easy entry, frictionless KYC, sufficient liquidity, and variety of supported coins.  
Conclusion
As you can see, the use of blockchain is booming now, with numerous crypto business names ideas popping up in the online space every day. One thing is for sure – blockchain is here to stay for years, with new spheres of its application giving businesses and users unprecedented opportunities. You can also win a fair share in this emerging market if you explore the rich blockchain potential and develop an innovative project giving its target users some unique added value.
FAQ
How can I earn from blockchain?
Earning options are numerous in blockchain; users monetize their trading talent or multiply their earnings by investing in promising projects. Business owners can also get revenues from issuing their branded tokens and internal cryptocurrency of the project, earning as the project develops and the price of their coins grows. You can also earn on transfer fees, staking, mining, and DeFi yield farming. 
Which blockchain platform is the best?
The platform's choice depends on your budget, expectations, and business sphere. Ethereum still tops the list as the world's most popular blockchain platform for dApp creation, despite scalability issues and high fees. Polygon, Solana, Polkadot, Avalanche, and Binance Smart Chain are other popular choices. 
How do businesses use blockchain?
Thousands of companies across the globe use blockchain technology today to create added value and increase trust in their services. Blockchain ideas for business can remove duplication of effort, optimize the use of resources, enhance the security of online operations, and give clients the desired privacy and protection within any business system. 
How much does it cost to build a blockchain?
The cost of your blockchain project will depend on different factors. If you want to create a brand-new blockchain ecosystem, it may take years and millions of dollars to launch. If you want to create and launch a project based on the existing blockchain, the cost will range from $5,000 for a simple MVP to several hundreds of thousands for its full-scale implementation. 
Learn more from us
4IRE Contributed as Developers to Aurora
The 4IRE engineering team is honored to became a part of the Aurora development contributing to Aurora operation thr ...
04 Jun, 2021
How AI Solutions Reshape the Financial Sector
Artificial intelligence helps Fintech companies automate and improve business processes. Learn about AI capability a ...
10 Aug, 2020