An Overview of the Comprehensive Aptos Ecosystem
23 Feb 2023
updated
11 min
Table of content
Blockchain has been transforming how people transact digitally for the past few years. Ethereum, Solana, Polkadot, Avalanche – these and many more names in the blockchain world are well-known to everyone connected to Web3, DeFi, and dApps. 
Blockchain-based apps are fast, scalable, transparent, and perfectly decentralized, which is a new word in the digital market. That's why it's not surprising that dApps are gaining momentum among businesses, developers, and users, with the market size evaluated at $10+ billion in 2022 and expected to grow at a CAGR of 87%+ until 2030. 
Now the blockchain community witnesses a new star rising: Aptos. A blockchain project with many brand-new features and a big promise, Aptos is the creation of a former Meta team who worked on the Diem blockchain. Thus, Aptos has many eyeballs on it right now, and we've prepared this article to familiarize you with the ins and outs of the Aptos ecosystem, main features, use cases, as well as its business benefits.
What Is Aptos Blockchain?
The Aptos blockchain is an innovative layer-1 system written in the Move programming language. It was created by the former Diem development team at Meta. The blockchain's genesis took place in October 2022, and its mainnet, Aptos Autumn, saw the world on October 17, 2022. 
The project has attracted much attention among users and investors thus far, which is partly explained by a fundamentally different approach to blockchain architecture and unique perks (low commissions, cutting-edge security, parallel transaction execution). Besides, there's a veil of mystery surrounding Aptos development, as Meta abandoned the Diem project, and its coders built Aptos using Move, the language developed specifically for Diem.
Thus, with an ambitious Diem project foundation, Aptos holds a promise of a disruptive blockchain project that will deliver truly fast, scalable, and affordable solutions to the growing audience of Web3 users. Its market cap is quickly growing, exceeding $2.6bn by February 16. 
The present-day APT coin's cost is $16+, a significant improvement since the token's launch at $8.5 (Coinmarketcap data). Besides, the project has a vibrant, quickly expanding community, with 370,000+ followers on Twitter and 150,000+ Discord members (data valid for mid-February 2023).
Aptos Tokenomics Overview
The project's tokenomics is vital for all early-stage investors and token holders, as it determines the total number of tokens, their distribution, and a share allocated to the team, community, grants, and other purposes. The total initial supply of APT tokens was 1,000,000,000. At Aptos, 51% of the tokens were distributed to the community, and the core project contributors hold 19% of all available tokens. Investors got 13.48%, and the Aptos Foundation possesses 16.5% of the total token supply – see Fig. 1.
| Category | % of Initial Token Distribution | Initial Tokens |
| --- | --- | --- |
| Community | 51.20% | 510,217,359.767 |
| Core Contributors | 19.00% | 190,000,000.000 |
| Foundation | 16.50% | 165,000,000.000 |
| Investors | 13.48% | 134,782,640.233 |
Fig. 1. Aptos Tokenomics
It's vital to note that investors and early-round investors have their tokens locked for 4 years (vesting period), while 80%+ of all APT tokens circulating in supply are staked in the network's pools.
How Does Aptos Work?
Let's begin with an overview of Aptos essentials that distinguish it from other existing blockchains. Things to pay attention to are: 
The use of Move (a Rust-based programming language) 

Customized key management and custodial variants for greater user safety and flexibility 

Modular processing of transactions using parallel processes 

Greater throughput and lower latency due to the blockchain's atomicity 

Modular architectural blocks 

A novel approach to blockchain scaling
The consensus mechanism enabling Aptos operations is the byzantine fault-tolerant (BFT) PoS approach incorporating several different methodologies. The use of Move allows fast transaction processing without security compromises, easy verification, and private key modifications. Since Aptos is modular, it can undergo updates without the network's downtime, thus ensuring faster update releases. 
The blockchain's high throughput and minimal latency levels are achieved via the parallel approach to transactions. The BFT consensus mechanism enables up to 150,000 tps, as the testnet parameters show (compared to those of 12-15 on the Ethereum blockchain). Additional benefits are the horizontal throughput scalability (a guarantee of decentralization) and native implementation of cutting-edge features (e.g., sharding).
Still have questions or concerns?
Contact us to schedule a meeting with our CTO to discuss project milestones, budget, and technical requirements. Let's make your project more manageable and understandable together.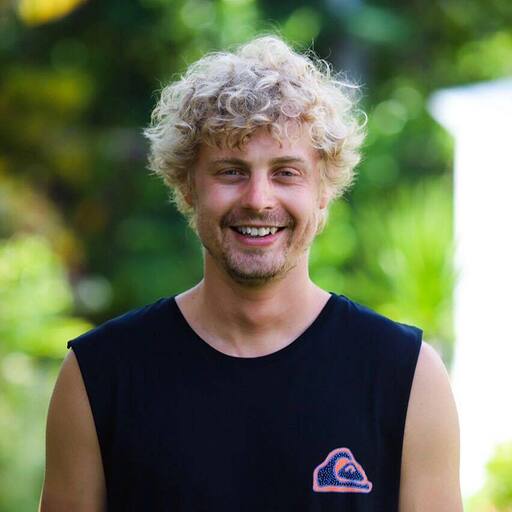 Which Problems Does Aptos Aim to Solve?
In a nutshell, Aptos is an innovative layer-1 blockchain using the PoS mechanism to address the common scalability and security issues in the Web3 space. This blockchain was specifically designed with security, consistency, and upgradeability in mind, which has become possible with its modular architecture and short upgrade cycles. 
Another brand-new feature of Aptos is quick validator rotation depending on the stake's weight. This arrangement contributes to the blockchain's overall performance improvement and secures its consistent decentralization.
Aptos NFT Minting Tool 
With NFTs gaining traction in the Web3 sphere, Aptos creators have also taken care of the NFT minting functionality on their blockchain. The Aptos NFT Minting tool may be used for asset upload and tokenization, creation of new NFT collections, and running of mint websites. Thus, creators of any Web3 projects on Aptos can equip their apps and websites with native tokens. 
Aptos Token Comparison 
Another distinguishing feature of Aptos is its approach to token categorization. The Aptos documentation presents the project's token standard comparison concerning the standards accepted in the Ethereum ecosystem (EIR-20, EIP-721, and EIP-1155) and those in the Solana blockchain.
Ethereum's major bottleneck with token standards is the need to deploy individual contract codes onto a contract account for each new token. At the same time, Solana technology allows partial code reuse for one generic program's operation on different data items. Thus, Aptos follows Solana's approach in using a generic token contract for fungible, non-fungible, and semi-fungible tokens (FTs, NFTs, and SFTs). Instead of creating new ERC20 contracts for every token, Aptos developers can reuse the token contract by assigning various functions.
Aptos Ecosystem Overview 
The Aptos ecosystem is quickly growing, as the blockchain has proven suitable for various Web3 projects. The largest portion of Aptos-based projects relates to NFT collections, NFT marketplaces, DeFi solutions, launchpads, wallets, and infrastructural solutions. To date, the key Aptos stats are: 
1+ million Aptos wallet downloads 

The number of Aptos-produced NFTs sold in the blockchain space has exceeded 225,000

The number of transactions is climbing to 7 million 
Developers can easily adopt Aptos using detailed walkthroughs in the developer documentation. The Aptos Foundation has also launched a Grant Program to support promising projects with key strategic contributions to the Aptos ecosystem (its budget is 5 million APT). Many developers may also find Aptos's partnership with Google Cloud a positive sign of the project's prospects in the Web3 space.
Aptos vs. Ethereum 
Many expert sources have hastened to call Aptos the next Ethereum, suggesting that this new blockchain's mix of features and unrivaled throughput can readily substitute the Ethereum ecosystem for many developers and businesses. But are things as straightforward as they seem to be? 
The main advantage of Aptos over Ethereum seems to be in the tps. The tps of Ethereum is around 45 transactions, with many gains achieved due to the recent blockchain updates (the previous tps figures hardly climbed over 15). Aptos's technical advantage is in using Block-STM methodology that ensures parallel transaction processing and speeds up the process immensely. Besides, the time-to-finality (TTF) indicator is much better for Aptos – only 1 second compared to 1 minute in the Ethereum blockchain. 
Still, Ethereum is a long-standing blockchain with a vast developer community and a solid system of support for developers and businesses. So, it's unlikely that Ethereum users will quickly shift to new technology by abandoning the well-known and pretty universal ecosystem they've been using for years.
| | Ethereum | Aptos |
| --- | --- | --- |
| Maximum tps | 45 | 160,000 |
| Consensus mechanism | PoS | PoS |
| Programming language | Solidity | Move |
| Market cap | 203 billion* | 2.6 billion** |
| Time-to-finality | Less than 1 minute | Around 1 second |
| Blockchain type | Layer 1 | Layer 1 |
*the data is valid for Blockworks.io information on February 16, 2023
** the data is valid for Coinbase information on February 16, 2023
What Are the Key Benefits of Aptos? 
Aptos has enjoyed so much buzz on the Web due to the many unique features and approaches its creators introduced. Thus, the key benefits of Aptos that businesses, users, and developers alike are sure to appreciate are: 
Modular design;

Resource objects immune to implicit discarding;

Native Move integration;

Detailed and comprehensive documentation for developers;

Developer grants and support;

A solid blockchain background of the Aptos development team;

Parallel transaction processing;

High TPS and low blockchain latency.
Key Takeaways: What to Expect from Aptos Release? 
So, let's recap: Aptos is a successor of the Diem blockchain, which, in turn, was designed as a Libra descendant. It's a layer-1 blockchain focusing on scalability and security, built using Move. This blockchain utilizes the AptosBFT consensus mechanism, which ensures high tps and uses the Block-STM methodology for parallel transaction processing. 
Due to novel features and a fundamentally different approach to scalability, upgrades, and decentralization, Aptos has attracted much attention from various stakeholders. The project was financed by Binance Labs ($200 million), a16z, Multicoin Capital, Katie Haun, and other crypto-related giants. Thus, we can confidently say that the future is cloudless for Aptos, with good institutional and investor support and high functionality expectations on the part of developers and users.
All these features combined in a single blockchain solution give it a promising start in the Web3 world, enabling its wide application without security or regulation compromises.
Learn more from us
NEAR protocol vs. Ethereum 2.0 Comparison
4ire Labs introduces NEAR Protocol, its benefits, and use cases as an official integrator. Learn more about this nex ...
22 Sep, 2020
Top 10 Projects on Polkadot You Should Watch Out in 2021
Learn more about the top Polkadot projects in 2021 to join only high-quality projects and reap the benefits of sleek ...
31 Aug, 2021